Led Zeppelin's Jimmy Page has once again paid tribute and spoken of his love for the late, great Irish guitarist Rory Gallagher.

Page was speaking at a London press conference earlier today to launch Led Zeppelin's new CD/DVD Celebration Day which is released on November 16.

At the conference he was reminded that Gallagher beat him in a poll of the best guitarists in the world in Melody Maker in 1972.

"I really liked Rory and I had the pleasure of meeting him at Peter Grant, our old manager's office in the early days," Page said in reply. "He came up to a reception with Peter Grant and we had a good chat. I liked Rory, he was fine guitarist and singer and lovely man and I know how loved he was in Co. Cork."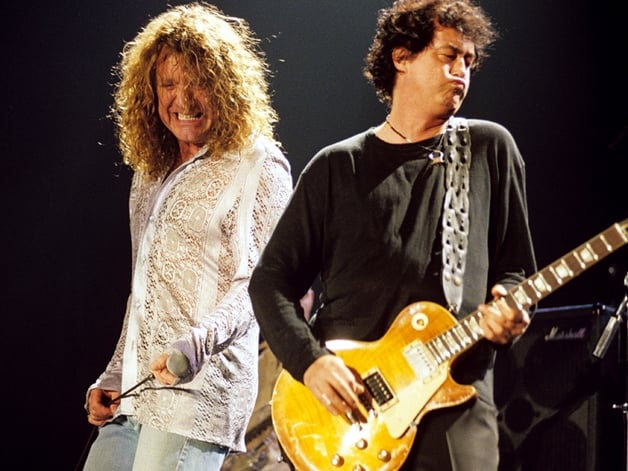 Led Zep in action in London's o2 in 2007
Celebration Day is a CD/DVD recorded at London's 02 on December 10 2007 at Led Zeppelin's headling gig for a tribute concert to friend and Atlantic Records founder Ahmet Ertegun.
Founding members John Paul Jones, Page and Robert Plant were joined by Jason Bonham, the son of their late drummer John Bonham, to perform sixteen songs from their celebrated catalogue including landmark tracks Whole Lotta Love, Rock And Roll, Kashmir, and Stairway To Heaven.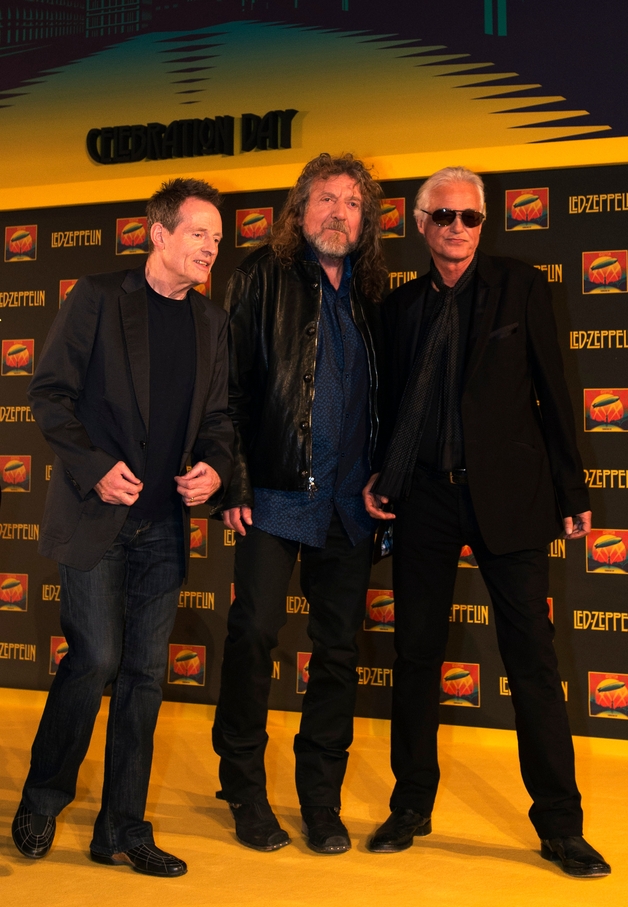 Been a long time . . . Jones, Plant and Page at today's press conference
20 million people applied for tickets ina worldwide but the band's first headline show in 27 years was seen only by the 18,000 ticket holders who were fortunate enough to have secured seats.
Watch a taster for the new movie here.
The full track listing for Celebration Day is:
Good Times Bad Times, Ramble On, Black Dog, In My Time Of Dying, For Your Life, Trampled Under Foot, Nobody's Fault But Mine, No Quarter, Since I've Been Loving You, Dazed And Confused, Stairway To Heaven, The Song Remains The Same, Misty Mountain Hop, Kashmir. Whole Lotta Love, Rock And Roll.

The full show will be shown in cinemas across Ireland on October 17th.