Miley Cyrus has taken to her Twitter account to broadcast to her fans her plea for 'passion', sparking rumours that there is trouble between her and fiancé Liam Hemsworth.
The 19 year-old singer and actress wrote some musings on her official page, beginning with 'ever feel like you just want...something more. not sure what exactly... passion perhaps?'
Immediately after, she posted 'sometimes I feel like I love everyone more than they love me. haaattttte that feeling. Thought of the day: maybe its not that they love you less, they just love you the most they are capable of loving (sic).'
Knowing these cryptic tweets would spark interest in her relationship with her soon-to-be husband, Cyrus added '& no there is not trouble in paradise... just thoughts (sic)'.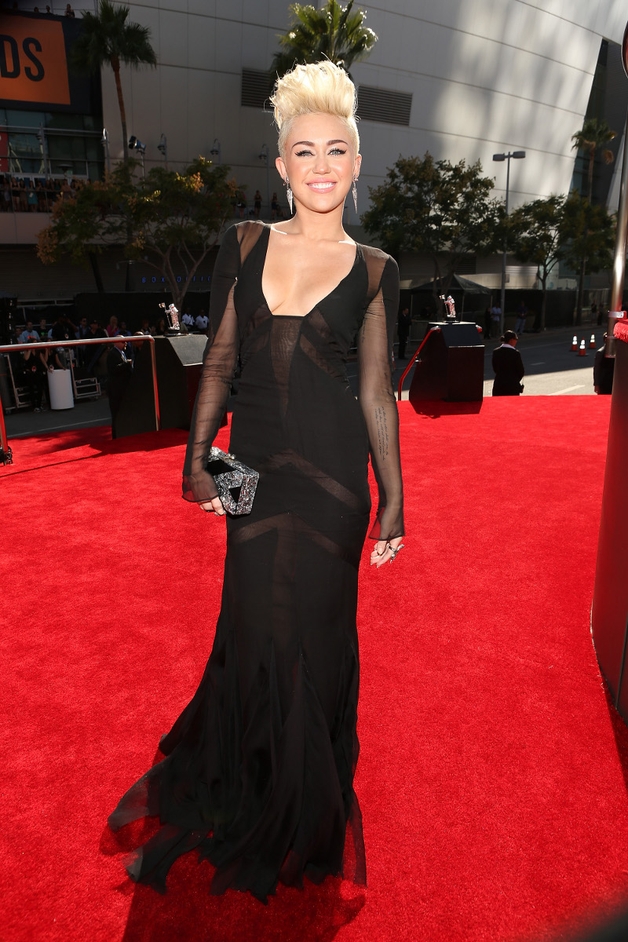 Miley Cyrus at last week's MTV Video Music Awards solo
Cyrus attended last week's MTV Video Music Awards alone, debuting her drastic new bleached hair and style overhaul for the first time on the red carpet. When prompted, the singer cited 'busy schedules' as the reason Hemsworth was unable to attend.
Cyrus famously left Twitter back in 2009 stating she wanted her 'private life private' but rejoined the social networking site a year ago.