Scarlett Johansson and Jared Leto are believed to be in a relationship after being spotted cosying up to one another on Thursday night.
The two actors attended the Democratic National Convention in Charlotte, North Carolina, where 27-year-old Johansson gave a rousing speech ahead of the US Presidential Election later this year.
Paparazzi caught the two, who were involved in a brief romance in 2004, holding hands and sitting side by side for the duration of the event.
Actor and 30 Seconds to Mars frontman Leto (40) has previously been in relationships with Cameron Diaz and Paris Hilton. He is best-known for his roles in the films Fight Club, Girl, Interrupted and Requiem for a Dream.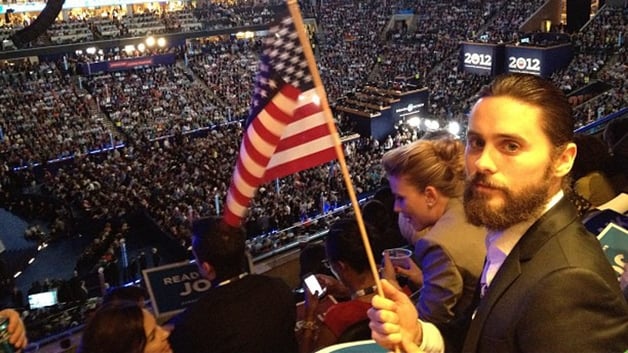 Johansson and Leto pictured side by side at the Convention (c) Jared Leto Twitter
Earlier this year Johansson stepped out with advertising executive Nate Naylor and the pair were photographed together as recently as two weeks ago, in Paris. Johansson is also believed to have embarked on a short-term relationship with actor Sean Penn last year after the break-up of her marriage to Ryan Reynolds. Their divorce was finalised last summer.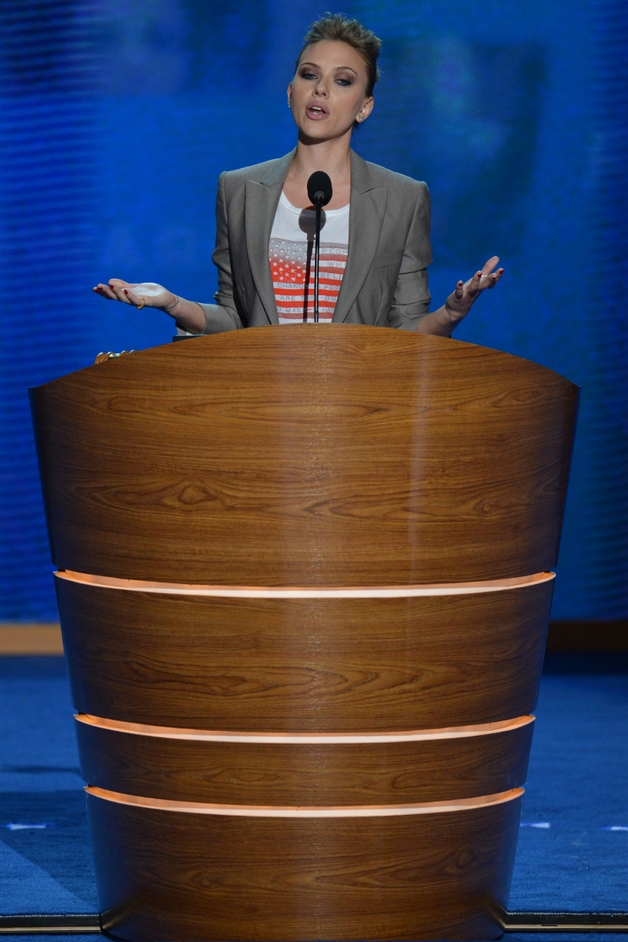 "In 2008, less than half of all eligible voters between the ages of 18 and 24 voted. Less than half," Johansson stated from the podium during her speech. "Young America, why are we only speaking with half our voice when so many issues at stake here directly affect us?"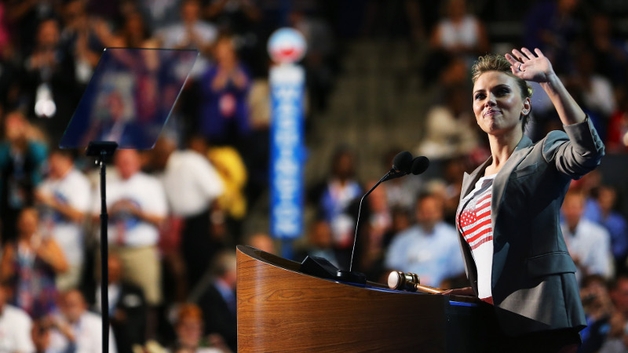 A host of celebrities also attended the convention, including Don Cheadle, Olivia Wilde, Jessica Alba, Elizabeth Banks, Zach Braff and Eva Longoria.