Ed Sheeran popped into 2FM's Rick O'Shea to chat about his Olympic experience and playing Electric Picnic.
Sheeran headlined the Electric Arena stage on Friday night after The Vaccines, The Maccabees and Grizzly Bear and said he always wanted to play Electric Picnic.
"I've heard about this festival since I was 14, my cousin kept banging on about it and now I'm here," he said excitedly to O'Shea.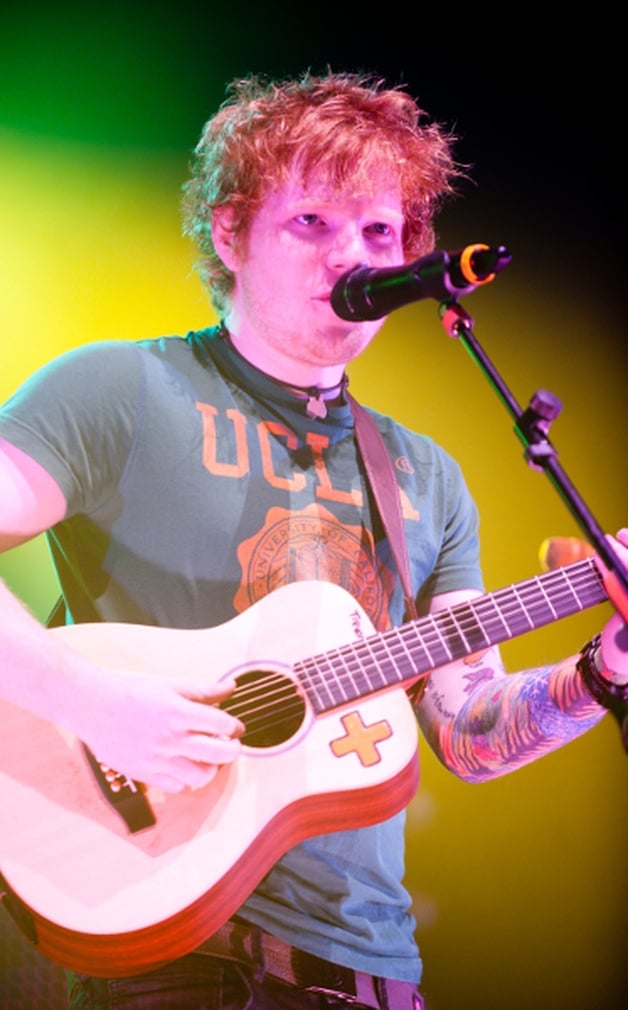 Ed Sheeran on stage at the Electric Arena on Friday night
Sheeran was approached to play Electric Picnic and Oxegen when both were being organised, he explained: "We had a choice of playing Oxegen or Electric Picnic, and Oxegen offered more moneey and it was just like 'no, Electric Picnic is the one to do,' it was just that kind of vibe".

Responding to a listener question about his recent Olympics performance, Sheeran said: "It was savage, yeah, 'deadly' as the Irish say. Obviously I was nervous about playing the show but I was most nervous about playing that particular song, with two great legends of two great bands and messing it up, forgetting a word."
"When we rehearsed it in Abbey Road Studios I kept messing up the words and forgetting the words 'cause I was a bit nervous then as well. That was what i was most nervous about and then the backlash of that would be Pink Floyd fans going nuts, but thankfully it all went well."
Sheeran also played some songs for 2FM, amongst them the song Give Me Love, which the singer confirmed would be the final release from his debut album.
For more on EP check out www.rte.ie/radio/electricpicnic