Brian McFadden and Vogue Williams were legally wed at a registry office in Dublin on Thursday before jetting out to Italy with friends and family for a special celebration.
The popstar and his model girlfriend jetted out to Italy yesterday ahead of their nuptials at Castello Di Vincigliata in Florence.

After collecting his daughters, Molly and Lilly Sue, who will act as flower girls, McFadden took to Twitter and said: "I am one happy camper."

Later he also tweeted: "Look out Italy the Irish and Aussies are coming in hot!!!"

The happy couple, who live mainly in Australia, are believed to have made their union legally binding at a Dublin registry office on Thursday in front of a small gathering of friends and family.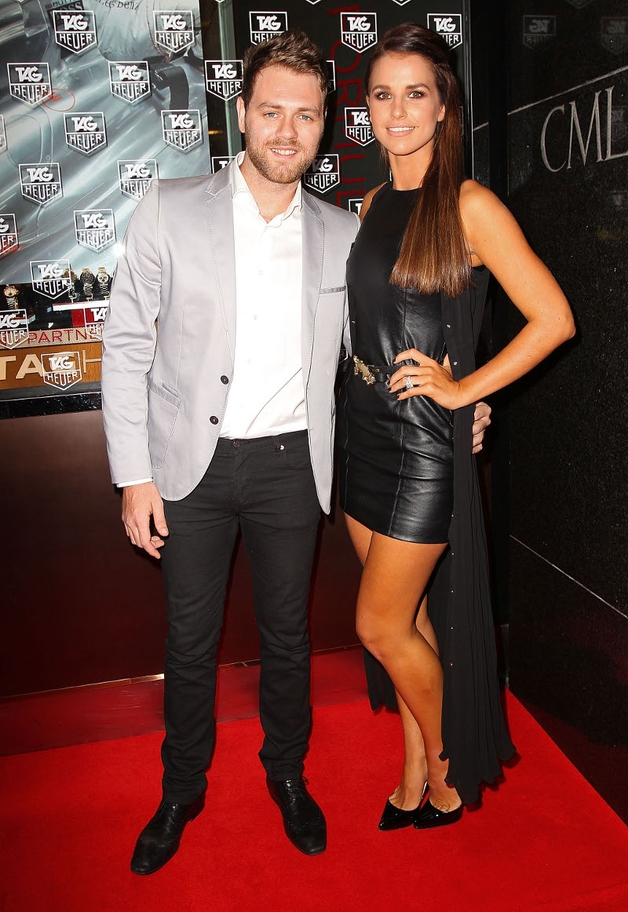 McFadden and Williams have reportedly signed a deal with a glossy magazine for the first pictures from their Italian wedding so security is expected to be tight around the castle.
Guests attending the wedding have been asked not to bring in their mobile phones and to refrain from taking snaps, in a bid to keep the mag deal in place.

A source told The Sun: "It's a very private compound which is perfect as all of the details of the magazine deal have been finalised.

"Brian and Vogue's guests will be brought to the castle by bus mid-afternoon on Sunday and it is a private estate.

"The magazine is well used to keeping events private and there won't really be a chance of catching a glimpse of the newlyweds in their castle in the Tuscan hills."

A number of celebrity friends are expected to fly to Italy from Ireland, the UK and Australia to help the couple celebrate their marriage, including Dannii Minogue.