Sarah Harding has revealed that she and her Girls Aloud colleagues want to reunite in the same way that the Spice Girls did at the Olympics closing ceremony.
Speaking to Hello! magazine, Harding revealed that she, Cheryl Cole, Kimberley Walsh, Nicola Roberts and Nadine Coyle got "really nostalgic" about their decade together when they watched the Spice Girls on stage.
She said: "When I watched the Spice Girls on stage at the Olympic closing ceremony I did think, 'I want that to be us'.
"We needed a break, time to do our own things, but now we're starting to feel really nostalgic about the 10 years we've been a band and really want to mark it with something special."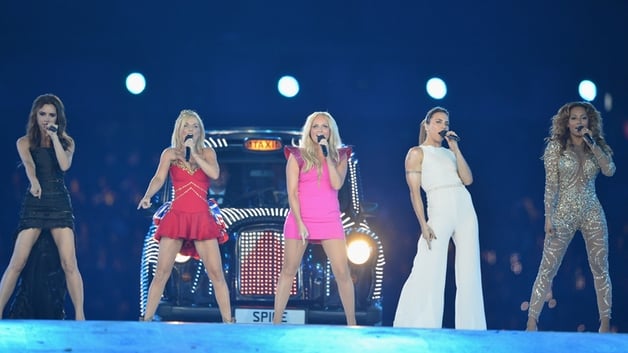 Cole – who has enjoyed the most success as a solo artist – also spoke recently about their plans to work together as a group to mark their 10th anniversary in November.
The Say My Name singer said: "It's coming up to our 10th anniversary in November and we all want to do something to celebrate it, so watch out!"