Dumb and Dumber director Bobby Farrelly has confirmed that original stars Jim Carrey and Jeff Daniels are on board for a sequel and has revealed something of what lies ahead for the duo.
Speaking to Digital Spy, Farrelly said that the movie will shoot once Daniels is clear of his Newsroom commitments and that it may see a release by next autumn.

He also whetted fans' appetites for the misadventures of Harry Dunne (Daniels) and Lloyd Christmas (Carrey) in the new movie.

"I can tell you that there is no growth out of either one of them and it's 20 years later," Farrelly said. "What is funny about the original is that they're grown men who are complete losers and when the studio came to us about a sequel, we were like, 'Loads of kids are losers and they're dumb'.

"We didn't see any value in the sequel so we backed out of it, but now these guys are in regular life and they're still basically children at heart. The story revolves around the fact that one of them may have sired a child.
"They want to go and find the child because he's [either Harry or Lloyd] having a kidney problem and he wants to ask him for one of his kidneys."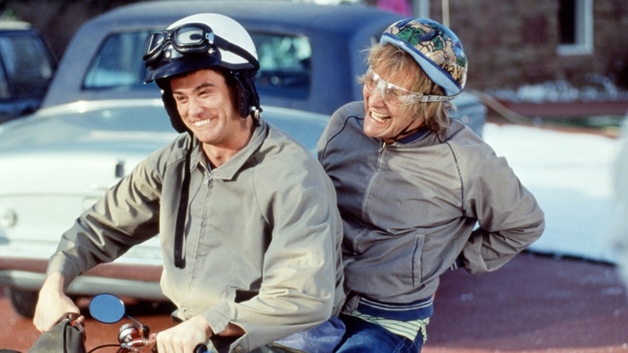 Older, and dumber