Blur are 21. The band who kick-started Britpop, dragged indie music from the ghetto, and wrote some timeless classics, is celebrating with a box set that collects together all their recorded work. Alan Corr listens to Blur 21 and gets all misty-eyed with nostalgia.
At the height of Blurmania in the summer of 1995 I bumped into an EMI type at the magazine stand of a Dublin's newsagents. There in front of us were Blur grinning from the covers of no less than three music magazines – Smash Hits, NME, and Mojo. The fact that these three magazines catered for the music fan from the cradle to the grave said it all about Blur.
Here were a band with the good looks and pop smarts to be teen idols, the credibility to be indie darlings, and the musical genius to be afforded learned critical consideration by a deadly-serious rock monthly. My friendly EMI type gleefully bought up every copy of each magazine with a giggle and was gone. Smash Hits is no more, the NME, like everything else in print, sells considerably less than it used to, and Mojo still stands as the premier bespoke guide for the mature music connoisseur. As for Blur, they are still held in huge affection by a hell of a lot of people and not just the readers of what used to be called the music press.
Back in 1995, Damon Albarn, Graham Coxon, Alex James and Dave Rowntree were already established as a classic British band in the tradition of The Kinks, The Small Faces, The Buzzcocks, XTC and Squeeze (they also had four very distinct personalities who recalled a more famous bunch of talented bastards who were also signed to EMI in the sixties...). Another music magazine would later sum it up adroitly with a cover story declaring – "Blur – they're big and they're clever." Nuff said.
Big and clever EMI types have declared today (Friday) Blur Day and released Blur 21, a beautifully-made box set that brings together pretty much everything Albarn, Coxon, James and Rowntree have ever recorded as a band. Included in that lovely lot are a total of 322 tracks, from early days as Seymour right up to more recent recordings as a cautiously-rekindled unit who play carefully chosen one-off shows and release singles that always enhance their stature and see them reconnect with their loyal fan base.
Blur 21 is quite a collection. Other than the band's seven studio albums, the sheer amount of rarities and b-sides (and boy, Blur really did master the true art of the b-side) is mind boggling. Not always worth a second listen, but still mind boggling. Take, for example, Luminous – it's a fairly directionless guitar sprawl but the hazy drums and percussion would later reappear as Blue Jeans, or Uncle Love, a delicate witty ditty which reveals early signs of Albarn's talent for Ray Davis-like vignettes about lonely suburban lives, or the snotty punk of I'm All Over and Won't Do it.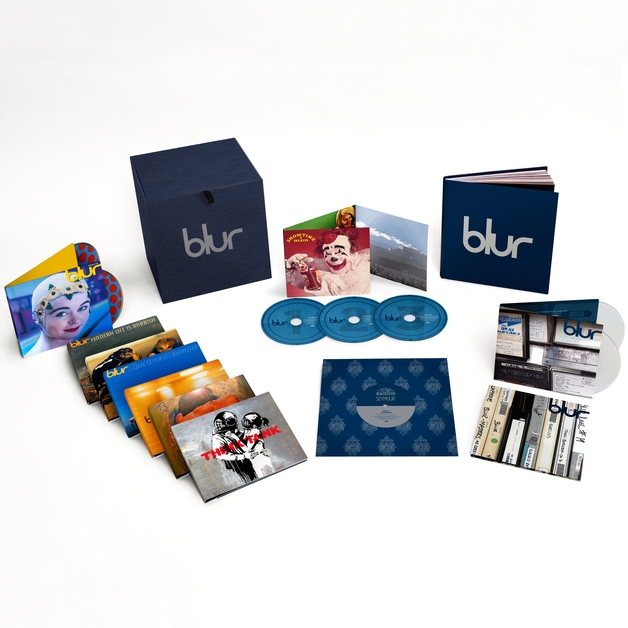 From Leisure to Think Tank
Elsewhere the likes of Daisy Bell remind us that Blur were always in love with Syd Barrett whimsy while Let's all go Down the Strand show that Blur did both Chas and Dave and Lionel Bart with gusto. And do we detect The Goons on stuff like Got Yer, a piano interlude about a tramp which ends with the honking of a goose being cut short with the rattle of a machine gun?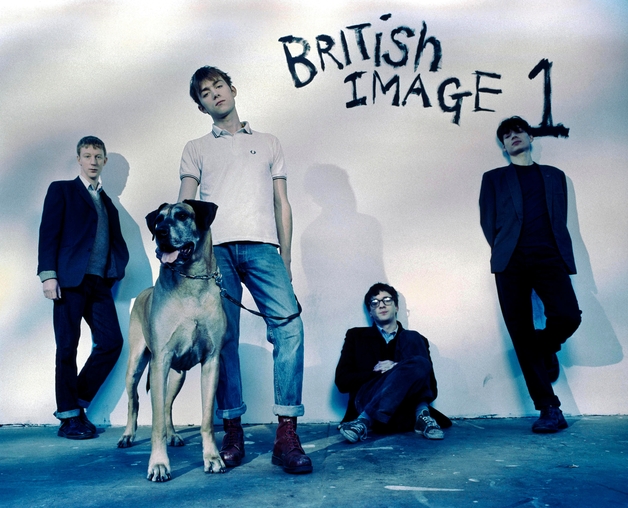 Modern Life is Rubbish

But most of all it's Blur's run of chart conquests (from She's So High to Crazy Beat) which prove that this was a killer singles act in the tradition of The Buzzcocks, The Jam and Squeeze. The albums (all here with an extra disc each of rarities and all the b-sides) were equally cohesive, except for 1991's debut Leisure which was the sound of four young men still in search of their own brand.
Pre-Parklife, Blur were often an unhappy lot (hell, post-Parklife Blur were often an unhappy lot) but in 1992 a low ebb was reached when the splenetic single Popscene stalled and stiffed at No 32 in the UK charts. It was a major blow to a band with big ideas. At the time, Blur were also totally skint and usually drunk so the sheer brilliance of their second album, 1993's Modern Life is Rubbish, is all the more impressive.

It's their finest moment. The spirit of The Small Faces and The Kinks are called up in what is a swooning love letter to London. More importantly, after the dazed but barbed Leisure, Albarn emerged fully engaged as a great songwriter on tracks such as Blue Jeans, Miss America, and For Tomorrow. He had found a theme - the joy and sadness of city life, the loneliness of the long-distance commuter, bored suburban dreamers, and the slow Americanisation of his beloved Blighty.
The mother lode was 1994's Parklife and 18 years later (eek!) it still sounds marvellous - funny, serious, tuneful and a real crystallisation of Blur world that really did define an era for the UK. After that, the rampantly-ambitious Albarn picked a fight with Blur's polar opposites Oasis and both acts held a chart stand-off with two songs that did neither of them any favours.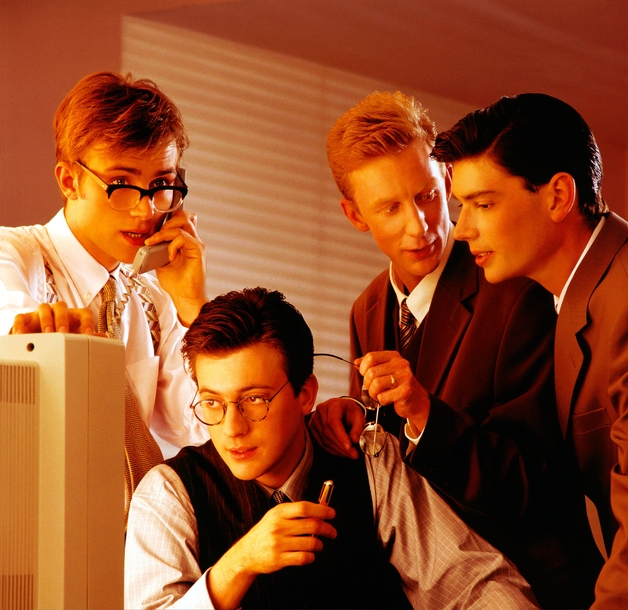 Sell, sell, sell
The title of Blur's fourth album, 1995's The Great Escape, suggested that the band were wary of their now huge success and it still sounds querulous and troubled today. There were clangers like Stereotypes and Charmless Man but equally there were He Thought of Cars and the sullen Entertain Me.
Albarn was running very quickly from the Mockney Anthony Newley act of Parklife and into the arms of Coxon's love of lo-fi American guitar acts like Pavement. Banjaxed from the media fascination with Blur vs Oasis, 1997's Blur was Blur reborn with discordant guitars on some songs and electronica on others. The album also yielded one of their best songs in Beetlebum and their biggest hit yet in Song 2.

1999's 13 was not short of hits either. Tender (a No 1) and Coffee and TV proved that Blur were still at the height of their commercial powers. But internal strife and musical shifts of direction saw Coxon leave and Albarn deep in the planning stages of Gorillaz, a clean break from Blur that would finally give him success in America. Still, Blur's last album Think Tank is an underrated gem with a half-finished sound which provides a gorgeous swansong to one of the great bands of the last twenty years.

Blur 21 is probably the final word on Blur and it's a hugely detailed and entertaining document of an act with a classic career arc from arty yet snotty tyros to hugely successful band.

Happy 21st Blur! You big and clever bastards.
Alan Corr