Rock ledends Bruce Springsteen and Sir Paul McCartney had the plug pulled on them after over-running at a concert in London's Hyde Park.
Headline act Springsteen welcomed Sir Paul on stage for renditions of the Beatles' I Saw Her Standing There and Twist and Shout. However, the pair found themselves receiving the silent treatment when the plug was pulled before they could address the crowd.
Springsteen guitarist Steve Van Zandt took to social networking site Twitter after the show to voice his anger writing: "One of the great gigs ever in my opinion. But seriously, when did England become a police state?
"We break curfews in every country but only English cops needs to "punish us" by not letting us leave until the entire crowd goes.
"Is there just too much fun in the world? We would have been off by 11 if we'd done one more. On a Saturday night! Who were we disturbing?
"The cops got nothing more important to do? How about they go catch some criminals instead of fuc*ing with 80,000 people having a good time?"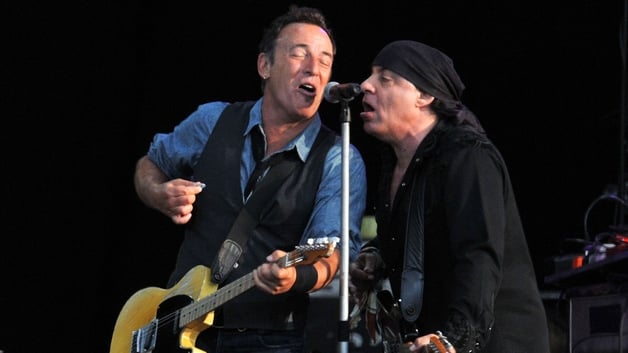 Bruce Springsteen and Steve Van Zandt
In a statement on the Hard Rock Calling website, the Live Nation company said it was "unfortunate" that the "three hour plus" performance had been "stopped right at the very end".
The statement continued: "The curfew is laid down by the authorities in the interest of the public's health and safety.
"Road closures around Hard Park are put in place at specific times to make sure everyone can exit the area safely."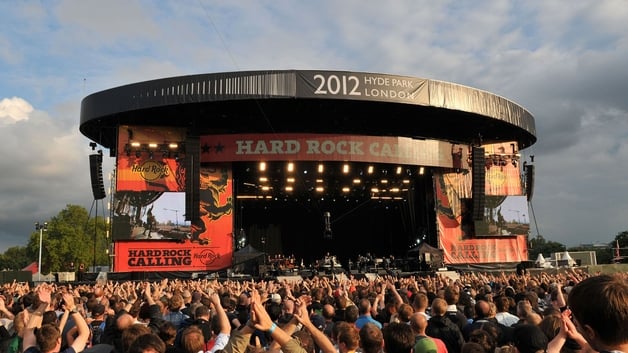 Springsteen and his band had earlier performed such hits as Born in the USA and Because the Night before an estimated crowd of 65,000 people.