Arnold Schwarzenegger and Sylvester Stallone got a standing ovation when they appeared at Comic-Con 2012 to promote Expendables 2.
Stallone and Schwarzenegger were then welcomed to Hall H with an aggressively edited retrospective of their respective cinema careers, which included excerpts from their latest movie.

A clip played at the end of the panel discussion featured Jean-Claude Van Damme as the main baddie strolling through an airport with an army of goons, all armed to the teeth.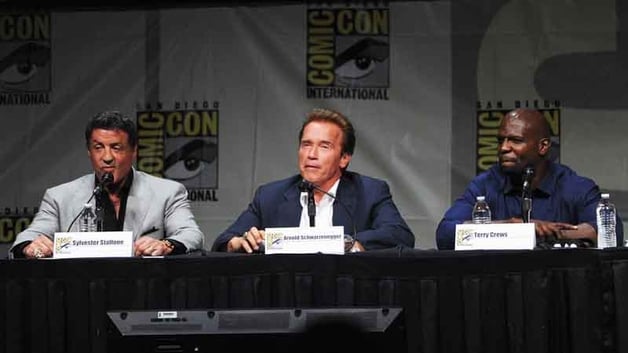 Suddenly, three figures appear behind frosted glass and carrying giant guns: it's Arnold, Sly and Bruce Willis. All hell breaks loose as the rival groups clash.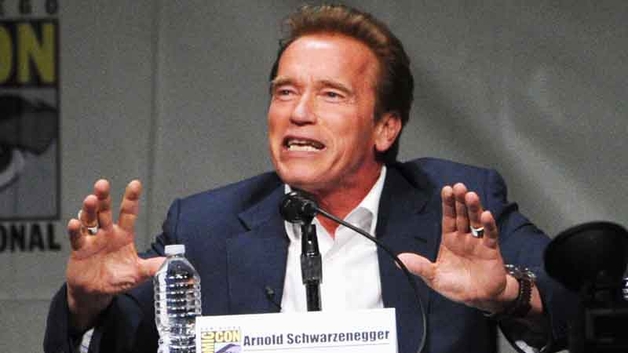 As Sly takes off to chase after Van Damme, Arnold turns to Bruce and says: "I'll be back!" Before running off himself, Bruce replies: "You've been back enough! I'll be back!"
Expendables 2 will be released in August