A new book claims that Rolling Stones frontman Mick Jagger was 'infatuated' with actress Angelina Jolie earlier in her career.
The book, written by author Christopher Andersen, is titled Mick: The Wild Life and Mad Genius of Jagger.
The book claims that in her mid-twenties, Angelina Jolie was scouted to appear in one of the Rolling Stones' music videos and Jagger, who was aged 54 at the time, became obsessed by the actress, The Sun reports.
Jolie was married to English actor Jonny Lee Miller at the time, and the author writes that Jolie was 'foul-mouthed' and that Jagger loved the element of danger she had.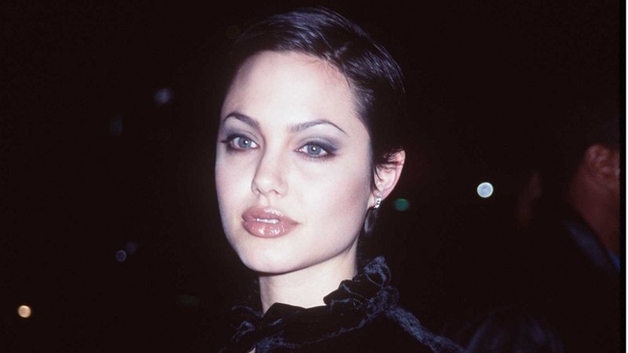 Jolie pictured in November 1997
He writes 'She was high-strung, foul-mouthed, and given to dark moods and fits of tempers... beyond her obvious physical attributes and the fact that she was the daughter of a bona fide Hollywood star [Jon Voight]... Jolie offered something extra: an element of danger'.