Lady Gaga has taken to the stage in Auckland, New Zealand and spoken about the backlash from Madonna on her recent tour.
Earlier this month, the 53 year-old singer began her MDNA tour in Tel Aviv, where she performed a mash-up of her song Express Yourself with Lady Gaga's Born This Way, seemingly fuelling tension between the two singers, as critics have constantly compared the two songs.
"It sometimes makes people feel better about themselves to put other people down or make fun of them or maybe make mockery of their work. And that doesn't make me feel good at all. That just makes me feel like I'm not being a good human being" Lady Gaga said recently on stage.
In a video recorded at her Auckland show, the 26 year-old singer is filmed giving a speech to the audience mid-way through one of her songs.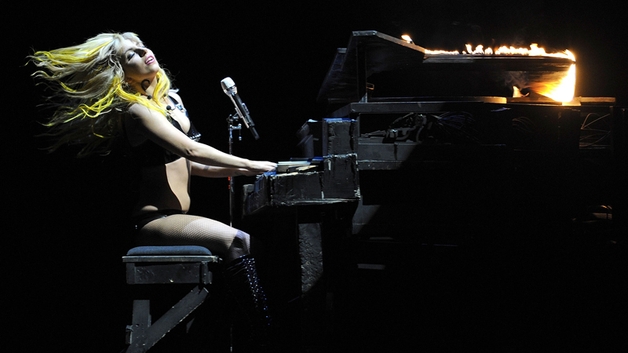 Speaking about the criticism that she received since the two songs were compared, she added "I learned so much this year about that, I learned a lot about negativity, I've learned a lot about people trying to tear you down".
The singer concluded her speech by stating that things have changed over the years, "Can't I believe in being 'born this way'?...Things are really different than they were 25 years ago, and that's what makes 'Born this Way' so relevant for me...We're socially in a different place and it's OK, we don't have to all slice and hate each other anymore.