The Hunger Games collected the most trophies at last night's MTV Movie Awards, winning best male and female performance, best fight and on-screen transformation.
However, it was Twilight that reigned supreme as Breaking Dawn Part 1 took home the gong for Movie of the Year. Co-stars Kristen Stewart, Nikki Reed and Taylor Lautner accepted the award. Stewart also won the award for Best Kiss from the same movie.
Leading co-stars of The Hunger Games, Jennifer Lawrence and Josh Hutcherson took home their respective Best Performance trophies, while both stars won again for Best Fight, alongside Alexander Ludwig.
Elizabeth Banks was awarded Best On-Screen Transformation for playing Effie Trinket in the same film. Comedian and actor Russell Brand acted as host for the ceremony.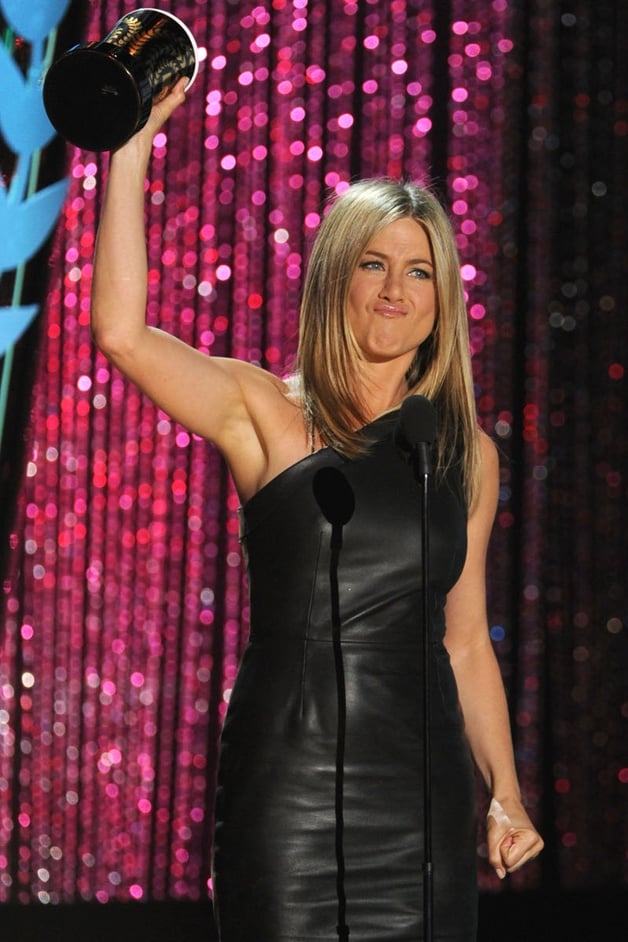 Jennifer Anniston won the accolade of Best On-Screen Dirtbag for her role in Horrible Bosses, while the cast of Bridesmaids won for Best Gut-Wrenching Performance. Melissa McCarthy also won Best Comedic Performance for her role in the same film.
Shailene Woodley won Breakthrough Performance for her role in The Descendents.
Though the Harry Potter series has come to an end, the cast have not been forgotten as Emma Watson attended the ceremony to receive the award for Best Cast on behalf of her team on the films. Daniel Radcliffe also took home the award for Best Hero from the final film of the franchise.