Jedward are through to the Eurovision finals in Baku, Azerbaijan after a show stopping performance.
After a tense wait, the twins were finally announced as the last act through to Saturday's final.
The duo ditched their trademark high hair style for tonight's performance as they were drenched in water during their act.
The pair donned gold robot costumes, which are reported to have cost €3,500. Jedward's stytlist revealed to the Irish Independent that: "They cost a lot of money because it's a special waterproof fabric and covered in a lot of bling and we had to get exact doubles for the dress rehearsals".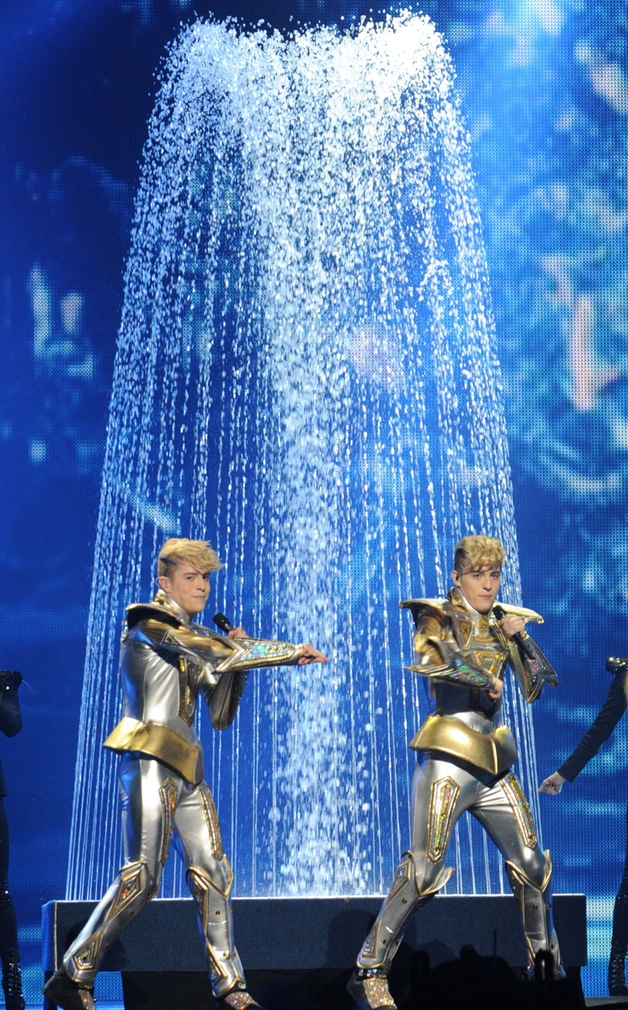 Jedward performed in the first semi-final tonight in Baku.
Jedward wereup against Russian favourites the Buaranovskiye grannies, who also went through.
Check out the full Eurovison semi-final line ups
The decision to wear their hair down reportedly comes after discussions with their hair stylist Louise Teasdale, who is in New York with boyband One Direction.

"The lads have made the decision to wear their hair down as they call the shots when it comes to styling," their tour manager Liam McKenna tells The Daily Star.
RTE's Eurovision expert Paul G Sheridan unravels the mysteries of the Eurovision Song Contest, read his feature here.