It was expected that girls in America would go weak at the knees for curly haired singer Harry Styles, however in the US it is claimed that Irish star Niall Horan is the singer attracting the most attention from the band's screaming fans.
The 19-year-old is apparently being mobbed by fans, while Harry Styles, who is arguably the biggest star in the UK, is left in the wings and Zayn Malik is apparently not far behind.
"All the boys are popular, but the girls in the U.S. seem to be absolutely obsessed with Niall," a source told Closer magazine.
"They love the fact he's Irish and looks like the perfect all-American boy. He gets swamped with girls wherever he goes."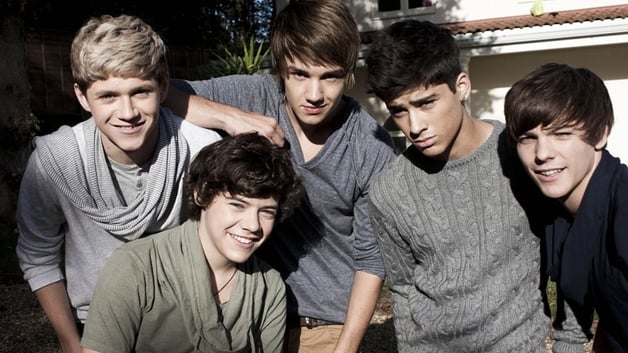 One Direction L-R: Niall Horan, Harry Styles, Liam Payne, Zayn Malik, Louis Tomlinson
"Zayn is a close second - he's very cheeky and confident, which is going down well. It's definitely been a bit of a knock to Harry's ego, as he's used to being the heartthrob back home. It's only natural that the boys are now competing for attention. It's causing a bit of tension."
A friend added that the band were trying not to "get on each others' nerves" ahead of their three-month US tour which starts in May. They will play at 20 venues.
"The boys are feeling a bit cooped-up, as they're spending 24/7 together, and are starting to get a little homesick," the friend said.
"They don't want silly rows to affect them, so are trying to keep fighting to a minimum."