Northern Ireland's The Shore has won the Oscar for Best Live Action Short Film.
The film was directed by Belfast director Terry George and produced by his daughter Oorlagh and stars Ciarán Hinds, Conleth Hill, Kerry Condon and Maggie Cronin.

The Shore is about a man who emigrated to America 25 years earlier to escape the Troubles and is now bringing his daughter back to meet his childhood friends.
The 30-minute film was shot entirely in Northern Ireland on location in Killough, Co Down.
Director George dedicated his win to "the people of Northern Ireland, Protestant and Catholic, who after 30 years of war sat down, negotiated a peace and proved to the world that the Irish are great talkers".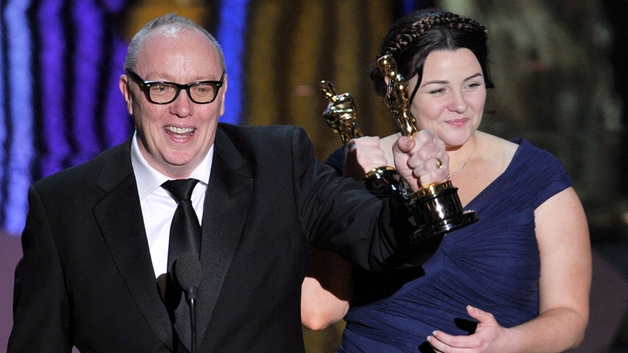 Terry George and his daughter, The Shore producer Oorlagh George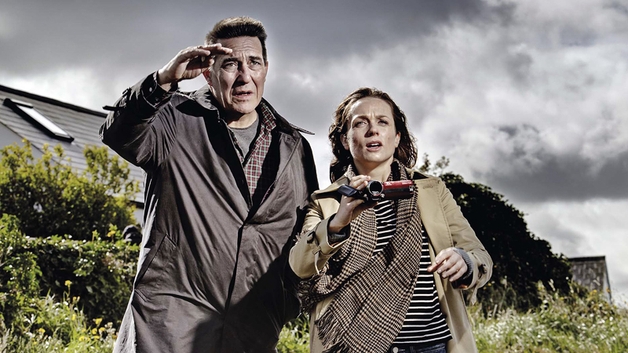 The Shore
Another Irish short, Pentecost, had also been nominated in the Live Action Short category.