The Brit Awards host, James Corden has responded to criticism following Tuesday night's award ceremony where Adele's acceptance speech was cut short.

Accepting the award for Album of the Year, Adele was interrupted mid-speech by Corden, who had been told by producers to speed up proceedings ahead of Blur's closing performance and the 10 o'clock news.
Talking about the incident on BBC Radio, Corden explained: "The truth is, just after Adele was saying thank you, people were saying, 'You have to go in now', and I said, 'I can't'. They were like, 'You have to'.
"I said, 'How can we cut her off?' The whole room was on their feet and they were like, 'You have to do it'. It was such a surreal moment and essentially you can hear five people in your ear having an argument.
"Then there was just one overriding voice saying that you have to."
He added: "It's a shame, but it's a live show and what can you do? All you can do is learn from it and the channel will learn from it and we can see how we can rectify that and change it next year.
"I don't think it's quite as big a news story as some might [think]. If you listen to it, it's not a bad speech. It's just unfortunate that it was cut short."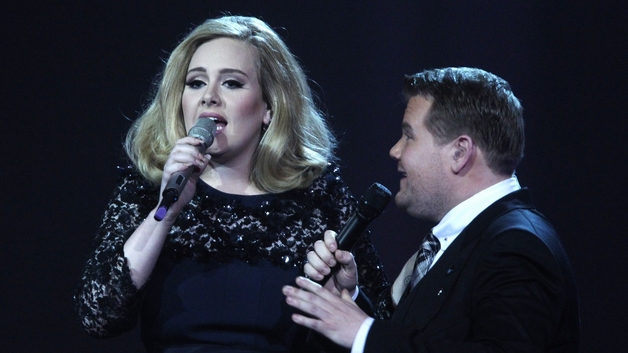 The moment where James rushed on stage to cut Adele's speech short