The organisers and host of the Brit Awards have apologised to Adele for cutting her off during her acceptance speech after receiving the biggest accolade of the night, Album of the Year.
It's been an incredible year for Adele that was supposed to be topped off with magnificent night at the Brit Awards. And while she was awarded two gongs at last night's ceremony, for Best Female and Album of the Year, the shine was taken off her success when she was cut off just as she began a heartfelt speech after receiving the most coveted award for her album.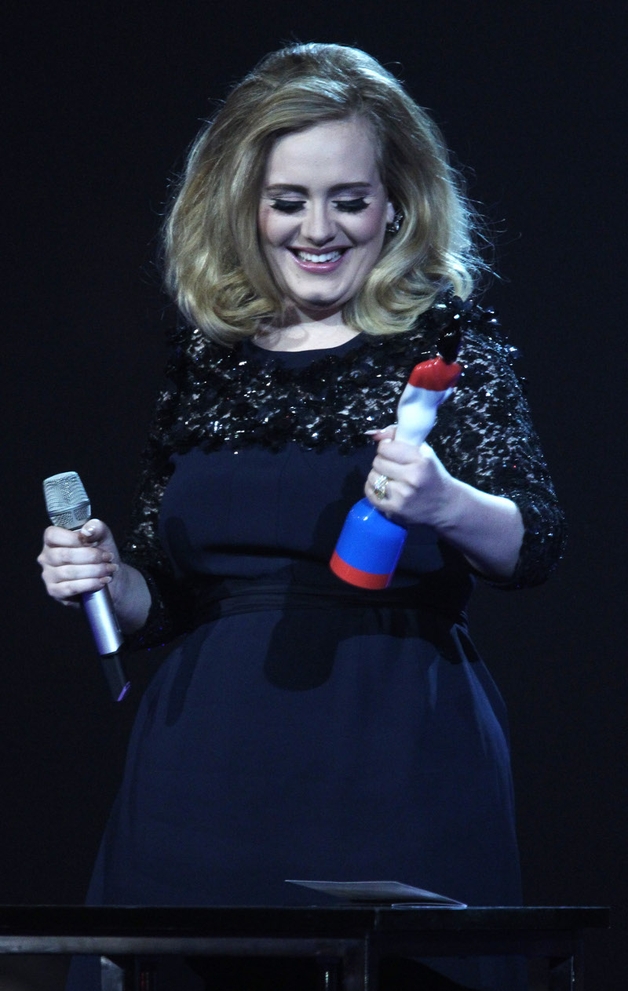 George Michael declared he had returned home especially from Australia to present the award to the soul superstar, and as she took to the stage, the room filled with music stars and celebrities took to their feet in a thunderous applause.

As Adele fought back the tears, she began to thank her fans and fellow musicians for their support, but after only a couple of words host James Corden appeared on stage and cut her off so that he could introduce Blur for a three song set.

The move was greeted by a loud boo from the audience, and all an angry Adele could say was; "Can I just say then, goodbye and I'll see you next time round," and then she stuck her middle finger up.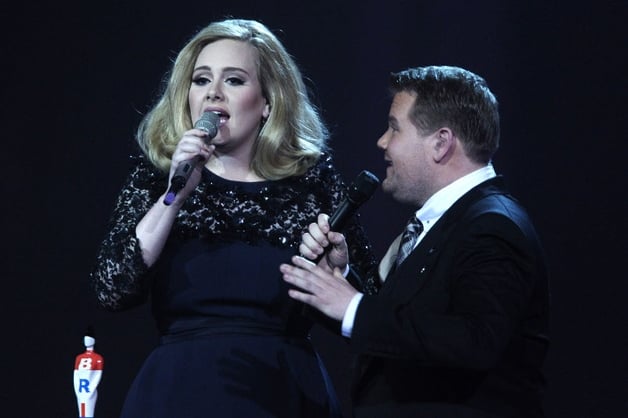 Defending her rude hand gesture after she was rushed off stage, Adele explained, "I flung the middle finger. That was for the suits (organisers) at the Brit Awards, not my fans. I'm sorry if I offended anyone but the suits offended me. So thank you very much for all your support. It's amazing, so thank you very much."

Now Corden and Brit Award bosses at ITV have said sorry for souring the star's big night.

In a post-show interview, Corden said "I just feel bad about having to cut Adele off. I really don't understand quite why I was made to (by TV bosses), but it's not a very nice way to end."

"I was having the best night of my life but then I had to cut Adele off before she had a chance to say thank you - she's the biggest star in the world. I don't quite understand what happened - but I'm quite upset about it."

"Blur playing for 11 minutes and she gets to just say 'Thank you' once. Up until then, I thought we'd really (been terrific)."
A spokesperson for ITV said "We regret this happened and we send our deepest apologies to Adele that her big moment was cut short this evening due to the live show over-running."
"We don't want this to undermine her incredible achievement in winning our night's biggest award. It tops off what's been an incredible year for her."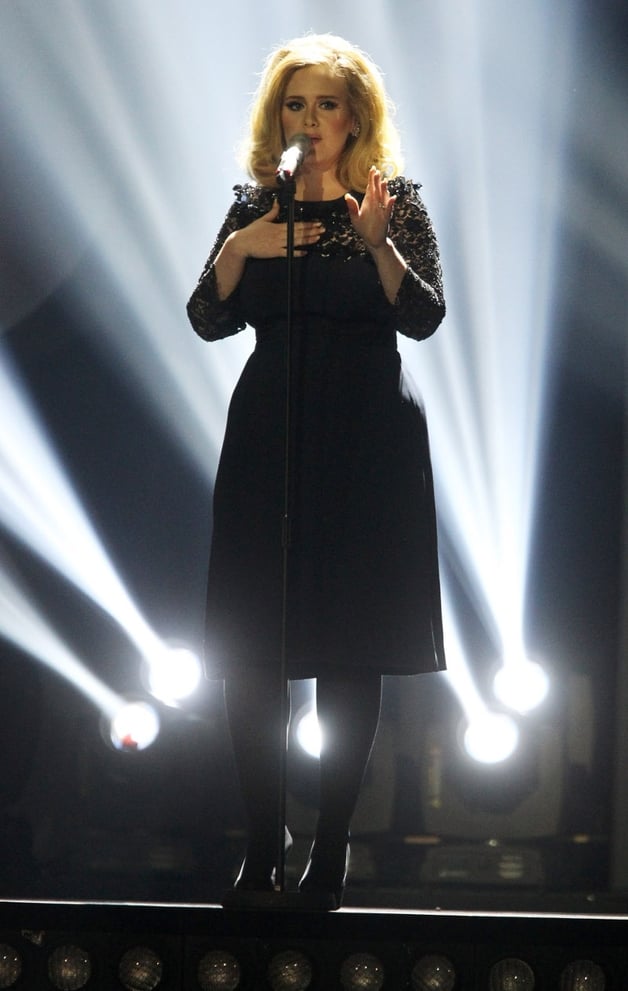 Hoards of fans took to Twitter to support Adele, including several celebrities.
TV chef Jamie Oliver wrote; "ITV Brits executive producer why did you cut off Adele! bloody rude ! shame anyway respect Adele well deserved jox."
Lily Allen said; "I'd rather hear adeles acceptance speech."
Brit Award Winners 2012
British Female Solo Artist: Adele
International Male Solo Artist: Bruno Mars

Critics' Choice: Emeli Sande

Best British Single: One Direction, What makes You Beautiful

International Female Solo Artist: Rihanna

British Male Solo Artist: Ed Sheeran

British Group: Coldplay

Best International Group: Foo Fighters

British Breakthrough Act: Ed Sheeran

International Breakthrough Act: Lana Del Rey

Outstanding Contribution To Music: Blur

British Album of the Year: Adele