Brad Pitt lent his support to his partner Angelina Jolie as she picked up the Cinema For Peace prize for her new film in Berlin.
The couple attended last night's Cinema For Peace Gala, where Jolie was honoured for her controversial directorial debut about the Bosnian war, In The Land Of Blood And Honey.
Mum-of-six Jolie, 36, dressed in a fitted grey dress, and Pitt, 48, took time to greet fans and sign autographs on the red carpet before joining Bob Geldof and other guests at the event.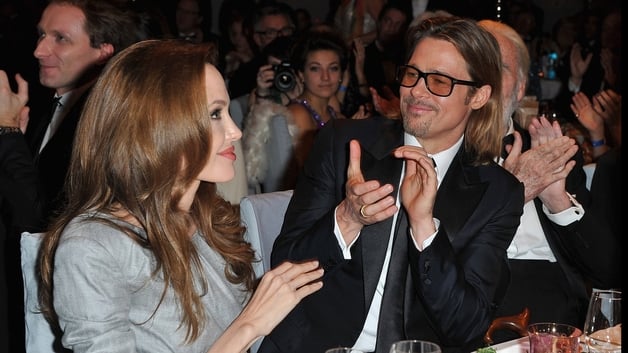 Brad looks on proudly as Angelina's name is called out
Pitt wasn't the only one supporting Jolie, her ex Billy Bob Thornton, also in Berlin for the film festival, lavished praise on his former girlfriend.
He told a press conference: "Angelina is a wonderful woman and one of my best friends and we talk on a regular basis."
The Jayne Mansfield's Car star added: "I'll love her until the end of my life as friends. Brad is a friend. I love their children and they love me."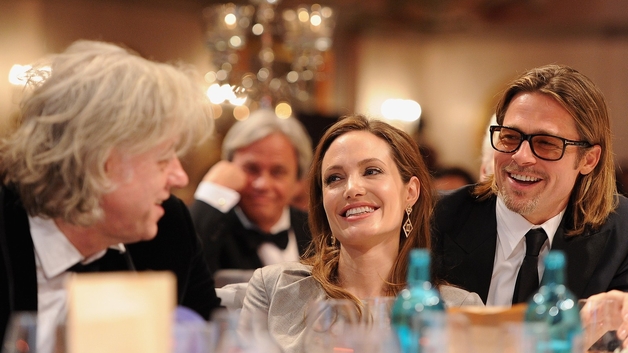 Bob Geldof shares a joke with Brad and Angie