With 21 acts representing Ireland as the 'Spotlight Country' at the EuroSonic music festival in Groningen, Holland next week, RTÉ 2fm's Dave Fanning, Dan Hegarty and Jenny Huston will be there to broadcast live sets, interviews and sessions.
Among those who will feature on RTÉ 2fm's coverage on Thursday January 12 and Friday January 13 between 10pm and 1am are Fionn Regan, Lisa Hannigan, James Vincent McMorrow, Funeral Suits, Toby Karr, Thread Pulls and We Cut Corners.
In the build-up to the festival, which runs from Wednesday January 11 to Saturday January 14, RTÉ 2fm will also broadcast live sessions from EuroSonic-bound acts from next Monday, January 9.
Dave Fanning said: "I'm delighted to be going to EuroSonic with 2fm; particularly during a year when the festival has chosen to put Irish music in the spotlight.
"2fm and EuroSonic have always made a great team and now, with help from Culture Ireland and First Music Contact, the ears of the world will be tuned in to the very best music that our country has to offer."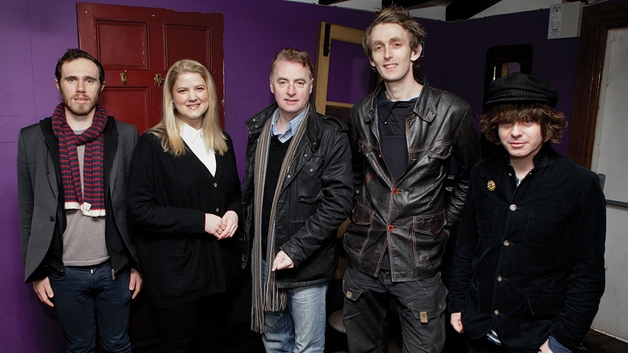 EuroSonic 2012 - (l to r) James Vincent McMorrow, Jenny Huston, Dave Fanning, Dan Hegarty and Fionn Regan
The full list of Irish acts playing EuroSonic is: Bitches with Wolves, Cashier no9, Fionn Regan, We Cut Corners, Emmet Tinley, Foy Vance, Funeral Suits, God Is An Astronaut, Hello Moon, James Vincent McMorrow, Jape, LaFaro, Lisa Hannigan, Mojo Fury, Rams Pocket Radio, Squarehead, The Cast of Cheers, The Minutes, Thread Pulls, Toby Karr and Wallis Bird.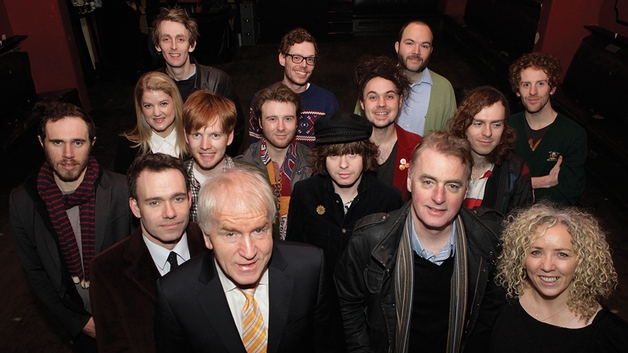 Minister for Arts, Heritage and the Gaeltacht Jimmy Deenihan (front left) with some of those bound for EuroSonic 2012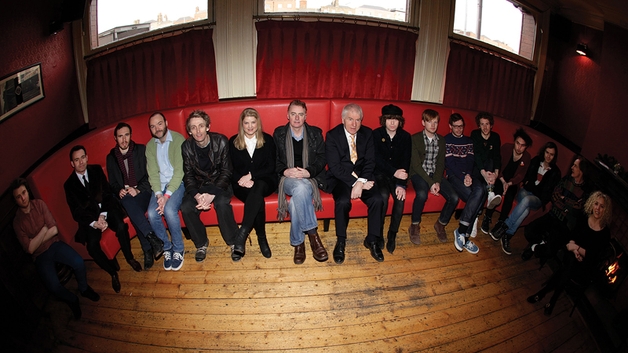 Taking a breather at the Ireland at EuroSonic 2012 launch
Speaking at the launch of Ireland at EuroSonic 2012, Minister for Arts, Heritage and the Gaeltacht Jimmy Deenihan said: "For many people, the deep sense of connection they feel to Ireland is borne out of love for Irish music, in all its forms.
"Singers, musicians and composers have always been our greatest ambassadors and they are the foundation upon which Ireland's reputation as a creative nation is built.
"We are delighted that Ireland is the spotlight country at EuroSonic and our warmest thanks to First Music Contact through their Music From Ireland initiative, RTÉ 2fm and the wonderful selection of Irish bands and musicians who will perform at the festival this year."
For more, see: http://2fm.rte.ie/eurosonic.