RTÉ has launched TV50, which will celebrate 50 years of Irish life on Television throughout 2012, beginning on January 1.
Across RTÉ Television, Radio, rte.ie and in events for which RTÉ has partnered with other organisations, TV50 will offer people the opportunity to remember the experiences of the last 50 years, and imagine those to come in the next half-century.
During TV50, two of Ireland's best-loved institutions also celebrate their 50th anniversaries: The RTÉ Guide and The Late Late Show.
The new issue of The RTÉ Guide looks back at 50 years of the magazine and RTÉ Television and includes a special archive supplement with content from the early issues of the magazine.

The TV50 celebrations will begin on the 50th anniversary of the birth of Telefís Éireann: just after midnight on New Year's Day, 2012, heralded by Miriam O'Callaghan presenting the New Year's Eve Live show from Studio 4.
Watch the TV50 promo: http://www.youtube.com/watch?v=QqrnSqJ3ROw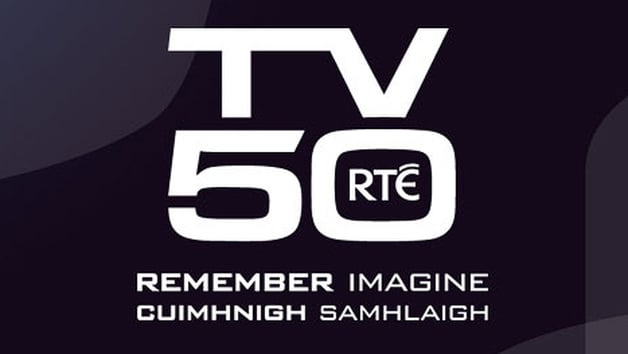 Noel Curran, Director General, RTÉ, said: "Television has served as both a window and mirror to an evolving nation; witnessing and chronicling huge change across five decades of Irish life.
"I hope that in that time we have served the viewing public well: that we have reflected their lives in a way that is nuanced and recognisable; that we have stimulated our conversation as a nation; that we have informed the populace in a way that has furthered our democratic rights and responsibilities; that we have promoted a sense of national identity. And that we have entertained and engaged along the way. If we have done that, we've fulfilled our role.
"It's a job that we are committed to and humbled by. We don't always get it right, but we strive to do so in every programme we commission, produce, and broadcast; in every piece of content that we publish; in every interview that we transmit.
"As the public service media organisation, we hope that our audience will enjoy this celebration of 50 years of their lives. We're just telling their story."

Glen Killane, Managing Director, RTÉ Television, said: "The 4,000+ hours of home-produced programming we broadcast each year, reflecting the life of this country, are always Ireland's most popular.
"TV50 offers us the opportunity to broadcast newly commissioned programming to mark the anniversary and to show the viewing public just some of those archival moments again.
"The selection to be re-broadcast on television is diverse and eclectic and captures the mood and the mode of the nation at many different times.
"Between 16 and 20 archive programmes will be launched each month on the RTÉ Player in TV50 Classics. They are further snapshots of Irish lives across the last five decades.
"The rich resource that is the RTÉ Archive, which is open 24-7 to the public to search for their favoured clips, photos and programming, will launch a new website; Radio will broadcast special TV50 programming; RTÉ.ie will deliver a special TV50 website and The Late Late Show and The RTÉ Guide will celebrate their fiftieths too.
"I hope that this will not only serve as a comforting slice of nostalgia for us all in tough times, but also be a source of national pride: Recognising how far we've come as a nation, as well as how far, and where, we want to go next."
For full details on TV50 throughout 2012, visit: www.rte.ie/tv50 (launching at noon on New Year's Eve).