PJ Harvey – Let England Shake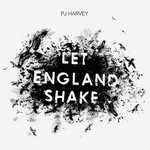 This is Polly Jean Harvey's deeply felt and highly-charged meditation on the madness of war. It's haunted by the ghosts of the battlefield dead of the Great War, Iraq and Afghanistan but Let England Shake also seems to dredge up folk memories of far more ancient conflicts from the ancient and sorched earth of the English landscape. Against a shivering backdrop of organ, dirty blasts of brass, brittle guitar and the plangent strum of autoharp, Harvey sings in a voice utterly bereft about the horrors of faraway battle and their legacy on her homeland. As a musical homage to The Unknown Soldier, Let England Shake is unsurpassed; as a PJ Harvey album, it is simply brilliant even by her exalted standards.
Watch the video for Let England Shake here
James Blake – James Blake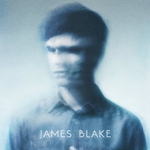 James Blake sounds like he's cutting through the very fabric of space and time on his extraordinary debut album. The 22-year-old Londoner comes from a background in the murky dance sub genre of dubstep but his own work has a studied stillness which stands utterly apart. What at first appear to be straightforward piano ballads sang in Blake's yearning soul voice soon warp into auto-tuned cries, corrosive tracts of slo-mo electronica, and barely registered percussion. He sounds like he's playing on the very periphery of your subconscious. Some musicians like to say they're breaking down barriers; James Blake sounds like he's breaking the sound barrier.
Watch the video for The Wilhelm Scream here
Arctic Monkeys – Suck it and See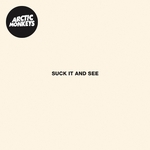 Apparently the Arctic Monkeys' fourth album was recorded in the same LA studio where Fleetwood Mac alchemised heartache and class A drugs into soft rock gold on Rumours. Don't let that seductive provenance fool you. Suck it and See is a beast of a record. Don't Sit Down `Cause I've Moved Your Chair may be funny but it's also vicious and the spectral guitars that whirl like a haunted funfair at the heart of The Hellcat Spangled Shalalala hint at the sinister gleam to the band's Sheffield steel. The thrill of the new may have dissipated since their celebrated debut but Arctic Monkeys have swiftly evolved into a monster of a band.
Watch the video for The Hellcat Spangled Shalalala
White Denim - `D'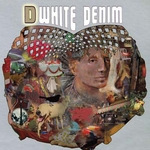 What happens when blues, punk, guitar fusion, and even prog rock combust in a studio just outside Austin, Texas? White Denim provide the answer on `D', a must-hear album that brings together all of the above with deft economy and shots of joyful abandon. There's laidback country, frazzled Allman Brothers-style guitar duelling, and haunting blues. But White Denim also play with fire and flirt with austere math rock and progressive noodling without losing their lopsided grins. `D' scores a straight A.
tUnEyArDs – Whokill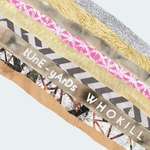 As her alias suggests, this second album from the New England's Merrill Garbus is the musical equivalent of a junk yard, a fitting metaphor for her make-and-mend approach. Conflicting styles seem chosen at random and bolted together into a sound that is creakingly ramshackle but wholly wonderful. Songs start conventionally and suddenly dive into deranged constructs with African rhythms colliding with hip hop beats, languid funk, jazzy vocals and punk folk. Unpredictable and endlessly inventive, Whokill is one of the highlights of the musical year.
Watch the video for Bizness here
Anna Calvi – Anna Calvi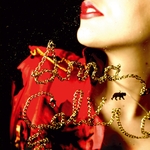 Anna Calvi sounds as wild as a Brontë night as directed by David Lynch, corset ripped and stumbling across the moors, on these dark, dangerous and romantic songs. The best thing here is the ravishing Suzanne and I – a massive whack of drums, twanging guitars and a truly remarkable vocal performance. She manages to echo the tremulous atmosphere of Grace by Jeff Buckley and the early ferocity of PJ Harvey but there's no ignoring the unbound power of Calvi's own voice and the kinetic inventiveness of her guitar playing.
Watch the video for Suzanne and I here
Lykke Li – Wounded Rhymes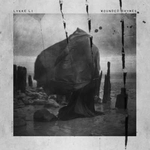 At first glance Sweden's Lykke Li Zachrisson may seem to have all the career chutzpah of Jesse J but the manic reaction to her debut album sent her into a personal and professional tailspin. Freaked by the attention and with a failed romance to deal with, she fled to LA to write this follow up. You can tell she's still in the recovery position. Wounded Rhymes is a fragile affair and Miss Li's voice takes on a cracked timbre on the likes of I Know Places, a lover's lament if there ever was one, and the innocence defiled of a Phil Spector girl band on Sadness is a Blessing. She may be young but she sings with the voice of the ages.
Watch the video for I Follow Rivers here
Adele – 21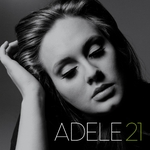 Adele owned 2011. 21 was that rare thing in the 21st century– an album that took on a momentum all its own, sold many millions and actually contained a number of great songs that will be heard for years to come. What becomes of the broken hearted Jimmy Ruffin once asked; Adele provides the answer with a towering set of songs that drove straight to the very heart of the matter for lonely girls and boys everywhere. But 21 was more than a tear-stained pillow of an album. Adele was just as likely to spit venom as sob lullabies to herself. Someone, somewhere, that you used to know is playing this right now.
Watch the video for Don't You Remember here
The Horrors – Skying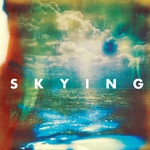 Two years ago, The Horrors looked like something from a stage musical based on the dastardly careers of Burke and Hare (with a cameo appearance by Dr Crippen). But any accusations of novelty were more than blown away on their masterpiece of a second album, Primary Colours. It's an act of defiance which continues on the equally gorgeous Skying. The kaleidoscopic I Can See Through You could be one of the songs of the year with its vast rushes of keyboard, the dazed psychedelics of Dive In give way to a hugely enjoyable rock out, Still Life is all Simple Minds at their most expansive, and the frenetic Monica Gems marries early Pink Floyd with early Suede. Seeped in mystery and played with an unashamed embrace of nineties shoegaze and goth rock, Skying is one hallucengic psych trip of a record.
Watch a clip of I Can See through You here
Gillian Welch – The Harrow and The Harvest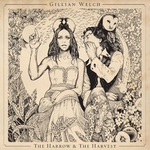 Gillian Welch is one of the world's finest practitioners of bluegrass, Appalachian music and Americana. Sepia-toned evocations of the rural south are her trade but Welch and her musical (and otherwise) partner Dave Rawlings have more than proved that they're not just chasing down the Depression era dustbowl or spiriting up the ghosts of 19th century American folk. Perhaps her best song yet is The Way it Will Be in which she sounds literally haunted and hexed by love. You'll know how she feels - The Harrow and The Harvest will linger long in your memory too.
Over to you! What was your album or song of the year?