The Christmas Day special episode of Downton Abbey is reportedly set to be the series' most dramatic episode yet.
Millions will tune in to see if the heir of Downton, Matthew Crawley, finally declares his love to Lady Mary.

And the two-hour episode also sees a judge deliver a verdict on whether valet, John Bates, is guilty of murdering his former wife.

At a screening in London yesterday, producers unveiled plans for a similar Christmas showpiece next year. And they also revealed the hit ITV1 costume drama could carry on for many more years, despite reports that the next series would be the last.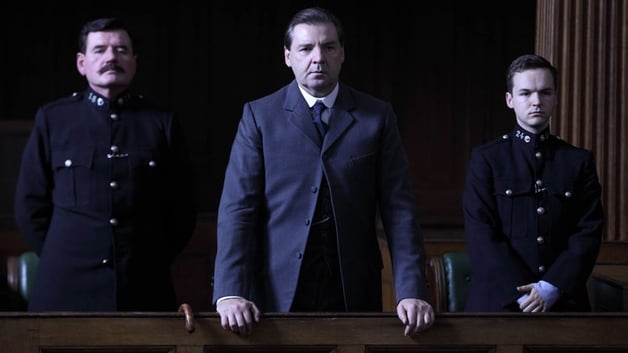 Will Bates be found guilty of murder?
According to the Daily Mirror a show insider at the screening said: "Downton Abbey is riding on the crest of a wave at the moment. It's impossible that one more eight-episode series will satisfy viewers' appetites. Downton is set to be a fixture for a long time to come."
Star Dan Stevens, who plays Matthew, said yesterday he enjoyed teasing viewers with the latest twist in his relationship with Lady Mary, played by Michelle Dockery.

He said: "It's part of the fun of the show as far as I'm concerned. Our storyline, that 'will they, won't they' element is one of the enjoyable things about being part of Downton.

"Although trying to keep the scripts from my wife is the biggest challenge!"
Series three begins filming in February and episodes will be just one hour – to cut the number of ads.