Ahead of tonight's Late Late Toy Show, presenter Ryan Tubridy has revealed the theme of the programme, his Christmas jumper and some of the treats in store.
Last year Tubridy dressed up as Willy Wonka on the Chocolate Factory themed show and this year, for the Toy Story themed set, he has a new costume lined up.
When was asked which favourite Toy Story character he has chosen, he replied: "Which Toy Story character do I most look like, and don't say Mr. Potato Head? Woody, who else!"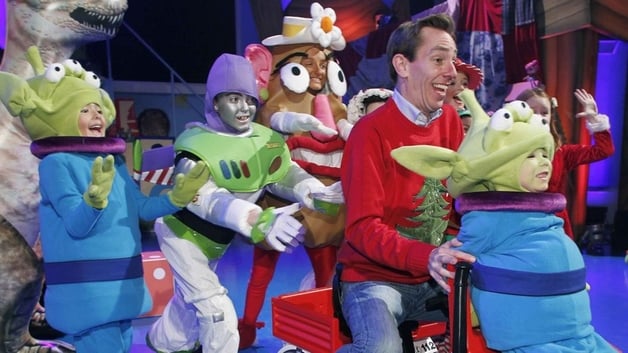 Toy Story is the theme for tonight's Late Late Toy Show
Speaking to RTÉ TEN about the all-important Christmas jumper, he added: "I'll be wearing one that features an Arctic animal of some description, a polar bear or a penguin or something."
He already has a plan for the jumper after the Toy Show: "I donated it to already to Joe Duffy's fund for Alexandra [Trotsenko] the artist.
"I donated it before and it raised a few quid, so when I was watching the news I saw the report on that artist whose fingers were cut off by that burglar and I was horrified.
"Then I heard Joe talking about this auction and I thought 'Well, that's my little bit, if I can do something' so that's where it's going this year."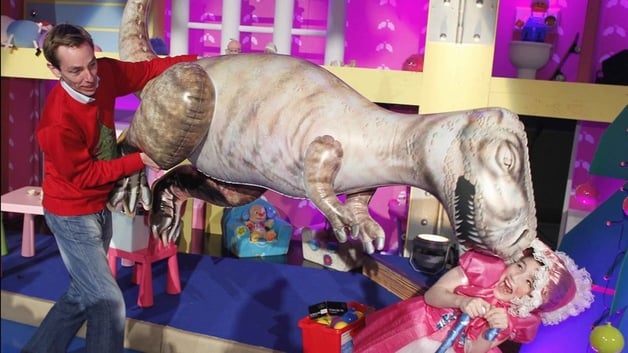 Tubridy: "This is the day that I rejuvenate and become the child."
Olly Murs will be a special guest on the show and Jedward are going to appear on a feature from New York to promote this year's special Late Late Toy Show competition.
The RTÉ and 2FM presenter is very excited about the show: "I started off the week thinking 'That's going to be a bit of fun at the end of the week' and now I'm a giddy fool. I'm just so excited. I think when I meet the kids, it's when I realise, [this is] brilliant!
"This is the day that I rejuvenate and become the child because I am a child!"
As in previous years, all of the toys on the show are donated to charity and a full list of the toys will be available on www.rte.ie/tv/latelate and on Aertel page 333.
The Late Late Toy Show is on RTÉ One tonight at 9.35pm.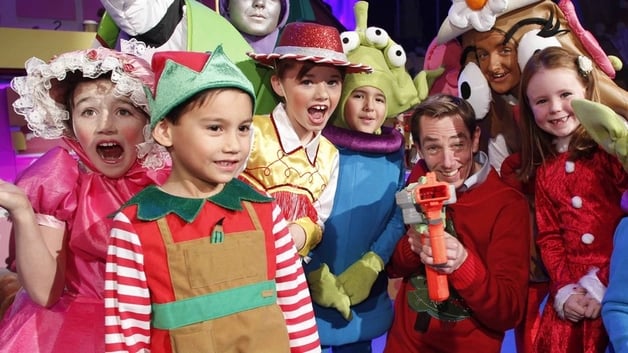 Spot the presenter! The Late Late Toy Show takes place tonight at 9.35pm on RTÉ One
You can watch The Late Late Toy Show live and on catch-up on the RTÉ Player. The programme is available to international audiences also.