Katherine Heigl has described her 3-year-old daughter Naleigh as "a total girly girl".
The Knocked Up and former Grey's Anatomy actress, adopted her daughter in 2009 with husband Josh Kelley.
Speaking to US Weekly, she said: "I had my stylist over and we were working on my outfit tonight, and we had a slew of beautiful shoes, jewellery and clothes. Naleigh loves clothes.
"She's a total girly girl, and she put on these crazy stiletto shoes and could walk in them! She's three years old and her foot is this big, but she could, like, walk around in these stilettos that I think are impossible to walk in."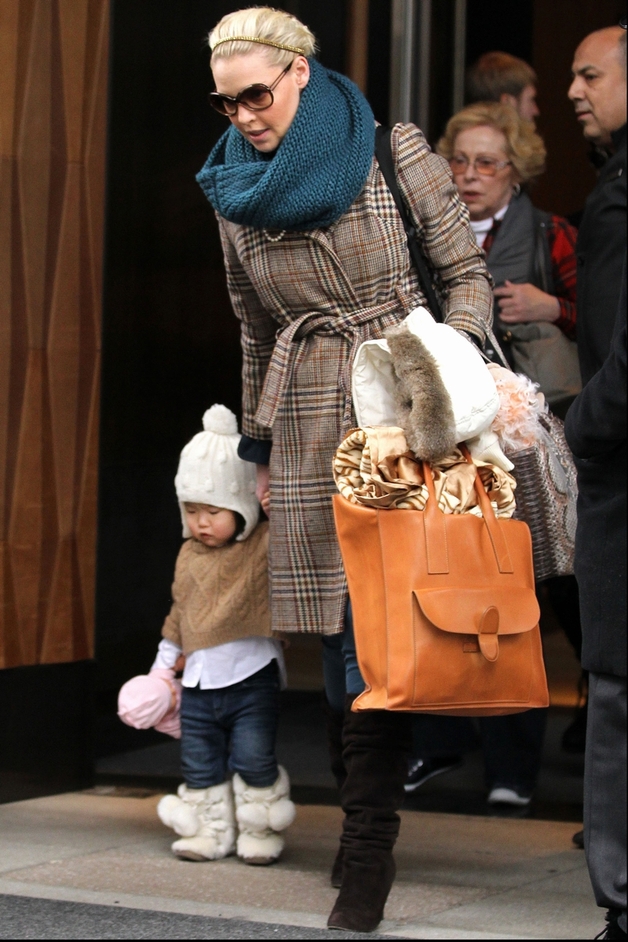 Katherine Heigl with her daughter Naleigh
Heigl also revealed that the toddler loves to talk and has developed a certain "attitude", she said: "Not a bad attitude. But like a very grown-up, saucy attitude that blows my mind.
"I don't know where she's picking it up, and I hope it's not from me! That would be very upsetting."
Heigl added, that while she may be a girly girl, she's also daddy's girl: "She's a really daddy's girl, so she's always liked [Josh] better than me.
"[But] she has these moments where she just wants me, and there's nothing more heartbreaking and beautiful than that moment where she calls for me."