Colin Farrell opened the 2011 Scream Awards with a love poem to Robert Downey Jr in Los Angeles at the weekend. The Dubliner, who presented Downey Jr with the Hero Award, recited a short poem about the winner in which he admitted he'd probably have the hots for Iron Man star if he were interested in men.
Other big winners (!) at the ceremony which was screened in the US last night included Harry Potter which bagged the most awards, Pee-Wee Herman who was presented with the Visionary Award and Darren Aronofsky who scooped Best Director for Black Swan.
But the highlight of the evening was the unexpected appearance of Star Wars creator, George Lucas, who presented the Ultimate Villain award to Darth Vader.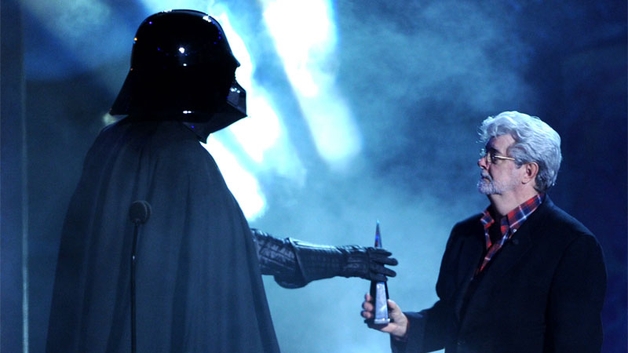 There was also a special award for the cast of The Dark Knight Rises (Joseph Gordon-Levitt, Anne Hathaway and Gary Oldman were there to accept the gong) in the category of Most Anticipated Movie.