To mark his 85th birthday Tony Bennett teamed up with the late Amy Winehouse, Lady Gaga and some of today's biggest music stars on a new album of duets. Alan Corr meets the singing legend in London and asks him about working with Winehouse and Gaga and why kicking drugs was the best thing that ever happened to him

In the Dorchester Hotel in London, Tony Bennett is recalling his meeting with Amy Winehouse. "We had a beautiful time recording together in the studio and I knew that Amy was very happy with how she performed that day", he says with an avuncular smile. "I thought she was absolutely brilliant and this recording truly captures the essence of her unique artistry. She's a rare talent."

Bennett is talking in the present tense because when I met him on an overcast London day last July, Winehouse was still very much alive. He was, however, very worried about her future. "I would have loved to spend time with her father and herself and talk to her about the fact that I had a little trouble with drugs when I was young," he says.
"I was able to drop it and it's the best thing that ever happened because my fans just adore the fact that I became more professional and relaxed, and I came more successful when I stopped. I would tell Amy and her father what happened to me and that the minute I stopped, the whole world opened up and everything became very relaxed and successful for me."

The song Bennett recorded with Amy is Body and Soul and it's given the 85-year-old his first Top 40 UK hit in 46 years, with all proceeds from sales going to the Amy Winehouse Foundation. It's a fitting and noble close to the only note of sadness surrounding Duets II, a new album in which Bennett teams up with some of today's biggest stars to record new versions of classics from the Great American Songbook he has made his own in a career spanning 60 years.

"In the 50 years of my recording career, the first Duets album was the biggest-selling album I ever had and the way this is going right now, it looks like the second one is going to be even bigger", says Bennett. "The artists are wonderful on this record. The way they've performed, very relaxed and beautifully done. Meeting them was a revelation. As young performers they are more competent than anyone I've ever met. They really came into the studio very prepared and ready to go at it."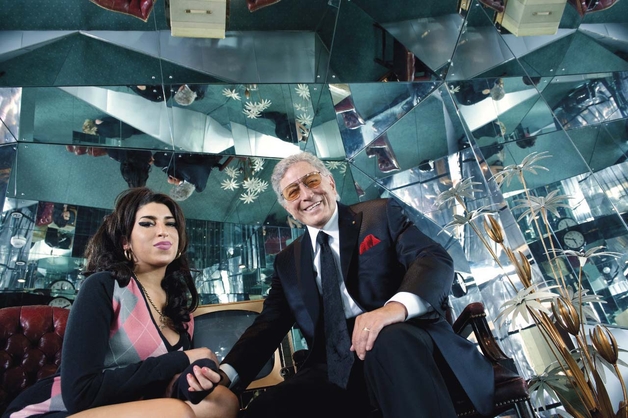 When Tony met Amy
Dressed in a well cut dark suit and wearing yellow-tinted glasses that suggest a subtle nod to showbiz, Bennett is a model of old-school elegance. Naturally, he's staying in the penthouse of the Dorchester and as well as several clucking representatives from his record label, he's accompanied by his third wife, 51-year-old Susan Crow, a former social studies teacher and manager of jazz artists. She became the third Mrs Bennett in 2007, after they dated for 20 years. "She always travels with me", says Bennett with another smile.

Talking to the man who Sinatra once famously called "the best singer in the business" is like witnessing the history of the greats unfolding before you. He's duetted with Frank, Ella and Judy, all performers whose first names suffice, and on the last Duets album he sang with Barbra Streisand, Paul McCartney, Elton John, Stevie Wonder and Bono ("A good singer. He's doing very well.")

Duets II will sweep you back to an era of opulent musical arrangements, wise-cracking molls and down-on-their-luck normal Joes. That's very true of his duet with Lady Gaga on The Lady is a Tramp and you can tell Bennett is enjoying himself with Gaga as she vamps it up in fine style. "I wanted to do a song that would surprise everybody about how well Lady Gaga sings and how well she plays the piano", he says. "She had good schooling. She went to Juilliard and she came out knowing what to do, and with her attitude with the bizarre and incongruous outfits; she's gonna become the next Elvis Presley. Her fame will go that big and that long."

Bennett has been singing duets all his life, since he and Rosemary Clooney sang together on TV back in the '50s. "Singing duets is quite different from just getting up one morning and singing", Bennett says. "With duets you have to search for a contrast so that the public can hear the difference between one artist and the other. There's a whole kind of flexibility in performance of adjusting so that both voices blend, yet are different so the audience can define who's singing what phrase."

Teaming up with Michael Bublé (a young man who clearly loves the golden age) on a great version of Don't Get Around Much Anymore makes perfect sense but some people may blanch at Bennett's duet with Mariah Carey on When Do The Bells Ring For Me and Queen Latifah on Who Can I Turn To (When Nobody Needs Me).
"They both work very well", he says. "The thing that was fascinating about this album was going to where the people lived. We went to Andrea Bocelli's house in Pisa and it was gorgeous, right by the seaside. I sang with Mariah Carey in Los Angeles, she had her recording in her house. Amy Winehouse we did at Abbey Road so each one was an international recording because we went to each city where the artist lived."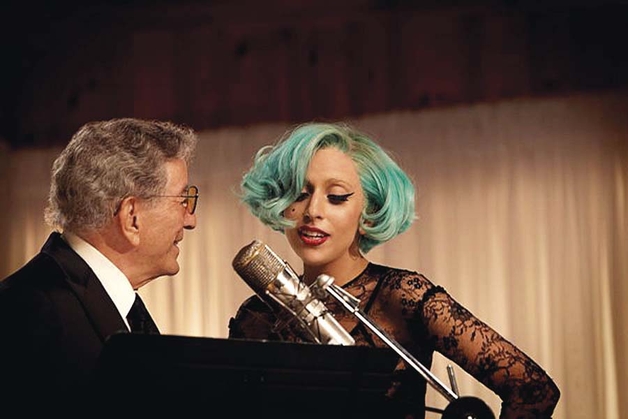 Tony and Lady Gaga vamp it up on Duets II
Tony Bennett was born in Astoria in Queens in 1926 and grew up in poverty in a large, Italian immigrant family. His mother was a seamstress who "had to work for a penny a dress to put food on the table for three children". His father died when Tony was ten in 1936, but by then little Anthony Dominick Benedetto was already singing in public. As a teenager, he worked as a singing waiter, before being drafted into the Second World War in 1944 ("a front row seat in hell."). He was present at the liberation of the Landsberg concentration camp where he experienced things that "haunt me to this day".

Studying music on the GI Bill allowed him to realise his musical ambitions. He learnt bel canto and was guided towards developing his own distinctive, jazzy and improvisational style by a very good teacher on 52nd Street. In 1950, aged 24, Bennett won a recording contract with Columbia and had his first number one in the US charts the following year with Because of You.
As well as calling him the best singer in the business, Sinatra also said of Bennett, "He moves me. He's the singer who gets across what the composer has in mind, and probably a little more." However, Bennett never wanted Sinatra's level of fame or, indeed, to follow him to Hollywood. "I think Frank was very successful as a movie star. He won an Academy Award and most of his films are just fantastic. He just had the It Factor, just wonderful. He adored Hollywood and the movie stars he associated with but that was a different era when films were made with great care."

His good friend Cary Grant also gave him some good advice about the movie business. "Cary saw that the movie industry changed. In the early days, we had Humphrey Bogart and Bette Davies and Jimmy Cagney and they made films to last that you'll see over and over again", he says. "Today, if they make a few millions they say, 'OK let's do another one' and it's such a long tedious procession. Cary said to me it's a slow process so why don't you just work live? You're live and the audience is live and that will make you feel good and everybody's alive.
"I took his advice and just started working live 30 years ago and haven't looked back since. I never had any desire to become a big movie star, so I stuck to playing live and selling out all over the world and I can't ask for a nicer life."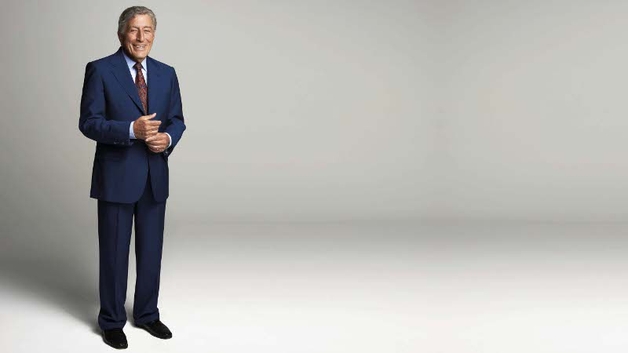 Last man standing from the golden age
It was very different for Bennett at the end of the 1970s. He found himself without a recording contract and fighting off bankruptcy and dealing with a drug problem. Unsurprisingly, he is reluctant to dwell on those days and politely deflects my questions. He got his career back on track with the help of his sons Danny and Dae, who brought him back to the Great American Songbook he has since made his own.
They made the genius move of getting their father to do an MTV Unplugged show in 1994 which reintroduced his golden tones to a new generation while also re-firing the love of his older fans. These days, Danny manages him, Dae is his recording engineer and his daughter Antonia sings with him.

Duets II is another sign that Bennett is far more retiring just yet. "It's amazing", he smiles again. "Here I am at 85 and I'm more popular and more in demand than I've ever been, so it's a blessing. These are the songs I made famous over the years and with each artist we gave them a choice of two or three songs and whichever one they liked, we said let's do it. I can't believe how competent the new artists are. they walk in very professional and ready to go to work and they all surprised me very much."

As the last man standing from the golden era, does it ever get lonely? "Well that's the question – do I deserve that title? I'd love to be the last of the golden era. It's better than being the first in the rest of the era! Hahahaha!"

Duets II is out now