Brad Pitt and Matt Damon will feature in the sequel to the smash-hit animation Happy Feet playing krill and here is a first glimpse of their new characters.
In this brand new poster from the film, which reunites director George Miller with Elijah Wood (Mumble) and Robin Williams (Lovelace), you can just see the animated images of the krill at the top.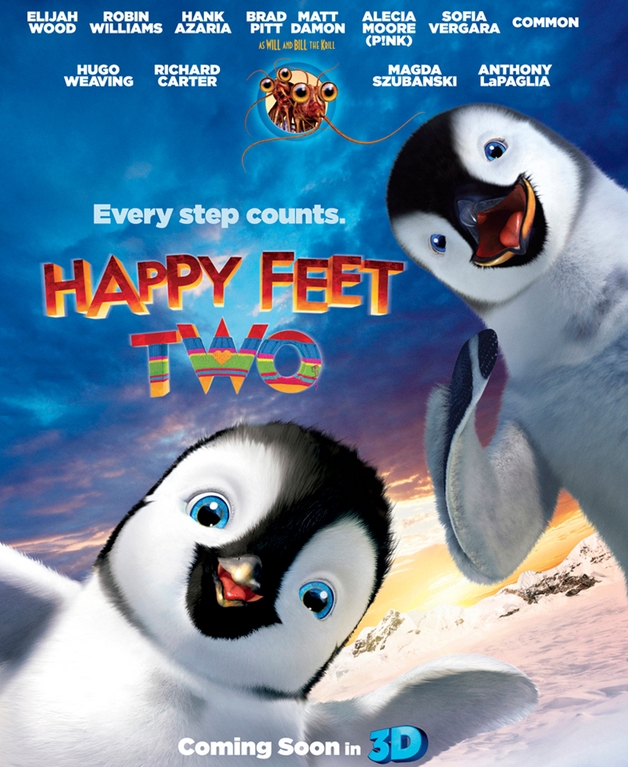 Can you spot Brad Pitt and Matt Damon in the first glimpse of their Happy Feet Two characters?!
Pitt and Damon will voice the characters of Will and Bill the Krill and the film will also feature the voices of Hank Azaria, Alecia Moore (Pink), Sofia Vergara and Hugo Weaving.

This time around the story follows the new Master of Tap, Mumble, who has a problem because his tiny son, Erik, is choreo-phobic (that's a fear of dancing to us mortals).

Reluctant to dance, Erik runs away and encounters The Mighty Sven, a penguin who can fly. Mumble fears that he has no hope of competing with this charismatic new role model.

Happy Feet Two is released in Irish cinemas on Friday, December 2.