Danny DeVito is set to direct his next feature film, The True Confessions of Charlotte Doyle, in Ireland next year.

According to the Irish Film Board, the film's producers announced the news at the Toronto Film Festival this week and the film will star Morgan Freeman and Pierce Brosnan.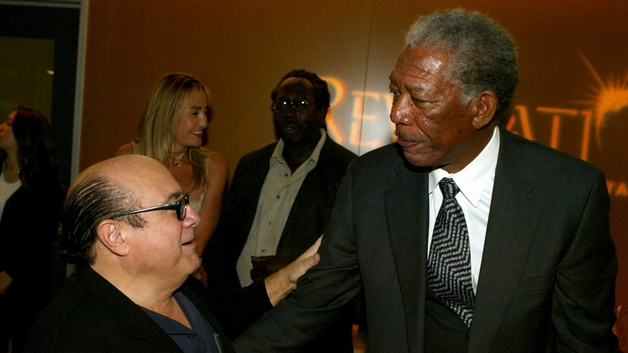 Danny DeVito and Morgan Freeman are set to work together in Ireland next year
Set in the 1930s, the film is an adaptation of the original novel by author Avi (Edward Irving Wortis) and tells the story of young Charlotte Doyle and her adventures on the high seas with a ruthless captain and crew.

In response to the news, Irish producer Tristan Orpen Lynch said: "The True Confessions of Charlotte Doyle is a fantastic children's adventure based on a bestselling novel, to be directed by Danny DeVito.

"It was originally set to shoot in the US but after meeting with Danny and his producers in LA the Irish Film Board facilitated a location scout with him last Spring.

"We met again with Danny and Morgan in May and we are delighted they have now decided to bring this $28 million feature film to shoot entirely in Ireland next year.
"This high level production will provide an excellent employment opportunity for Irish cast and crew."