To the sound of the klaxon set off by his model wife Lara Stone, David Walliams has started his London Thames river charity swim.
The money raising venture comes after David swam the English Channel five years ago in just under 10 hours.
The swim started in Gloucestershire today, which is as close to the source of the Thames as possible.
It is expected that the swim will take the actor eight days to complete the length of the river and reach Big Ben in London, covering 140 miles.
As he made his way to the water's edge, Walliams told reporters: "I can't really explain how I'm feeling at the moment, a mixture of both nervous and excited. I am just really keen to get going and get a few miles under my belt."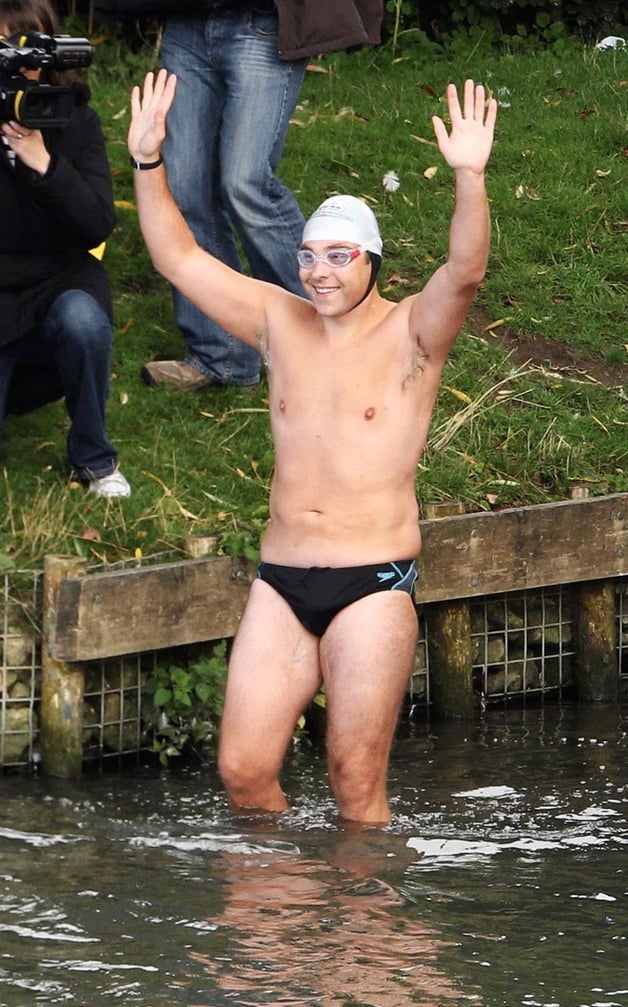 Walliams waves to the crowd and reporters
The swim will burn the equivalent of 4,400 calories a day and Walliams will face some brutally cold waters.
Speaking in August about the adventure, Walliams said of on his latest feat: "Most people in the UK know the Thames, and most people think the idea of swimming in it is horrifying.
"And it is. It'll be relentless. It's a huge distance so I'll need all the support I can get.
"It's really not a safe environment to swim in - people really mustn't try this, I have an incredible team of experts to help keep me safe.
Walliams' swim is being filmed for a documentary which will be shown later this month.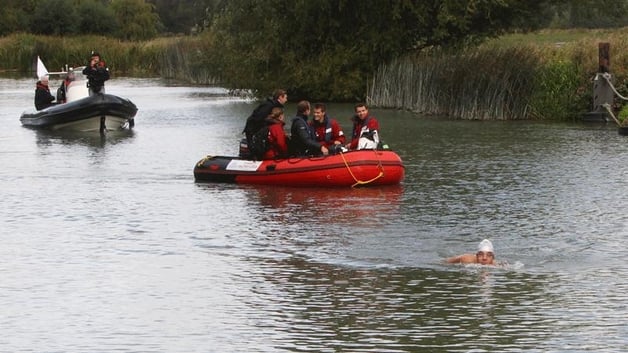 Walliams is followed by a team of experts and a camera crew