You might know him from such shows as, well, Beverly Hills 90210, the cult '90s show that kickstarted a genre. Donal O'Donoghue meets Jason Priestley, who is successfully kickstarting his career, but this time as the bad guy
It was weird because the cops were there when I got home", says Jason Priestley, of the day he found a female fan in his house and in his underwear. He shakes his head, as if trying to clear an image that refuses to go away. "She had set off the alarm in my house and the cops arrived just before I got home. It was all very weird and freaky."
Surely he must be used to such encounters from the heyday of that cult teen classic, Beverly Hills 90210? "No, stuff like that never happened", he insists. "It usually tends to happen with women and I never felt threatened by that stuff. There was only that one weird encounter."
Jason Priestley was the TV pin-up of the 1990s: the clean-cut, cupid-faced, do-gooder Brandon Walsh of West Beverly High. For most of that decade, which is exactly how long the Fox show lasted, the Canadian-born actor (now a naturalised US citizen) was rarely absent from the headlines or the chat shows. He was the boy-next-door, if you happened to live at the most exclusive zip code in the US, and butter wouldn't melt in his mouth.
So when Priestley admitted that he and co-star Shannen Doherty, whom he dated for a year, had slept together, it was as if the Milky Bar Kid had confessed to spiking all those chocolates with arsenic. Such behaviour was more typical of the show's bad boy, Dylan McKay, played by Luke Perry (Priestley remains good friends with Perry and recently directed him in the TV movie, Goodnight for Justice).
The night before we met at the Monte Carlo TV Festival, I saw Priestley walking the streets of the principality with his wife, Naomi. He looked familiar and I promptly made a mental note: Beverly Hills 90210. I later told some colleagues that I had just seen Luke Perry downtown. That's the thing about playing the good guy; most people remember the baddie longer. But now Priestley has put that to right with his performance as a snake-oil car salesman, Richard Fitzpatrick, in the Canadian-made TV show, Call Me Fitz.
'Booze, blow and broads' is how the actor summed up the made-for-cable production. Is that it? He laughs and leans back in his chair. "That's the show", he says. "booze, blow and broads or Sunday night at Charlie Sheen's house. That's the other joke." Fitz, a man who would sell his soul to make a car sale, is the darkest character Priestley has ever played (but as you've probably guessed, that list is not very long). And because the show is on cable in the US, no holds are barred and swear words are stitched into the screenplay.
"It's a lot of fun", says the actor. "Because of the world that these characters live in, we needed to make that show on cable otherwise there's no way that we could do it. I know that the show's creator Sheri Ellwood had a couple of offers to do the show on network TV and she turned it down, knowing that they would eviscerate the show by making it for say, 8 o'clock on Sunday night! So on this show, the characters are drinking bourbon and snorting cocaine and telling each other to 'f**k off!'"
Priestley, now 41, is still a pretty boy: even if his face is more lined and he has shaken the gloss of his shiny, happy TV past. He says that he has been in the business so long that he accepts that everything is a trade off (apart from acting he has worked as a director, writer and producer). "Television sometimes comes down to simply the marriage of art and commerce: sometimes the art wins out and sometimes the commerce wins out", he says. "You need to understand where you are at on that sliding scale."
So where is Priestley in the Hollywood grand scheme of things? Apart from Call Me Fitz, which was sold to a US cable network earlier this year, he also features in four episodes of the second season of the supernatural drama, Haven (loosely based on the Stephen King novel, The Colorado Kid). It premieres this autumn in the US. "I play a marine biologist in the town of Haven", he says. "Like everybody else in the town, he has got an affliction and when you meet him he's already trying to come to terms with what his affliction really is and how he's going to deal with it."
The actor is also pencilled in for upcoming episode of Psych, in which he plays a conman in a Bonnie and Clyde style storyline. It seems the actor is at last embracing his dark side. But what of the scurrilous Richard Fitzpatrick? In a TV interview with Associated Press, Priestley said that Fitz was based on one person in particular but didn't reveal whom. So can he say who that is now? He laughs – a nervous bray that suspiciously goes on a bit too long. "No", he says eventually. Is it, let's see, Charlie Sheen? He laughs again: "No man, you're going to get me into trouble."
Apart from acting in Fitz, Priestley also spent some time behind the camera (back in the day he also directed quite a few episodes of Beverly Hills 90210). "I like the process of taking something from a piece of print material all the way through to a finished product – like taking something that is two-dimensional and making it three-dimensional", he says. "I make a lot of movies but I really enjoy directing." He also enjoys watching: and he ticks off some favourites such as Breaking Bad, Shameless, Nurse Jackie and Modern Family.
He likes playing bad, but in real life he likes being a dad – he and his second wife, Naomi Lowde-Priestley have two children. But he swears that he'll never appear on a reality TV show, no matter how bad things get. "All the movie stars are working in TV so where do the TV stars go?" he asks rhetorically. "Into reality TV I suppose, but luckily for me I've maintained my TV career. I would never, ever do reality TV." You heard the man.
Where are they Now? - TV stars of the 1990s
Sarah Michelle Gellar (Buffy the Vampire Slayer, 1997–2003)
As the butt-kicking vampire killer Buffy, SMG was one of the small screen's biggest stars. Not only did she have the moves but she could also hold a tune. Following a few appearances on the Buffy spin-off, Angel, Gellar moved into movies such as Scooby-doo, The Grudge and Veronika Decides to Die. Now, SMG is back with Ringer, one of the most anticipated new TV shows of 2011. Gellar, who is also executive producer, plays twin sisters Bridget and Siobhan, the former adopting the guise of the latter as she goes on the run from the mob. Ioan Gruffudd co-stars but this really is Gellar's baby and could mark her second coming as a TV star.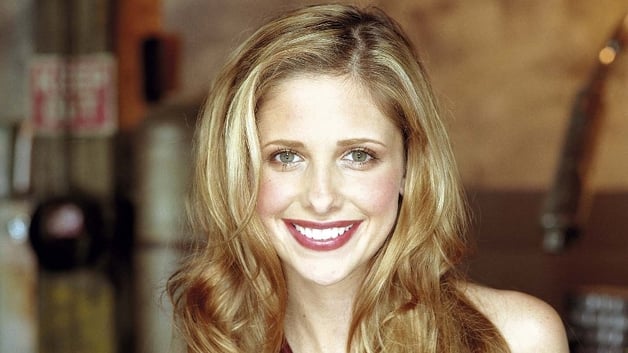 Sarah Michelle Gellar: Buffy-tastic!
Melissa Joan Hart (Sabrina the Teenage Witch, 1996–2003)
As Sabrina Sawyer, the blonde 16-year-old who discovers she's a witch, Hart put a spell on most red-blooded young males (although some people reckoned Salem the talking cat was the better actor! Miaow!). Hart was already a small-screen veteran long before Sabrina (1996), having made her debut in a TV commercial at the age of four. Hart married musician, Mark Wilkerson, and the couple have two children. She continues to be busier than ever – apart from her starring role in Melissa & Joey (Joey Lawrence), she works as a producer, director and businesswoman. Two years ago she fulfilled her 'childhood dream' when she opened her own candy shop, SweetHarts.
Marcel (Friends, 1994–2004)
When Friends eventually decided to break up, greatness was predicted for all six actors. But for a while the wags were saying that Marcel the monkey was the one most likely to succeed. Marcel (who starred in season one of the show) was in fact played by two capuchin monkeys, Katie and the imaginatively named, er, Monkey. Of the latter, the owner said: "If Monkey was human, she'd be Meryl Streep." Both Katie and Monkey did have successful careers with parts in the movies Outbreak, Ace Ventura II, Instincts and Flintstones II: Viva Rock Vegas.
Beavis and Butt-head (1993–97)
In the early 1990s, when MTV was still showing music videos, the network launched one of its most unexpected hits. Cartoon characters Beavis and Butt-Head, two inanely grinning US teens who provided scatological and often scathing commentary to the music, became cult icons during their four-year shelf-life: resulting in a movie, a comic and a spin-off show, Daria. Now their creator Mike Judge has announced their rebirth. Recently at Comic-Con International, Judge premiered a sneak preview of the series that will debut in the US in October.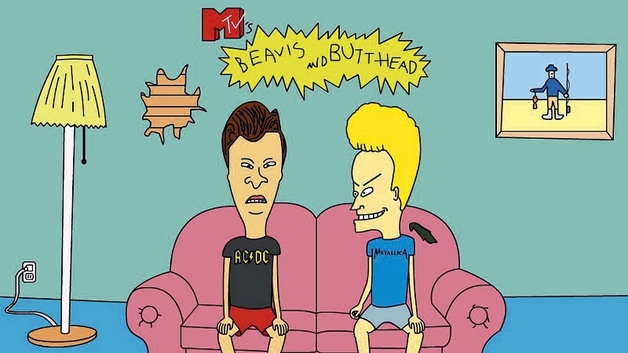 Beavis and Butt-Head: Butt-tastic!