Following the leak of images from The Dark Knight Rises last week, Warner Bros has released an official photo of Anne Hathaway as Catwoman.
Chris Nolan's latest Batman feature has been shooting in Pittsburgh and a number of snaps of the set have appeared online.
Anne Hathaway is playing Selina Kyle in the film, which is due out next year. Batman fans will tell you that Selina Kyle is the real name of the mysterious Catwoman.
The official picture joins the official picture of Bane released through Twitter and Facebook in May.
Last week a number of pictures of Hathaway's stunt double surfaced along with pictures of Tom Hardy as Bane and of Marion Cotillard.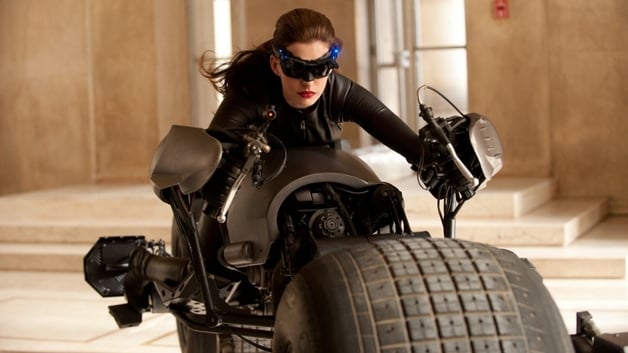 The official image of Anne Hathaway as Catwoman.
Cotillard is listed as playing Miranda Tate but her outfit in the photo below is very similar to the character Talia Al Ghul's appearance in the comics. Talia is the daughter of Ra's Al Ghul, played by Liam Neeson in 2005's Batman Begins.
While the unofficial pictures have been spreading like wildfire, so far Warner Bros has only officially released one picture each of Bane and Catwoman as well as the teaser trailer which was aired in cinemas before Harry Potter and the Deathly Hallows: Part 2.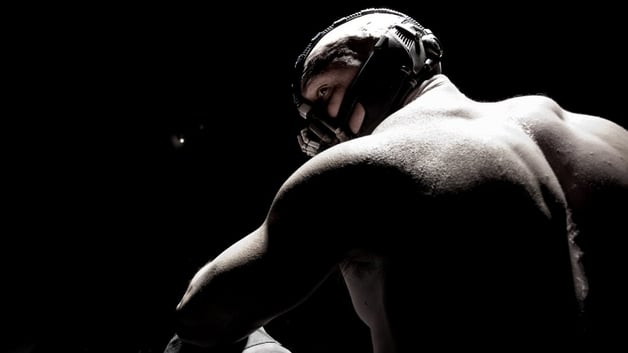 The official image of Tom Hardy as Bane.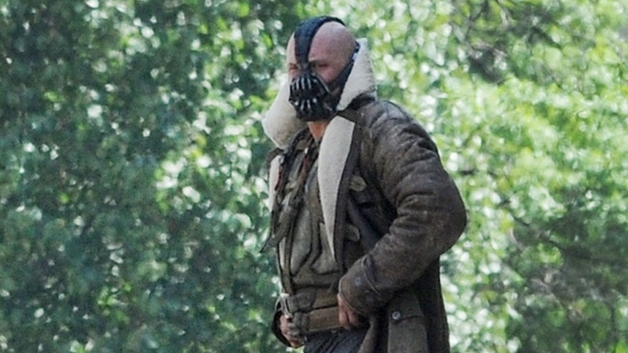 A photo of Hardy on set in Pittsburgh.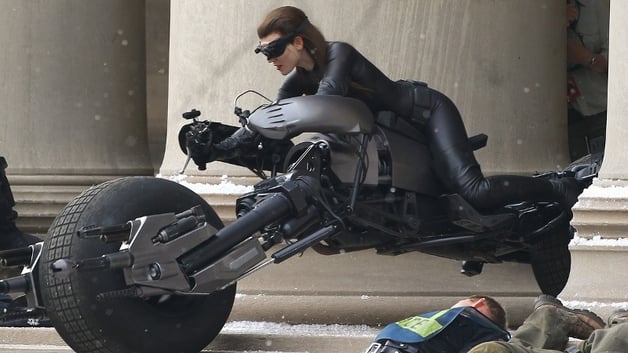 Hathaway's stunt double in Pittsburgh.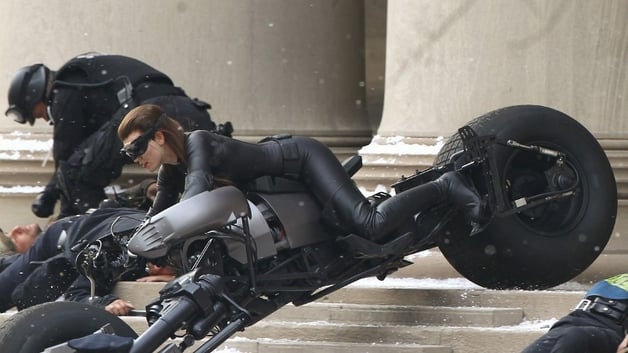 Barrels down some steps.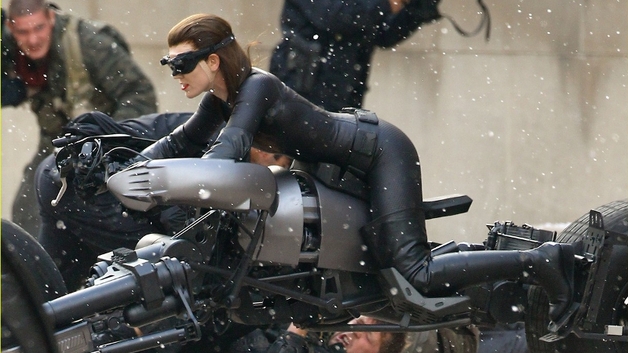 Sending armed guards flying.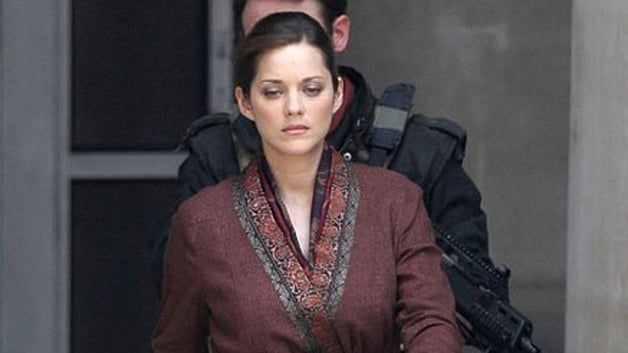 Marion Cotillard on set in Pittsburgh in an outfit reminiscent of Talia Al Ghul.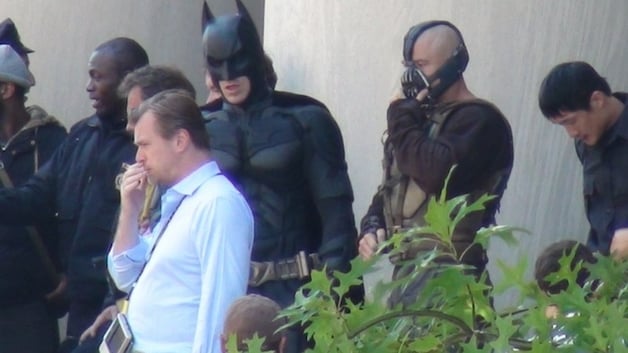 Gary Oldman, Christian Bale and Tom Hardy on The Dark Knight Rises set in Pittsburgh.