Local man Christy Moore joined headliners Coldplay on the main stage at Oxegen on Sunday night for a rendition of his 1984 hit Ride On.

Coldplay surprised the crowd when they welcomed the Irish legend onstage to join them at Punchestown.
Earlier in the day, Moore wrote on his website: "Coldplay have invited me to sing a song with them in my native place. These are the fields I roamed as a boy. Just had a rehearsal with Will, Chris, Jonny and Guy. We had such a nice time that we rehearsed the song twice! I welcome Coldplay to the Short Grass County. May their spirit and generosity stay with us as they continue on their way."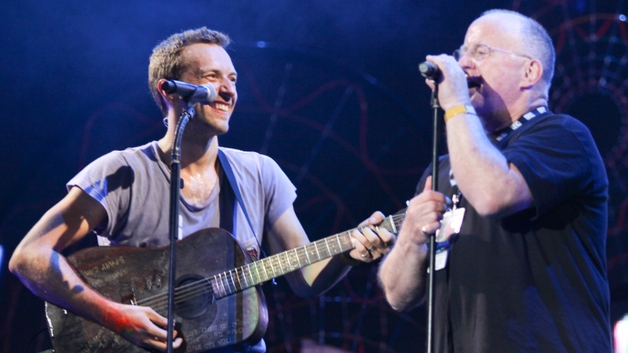 On Monday Moore said: "that was a grand outing".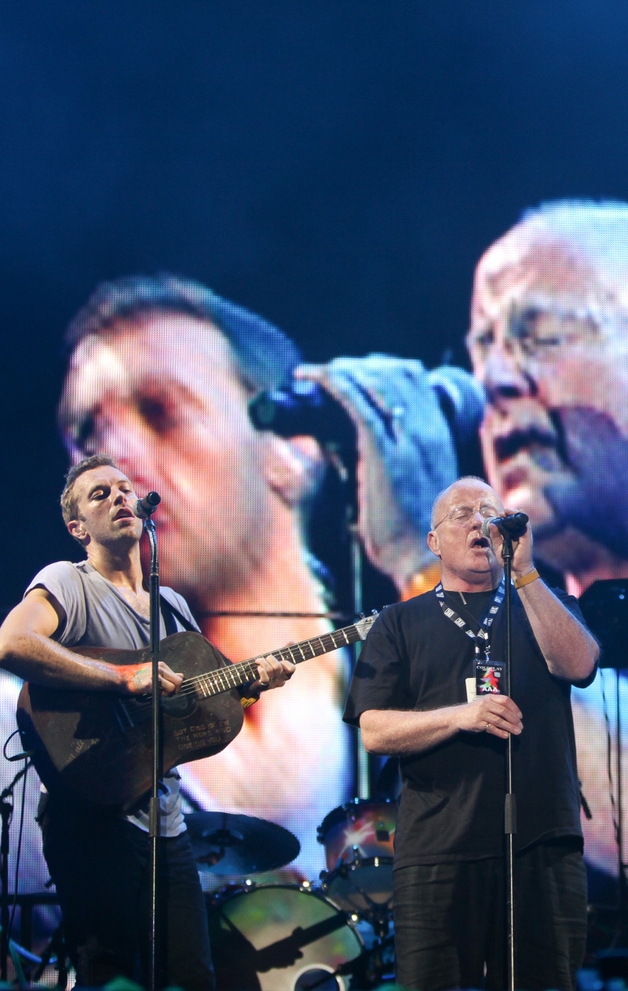 Coldplay's Chris Martin described Moore as a hero of the band's when he introduced him on stage.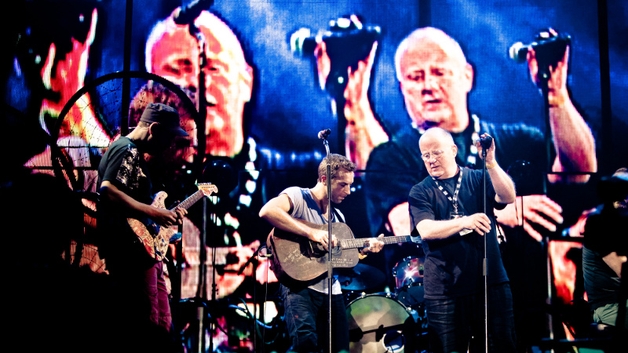 Check out their performance here
Coldplay and Christy Moore pictures by Peter Neill