We felt the full effects of the weather this weekend, enduring the muck, the rain and the awful conditions but how did the performers feel about the weather that dominated all three days of the festival? RTÉ.ie asked them.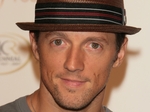 I am enjoying Ireland so far. I've been here about two hours. The weather's perfect. It's going in and out of rain and sun, which is a great way to celebrate. I always brag that the sun is a huge fan of ours, every festival we go to... I've never experiences torrential rain in my life. The sun is just a good friend of ours... what can I say? Jason Mraz
(We wanted to believe him but alas it didn't happen!)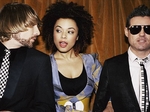 You like it wet over here. I'm from Australia and we don't like it wet over there. You guys get a bit annoyed if it's too sunny I think. You don't get a chance to buy gum boots (that'd be wellies to us) and I think you get upset when you can't buy gum boots. We're playing in a tent so I can't complain. I've got a really nice poncho on by the way. It's bright green. I look like a weirdo. MC Double D (Daimon Downey), Sneaky Sound System.
The wind is getting a bit aggressive now.... Bresy, The Blizzards (as he shelters under a canopy during one of the many downpours of the weekend).
(The above acts were speaking to RTÉ.ie's Linda McGee and Harry Guerin at Oxegen Festival.)
Jason Mraz's album 'We Sing. We Dance. We Steal Things' is out now.
Carolina Liar's album 'Coming To Terms' is released on 18 September.
Sneaky Sound System's next single I Will Be Here' will be released on 28 August.
Read our Oxegen Festival blogs here.
Check out RTÉ 2fm's festival coverage (including live sets and interviews here)