There are thousands in Guatemala that can tell the tale of the lasting scars of the internal armed conflict. Maria Luisa Col is but one story.

On a warm June day in 2016, Maria Luisa Col buried her husband, 23 years after he had been kidnapped and murdered by the army in Guatemala.
For 23 years, she had no confirmation of what had happened to him after she last saw him on 13 January 1983. That date will be forever burned into her mind. It was on that day the Guatemalan army arrived into her village and destroyed her community – not to mention her family - forever.
Years on from that fateful day, Maria's story remains one of thousands that tell the tale of the lasting scars of Guatemala's internal armed conflict.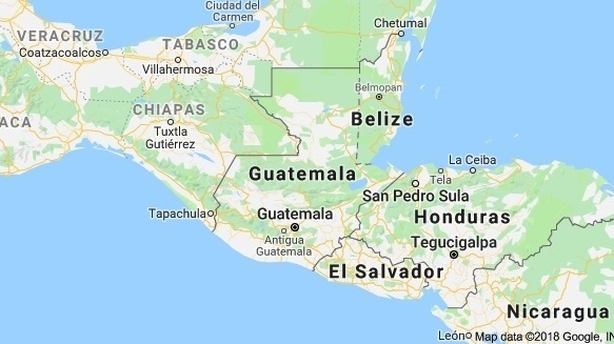 The military government of Guatemala in the early 1980s stands accused of carrying out crimes against humanity and genocide against indigenous communities.
In May 2013 a Guatemalan jury found former general and later dictator of Guatemala, Rios Montt, guilty of genocide and crimes against humanity and condemned him to 80 years of prison.
That verdict was over-turned 10 days later due to a procedural error. In 2016 Rios Montt faced a second trial. However he died earlier this year before the trial could conclude.

The internal armed conflict lasted for 36 years. 1983 was one of the most violent and repressive periods.
The Mayan Q'eqchi community, of which Maria is a part, paid a particularly high price during this period, with thousands murdered by the military. The military accused indigenous people of aiding guerrilla forces fighting against the government.
"When they came to the community they started kidnapping people," she says of that day in January 1983. "They took women and men and sometimes even children. My husband and his brother were taken."
After the soldiers left, a silence descended. Maria could not find out what had happened to her husband. She went to the military barracks in Coban but was told nothing.
For over two decades, she – and many more like her – lived without knowing what had happened to their loved ones. They were, simply, 'disappeared'.
But they never gave up their campaign for the truth. Local organisations campaigned on their behalf and, finally, secured a breakthrough.
We need your consent to load this rte-player contentWe use rte-player to manage extra content that can set cookies on your device and collect data about your activity. Please review their details and accept them to load the content.Manage Preferences
Derek Mooney on Environmental issues in Guatemala from 2013

In February 2012, Maria Luisa received a phone call asking her to gather the widows together. The Attorney General had issued an order to break into the military barracks to investigate reports of secret graves. They gathered, women and children carrying tools in case they were asked to dig.
Anthropologists spent three months digging at the barracks. During that time, Maria was asked to translate for the community, most of whom do not speak Spanish. The experience made her relive her trauma, particularly when they began to uncover the bodies.
"Some of the bodies were hugging each other," she recalls. "Some were blindfolded, while others were tied up by the ankle and wrists. The women and children were all mixed in together".
"It was very difficult – I wasn't prepared to receive all that information. People were screaming and crying – we all started praying. The forensic team said you have to be strong. We went from one grave to the other - it was so painful."
DNA tests confirmed that Maria's husband, Arnoldo Chen Poou, was among the bodies found at the barracks. Finally, in June 2016, she was able to bury him. Three other relatives, including her brother-in-law, remain unaccounted for.
That pain has not left Maria Luisa but she has been given psychological support to deal with what happened to her and her family.
"I was on the verge of a nervous breakdown," she says. "Without them [the counselling] I don't think I would have recovered."
Maria is now a community leader helping other women. Her hope for the future is quite simple: to get justice.
"What they did was not correct – they took away innocent people, they took away children," she says. "What wrong could they have done?"
Blanca Blanco is Trócaire's Resource Rights Advisor. She lived in Guatemala for several years as Trócaire's Country Director.
---
The views expressed here are those of the author and do not represent or reflect the views of RTÉ.
---