Law & Order: SVU Wednesday, Universal TV

"The show has been my greatest teacher," says Mariska Hargitay of Law & Order: SVU, the long-running crime procedural in which she plays sex crimes investigator, Lieutenant Olivia Benson. "It has changed me as a person and turned me into an accidental activist. When Dick [Wolf, creator, writer and everything else] hired me I was just happy and grateful to get the job. I'm an actor and that is what I love to do, what I need to do. So when I got the role of Benson it was a dream role and it fit like a glove. Yet it has been challenging too and I was surprised that I was able to help to bring change to the world."

If Dick Wolf is the king of TV crime procedurals, and most would agree, not least Dick himself, then Mariska Hargitay is his queen. As the star of Law & Order: SVU the actress has clocked up 20 seasons and raked in umpteen awards, including a Golden Globe and an Emmy. At last year's Monte Carlo TV Festival, she was collecting yet another gong, the lifetime achievement award, the Crystal Nymph.
Beside her, a beaming Wolf sang her praises, but Hariskay, the daughter Hollywood icon Jayne Mansfield, needs no introduction: not only a much garlanded actress but one who has used her clout to make a difference, with the Joyful Heart Foundation, an organisation she set up to provide support to survivors of sexual assault, domestic violence and child abuse.

"The vulnerability that we have is our greatest strength," she says, a line that applies as much to herself as it does to Lieutenant Benson, who has spent her police career treating victims of sexual assault and domestic abuse. "That is the seed to true power, to lean into it and I try to live that way myself. I try to lean into the sharp edges of life a little bit and then on the other side you'll find something good."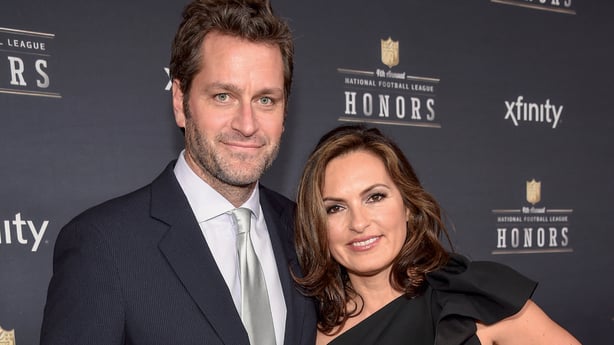 The appeal of playing Benson was immediate. "I loved her fierceness, her strength, her power and her fear too. There was her compulsion for justice, to right the wrong. There was also brokenness, all that strength and vulnerability tied up into one. I felt that her vulnerability was also her power. And it was all there in that first script."

She recalls those initial readings for Wolf. "It's a funny story," she begins. "I read for him a few times but the second time he was giving me notes and he was such a director and that was so exciting and it took away those nerves. We had that synergy from the beginning, that 'bam!' (She waves her hands about in the air). I'm a gesticulator, that's how I communicate sometimes."
She also met her husband, the actor Peter Hermann on the set of Law & Order, where he plays the recurring character Defense Attorney Langan. "We have three children now and I also help run this Foundation. To have that platform and to be able to effect change from a TV show is quite surprising (she gets very emotional). So I have to thank Dick for my husband and the children and this trip to Monte Carlo (she laughs)."

Unsurprisingly, Hargitay and Wolf sing from the same hymn sheet: after all they have been good for each other for the past two decades. If there is any difference of opinion, it's on the subject of #MeToo, which Wolf says is long overdue ("there is always a percentage of men who are absolute dicks") but not a new story for him, as his shows have covered the issues in various ways down the years.
Hargitay agrees, to a point. "Yes these are not new issues but there has been a power dynamic and that was the problem," she says. "Women felt that they couldn't speak up. Now because of this seismic change, women are thinking 'Yes I do matter and I can speak up.'"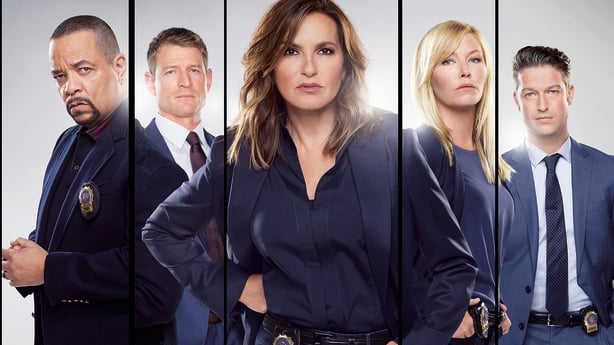 So how long will the show go on for Mariska Hargitay? "I made a deal with myself to only do the Law & Order as long as it inspired me," she says. "There were times when I felt like I was nearing the end here, that I was done. But year 16 went really well and the following year it was even better, with a great finale. I was having so much fun and being really challenged as an actor.
Season 18 was wobbly but 19 was, by my reckoning, the best year. It was fresh and new and the show-runner was like, 'Mariska, what would you like to do?' That was the big thing. Dick and I just want to keep the show fresh and relevant and different. So what is the end? I don't know yet."