Watch It!
Baptiste, Sunday, BBC One

French detective Julien Baptiste, who first appeared in the powerful drama series The Missing, starring James Nesbitt, is back, in the titular role of a new drama for BBC One. This time around, Tchéky Karyo takes centre stage as the never-quite-retired detective in a six-part series that co-stars Tom Hollander and Jessica Raine. Donal O'Donoghue went to Monte Carlo to find out more.
In a swanky Monte Carlo hotel, All3 Media are showcasing their upcoming productions. On hand are siblings Jack and Harry Williams, the two brothers of Two Brothers Pictures, and their 2019 slate includes new seasons of Fleabag and Liar, as well as a spin-off of critically acclaimed, The Missing. The brothers, who really do finish each other'sentences, are joined by the star of Baptiste, the French actor, Tchéky Karyo.

"Baptiste is like me in many ways," says Karyo. "He's the same age and I could have his problems. I too have a family. I have children and I'm somebody who tries to be wise. There is the same quality as The Missing. OK, Baptiste now becomes sort of the thread.
Through him we can see a lot of things but there's the opportunity to discover a great universe, great suspense, and there's still a lot of interactivity for the audience to deal with. It's really complex with a lot of jubilation, a lot of pleasure. It's really rewarding to work with these guys. I feel gifted... Gifted? No, not gifted [he laughs] I'm gifted, but I feel blessed."

Baptiste carries the show: so what are his defining characteristics? "He's humble. He takes his time and has a lot of patience. He also has a lot of empathy but tries not to carry his own problems with him. He can be wild also, he can lose his temper. He has to deal with the disease he has – you know, that huge operation he went through. For an actor it's a gift. It's so rich to fulfill. I like him a lot. He's a very simple, ordinary man. He's a hero of banality."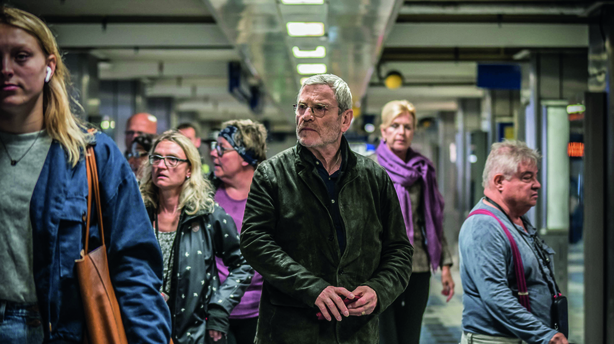 What sets this series apart from The Missing?

"The DNA of The Missing is still rooted in the story of Baptiste. We are still very much in the same world but we see things through the eyes of Julien. Julien is stubborn, but he has a lot of empathy for people and is still searching for the truth about human nature.
He realises that although humans are animals, what sets us apart is our brain and we should not forget to use it for the sake of life. Julien still has to deal with missing people, and also with characters having to deal with difficult journeys.

Harry and Jack, when did you know there was something in the character of Baptiste that lent itself to further stories?

Harry: "He was always the heart of The Missing, I think, even though we were following James Nesbitt and his search for his kid in the first series. For us, Julien Baptiste was always the soul of the show. Even towards the end of The Missing 2, we just could not say goodbye to that character and that world and we had more stories that we wanted to tell within it.

Jack adds: ''But we didn't know when The Missing 2 finished. We left it thinking 'We want to do more' but we didn't want do The Missing 3 because it felt like 'What the hell else is going to go missing? His dog?' Then it's like, 'Three weeks ago his dog went missing and now his dog's limping'.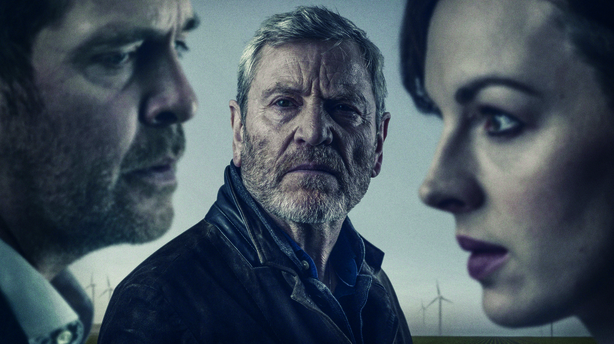 How do you avoid repeating yourself?

"So we wanted to do more Baptiste but we had no idea how to do it without doing the same thing again, which feels like diminishing returns and while you could do it, that's not a good reason to do anything. It took us a while to figure out how to do this and make it have the DNA of the show.

It feels very similar to The Missing, but it's its own thing and different enough to be exciting to us and of course, it has Julien Baptiste at the centre of it still. That took a while, but we got there in the end!"