The public service broadcast sector faces a number of well-documented challenges, from headwinds caused by OTT providers cutting into their business opportunities, to political pressure entwined in the 'fake news' phenomenon. 
The President of the United States, Donald Trump, has been vocal in his attacks on the US media. Similarly, Brazilian president Jair Bolsonaro spent the days after his election saying "enough of the fake news" – a term which politicians have widely deployed to attack the media. But for Dee Forbes, director general of Irish public broadcaster RTÉ, the pressures on public service media also bring opportunity.

"We are lucky that Ireland enjoys a healthy, vibrant democracy; in fact, as the world seems to go in one direction, Ireland seems to be growing in plurality; the drive towards equality here, across many sectors, has seen Ireland mature. This is, in theory, a context for PSM (public service media) to flourish," explains Forbes.
But there are challenges, caused by political pressure, she adds. "The danger is that the essential value of PSM in protecting democracy, freedom and serving all citizens equally can sometimes be taken for granted. As such, I think our biggest threat is not political pressure, but complacency within the political establishment."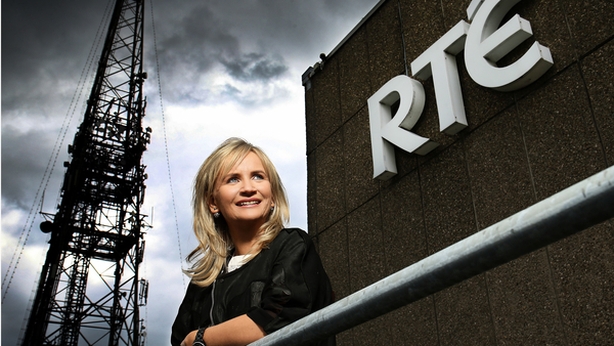 Forbes, who was previously president and MD of Discovery Networks in Northern Europe, underlines the importance of independence, adding that political pressure is not something RTÉ has experienced.
She adds: "RTÉ – and all PSMs – prizes its independence, objectivity and impartiality. It's in our DNA and, truthfully, it's an established principle in Irish society. Yes, we have the usual conversations about fairness and balance, from all sides, but I wouldn't call it political pressure and I don't think that is something that RTÉ is subjected to."
In order to tackle the challenges around fake news and accusations of bias, RTÉ took the creative and strategic lead on the national Be Media Smart campaign, which aired across public and commercial media in Ireland. Be Media Smart, which was developed by Media Literacy Ireland, aims to help people tell the difference between reliable and accurate information and deliberately false or misleading information.
RTÉ launched several explainer videos which "attempt to get to the heart of topics in a clear and accurate way", adds Forbes.
"To be frank, the principles to which we have adhered for decades, and to which all PSMs adhere, are fundamentally designed to combat fake news anyway," says Forbes. "We have been battling fake news since our foundation and our very existence is a marker in the sand against disinformation. This is why PSMs are a cornerstone of democracy, and anyone who thinks that's just a sound bite should look now to Russia, to Poland, to Romania. Societies can pivot very rapidly and without strong PSMs that pivot is all the easier."

In the face of great political change, how does Forbes and her team deal with contentious issues, such as the UK's decision to leave the European Union – a major topic for Ireland, which is the only country to share a land border with the UK through Northern Ireland?
"Our biggest threat is not political pressure as such, but complacency within the political establishment" Dee Forbes
Forbes describes Brexit as "a massive topic" but also adds that the ongoing saga – it has been three years since the UK voted to leave in a referendum – is "resource hungry".
"Our correspondents in London, Northern Ireland and Brussels are busy," she explains. "This is another new story – a big one, with tremendous economic and social implications." RTÉ's job is to keep people informed but also to analyse, she adds. To this end it has launched a new series of social explainer videos and runs several long reads on website RTÉ.ie. "These are ways for us to finesse and nuance the debate outside news. So, in a way, it's an opportunity to stretch our legs and engage," says Forbes.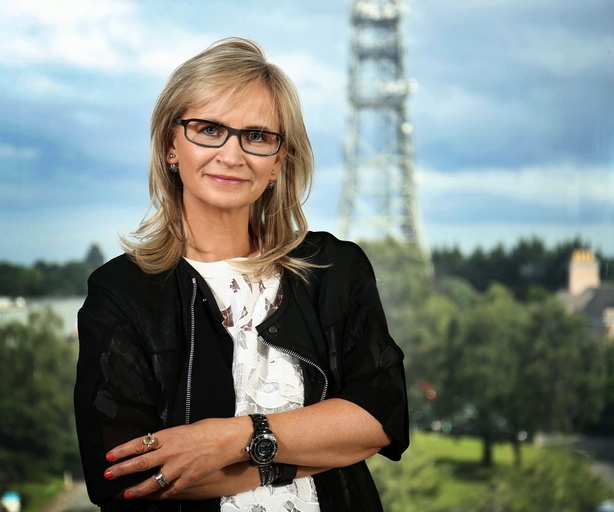 This could also impact Europe's media directly, and, Forbes says, RTÉ is already seeing some of the consequences commercially.
"The biggest immediate impact on Irish media is economic, as advertising budgets are cut or relocated," she explains. "RTÉ is very exposed in this regard and we are seeing the impact on commercial performance."

Global gamechanger

The RTÉ DG will speak at IBC2019 where she will take part in the Global Strategy Gamechangers panel, discussing how public broadcasters can stay relevant in a rapidly changing market. Forbes, who was born in Drimoleague, County Cork, and studied at University College Dublin before moving to the UK to work for advertising agency Young and Rubicam, says RTÉ's main focus is on developing "a more cohesive structure and even greater efficiencies" through its One RTÉ plan. One RTÉ is a five-year strategy which will see the broadcaster become digital-first in order to appeal to a younger audience that expects content on-demand.
"Putting the audience first remains a core priority, along with funding reform; in terms of key genre: news, sport, drama, factual are a particular focus."
In the strategy, which was outlined last year, RTÉ said it will take on a more collaborative approach to content creation, both internally and externally, as well as focusing on digital platforms. Forbes acknowledges that the sustainability of RTÉ is under pressure against a backdrop of reduced funding. RTÉ receives funding from Ireland's television licence fee as well as commercial revenue, including the sale of advertising and sponsorship.
The case for increased public funding for RTÉ has been made in numerous independent reports over the past five years, Forbes said during RTÉ's 2018 financial statement, including the most recent BAI (Broadcasting Authority of Ireland) review conducted in 2018 which recommended an immediate increase in annual public funding of €30 million for RTÉ. Speaking to IBC, she challenges governments to take "decisive action" in order to keep public medias of scale and impact. "A lot is at stake," she says.
This comes at a time when there is increasing pressure from OTT providers. RTÉ is going through that transformation process but "we are doing so on the back of contracting funding and a depleted commercial base", she says. "We need funding reform and regulatory reform."
"How audiences consume is changing, sometimes it feels by the day," she adds. "It can feel like PSMs are on the precipice in terms of evolving to match audience consumption habits, as the funding gap restricts our ability to evolve at the pace required."
Working together

One solution Forbes discusses is collaboration – with other PSMs and with those very OTTs that are upping the pressure on the public service broadcasters. RTÉ is a member of the European Broadcasting Union and has been working with other broadcasters through the IBC Catalyst projects.

Forbes says: "While we collaborate with many PSMs – BBC, ARTÉ, TG4 – collaboration with commercial rivals remains a challenge when the playing field is so uneven and the odds are stacked in favour of massive media multinationals who are not subject to the same regulations, tariffs, obligations and restrictions. There needs to be reform in this regard. RTÉ already works positively with competitors when it makes sense for the audience. We did this for example with some recent sporting rights."

The EBU recently revealed that 24% of all its directors general are women. With diversity high on the agenda at this year's show, IBC asks Forbes what steps the industry (and RTÉ) is taking to encourage diversity.
RTÉ, she explains, has appointed a diversity and inclusion (D&I) lead, making D&I a "central pillar" of the Irish broadcaster's editorial, HR and corporate marcomms strategies.
"There has been huge activity from RTÉ in this space – LGBTQI, women's rights, and so on – both inside and outside," she adds. "We have to keep pushing ahead on this, acting like a leader and being a leader. I'm quite happy that in 2019 RTÉ has really stepped up to the plate."
This article by James Pearce originally was published in IBC magazine
Dee Forbes will speak as part of the Global Strategy Gamechangers: Can public broadcasters stay relevant? panel on Friday 13 September at 16:15 in the Forum