2FM is getting behind the very best of new and upcoming Irish talent and music for 2019. Launching today, the '2FM Rising' list 2019 with SEAT reveals 12 Irish music acts that promise to have an incredible year ahead.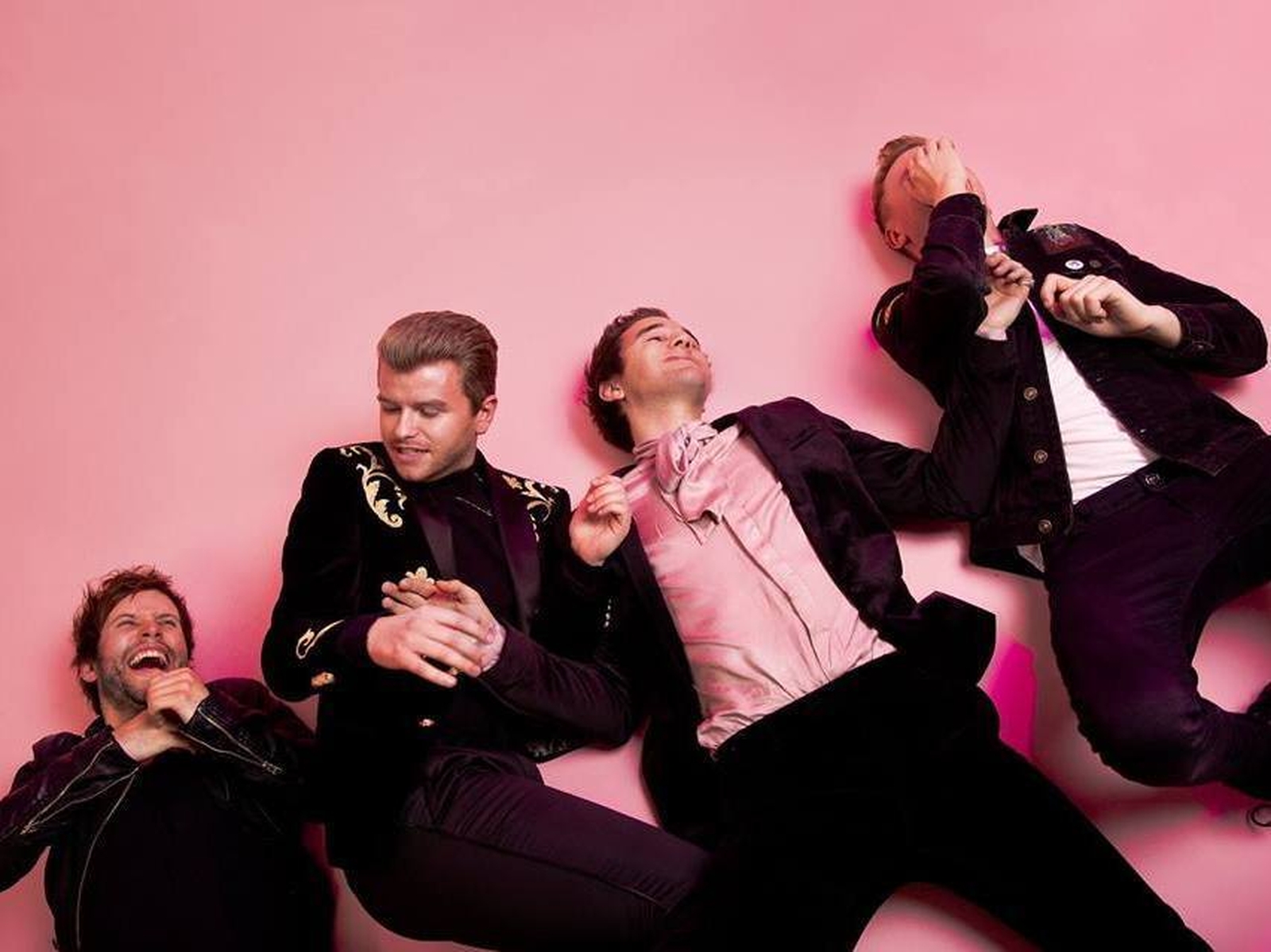 Wild Youth
Wild Youth are a four-piece from Dublin Ireland, currently enjoying a breakthrough year with their hit single "Can't Move On". With influences ranging from Imagine Dragons, to The XX, The Script, and The 1975, they play a melodic brand of pop-rock full of electronic touches. In 2017, they emerged with "All or Nothing", which stormed to the top of the Spotify Viral Charts. Their second single, "Lose Control", received heavy rotation on radio stations and led to sold out headline shows in Dublin and London. They soon found themselves invited to support artists such as Niall Horan, The Script, Zara Larsson and Kodaline and playing to huge crowds at festivals across Ireland and the UK. Having recently sold out their first Irish tour, they will now play their biggest ever headline show in Dublin's Olympia Theatre on March 23rd 2019. Currently splitting their time between Dublin and London, writing and recording their first album, Wild Youth look set to big one of the biggest acts of 2018 and for many years beyond.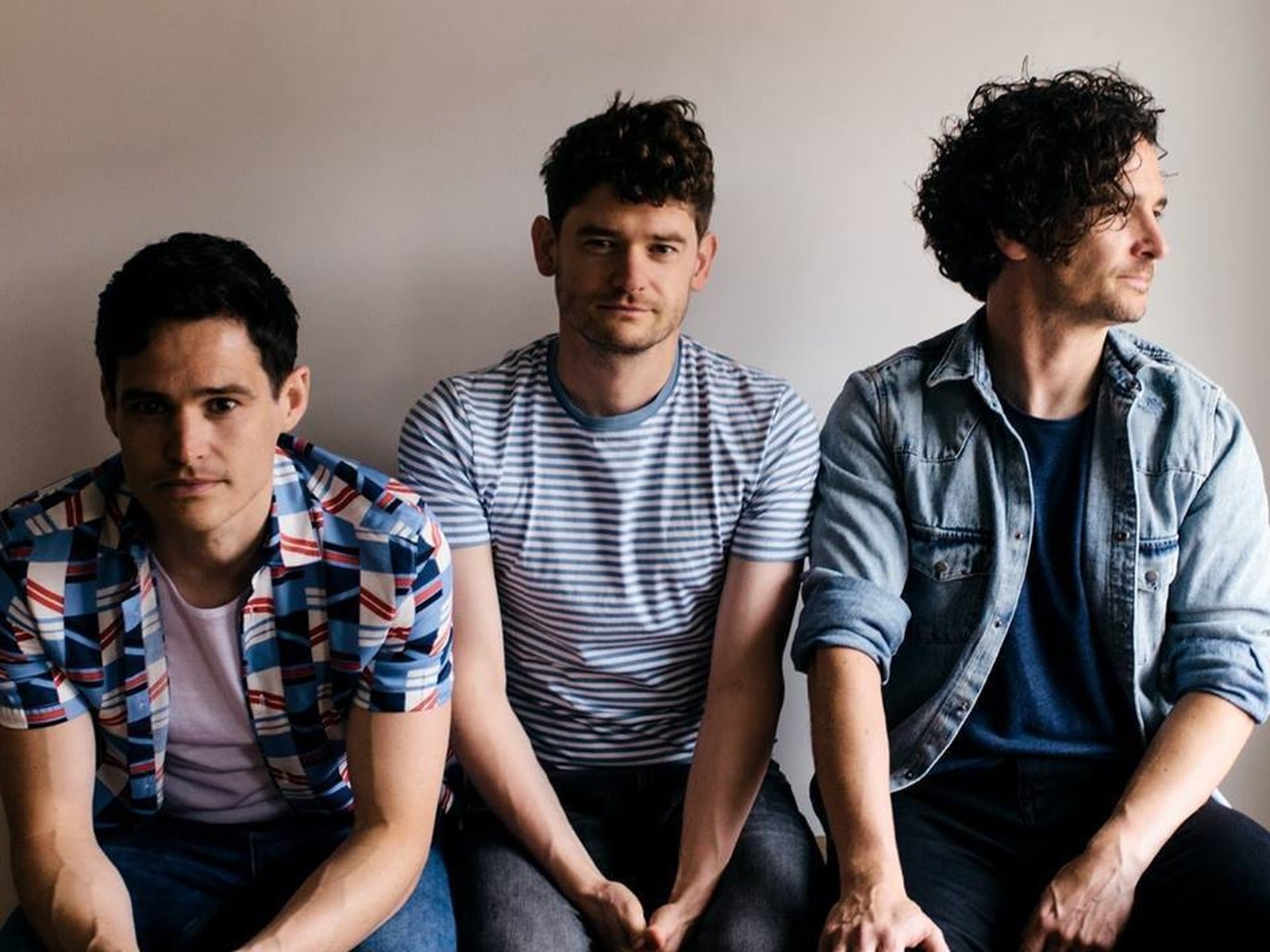 True Tides
Formed in 2017, True Tides is the intrepid pop project of Cian, Conor and Eoghan MacSweeney, three brothers from Cork, now living in Dublin. Through a reasonably simple set-up of drums, guitar, bass, electronics and vocals, they create bold and expressive guitar music that's at once shamelessly catchy and sneakily complex. Although the brothers have technically been making music together their whole lives , they played their first gig as True Tides in January 2018 at arts and mental health festival, First Fortnight, on a bill curated by ALL TVVINS.
'Higher'is the debut release from True Tides, on Faction Records, home of James Vincent McMorrow, All Tvvins, DAY_S, and Search Party Animal. Released 27th April 2018 on Faction Records, the track was produced by Phil Magee (Kodaline, The Script, & Miles Kane) and mixed by Ross Dowling (James Vincent McMorrow, Bellx1, & Talos) The band are currently writing their debut album.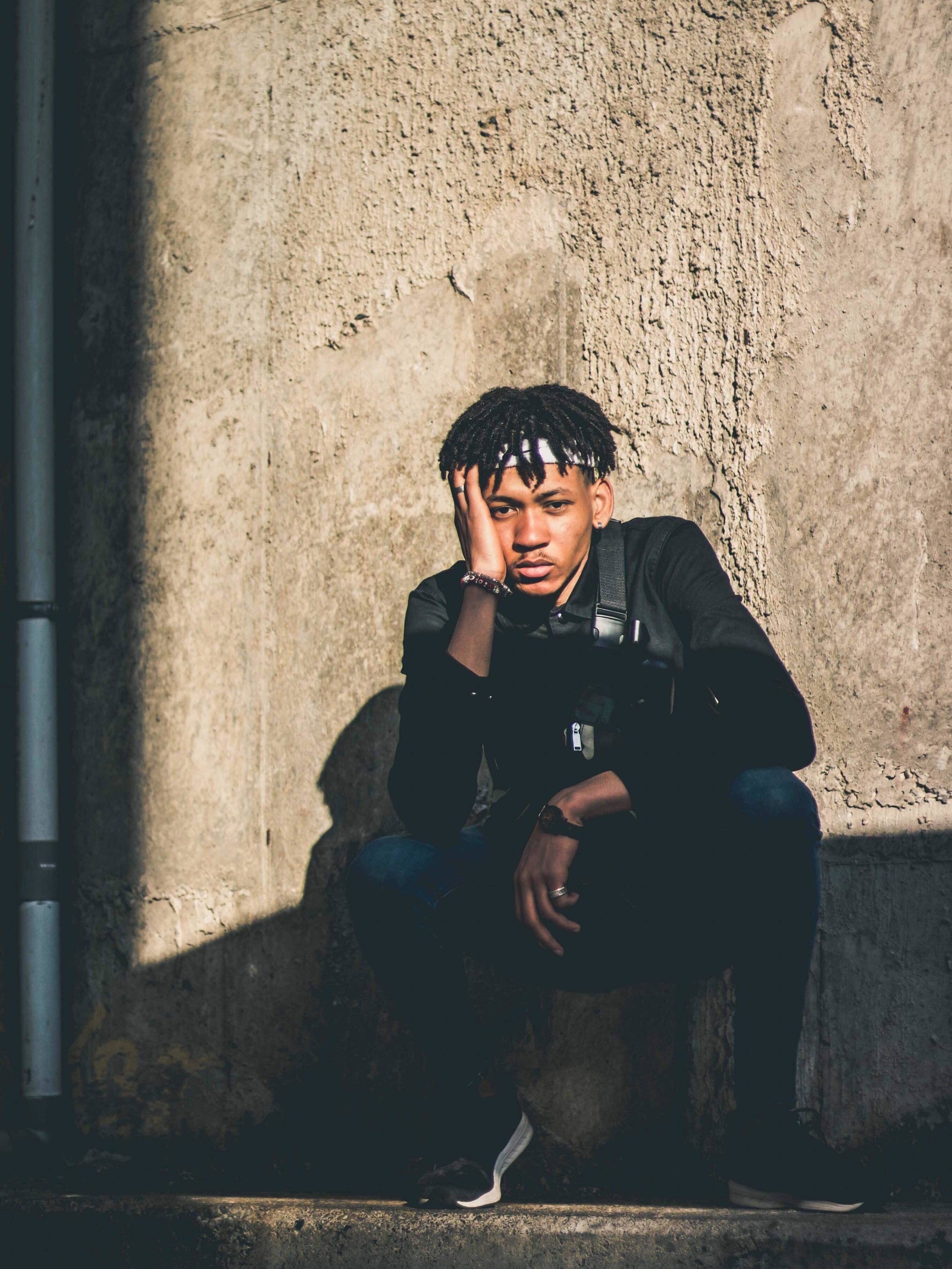 JyellowL
Born of Jamaican and Nigerian parents and raised in Ireland, JyellowL has drawn on all three aspects of his background to create a sound and vision that sets him apart on the domestic scene. Currently studying politics at UCD, his subject matter explores the social and global problems that intrigue and disturb him - from topics such as racism ('Cold In The Summer') to the lessons taught him by his Jamaican grandmother on how to be himself in a world that wants to force you down one particular path. Following the release of his summer single 'Medusa' (a stinging attack at false rappers and the fake nature of the music industry) and a string of festival dates that included a memorable Longitude appearance, he returned to the fray 'Oh Lawd' - featuring a guest turn from UK star Aaron U.N.K.N.OW.N. - and the Me n Me 2 EP, with a central theme that our attention is shifted from the things that really matter when we get carried away with our daily trials and tribulations - events actually aren't that crucial for our underlying happiness. You can't keep what can't be held on to.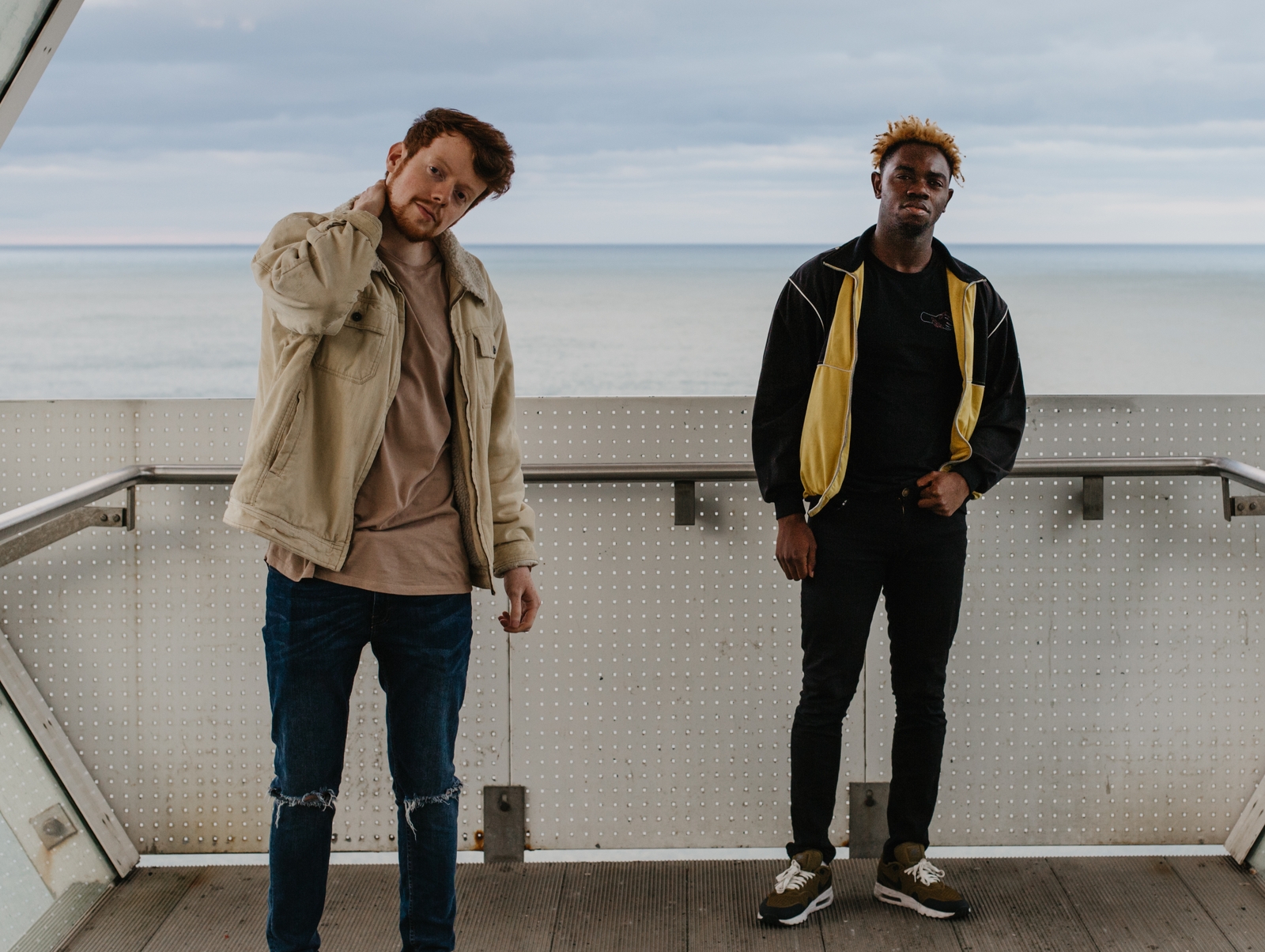 Tebi Rex
An alternative hip-hop duo whose style can fluctuate from catchy, upbeat pop to strikingly dark and complex lyricism, Tebi Rex are leading the charge to bring the homegrown urban scene to a wider audience.
Breakthrough track 'She Hated Love Songs II' ( a collaboration with fellow duo Elkin) acted as social critique of a system that perpetuates unrealistic standards about what love looks and acts like, an approach to sexual politics that was enhanced on their first release for 2018, 'Men Are Trash' - sending them into both the UK and Irish Viral Top 50 charts.
A succession of career high points since has included their debut EP arriving to huge acclaim, follow up 'Peggy's Bus' scoring a radio hit in Ireland, festival appearances at Longitude, Electric Picnic and Indiependence and collaborations with The Blizzards and Eve Belle. Their first album is due in 2019.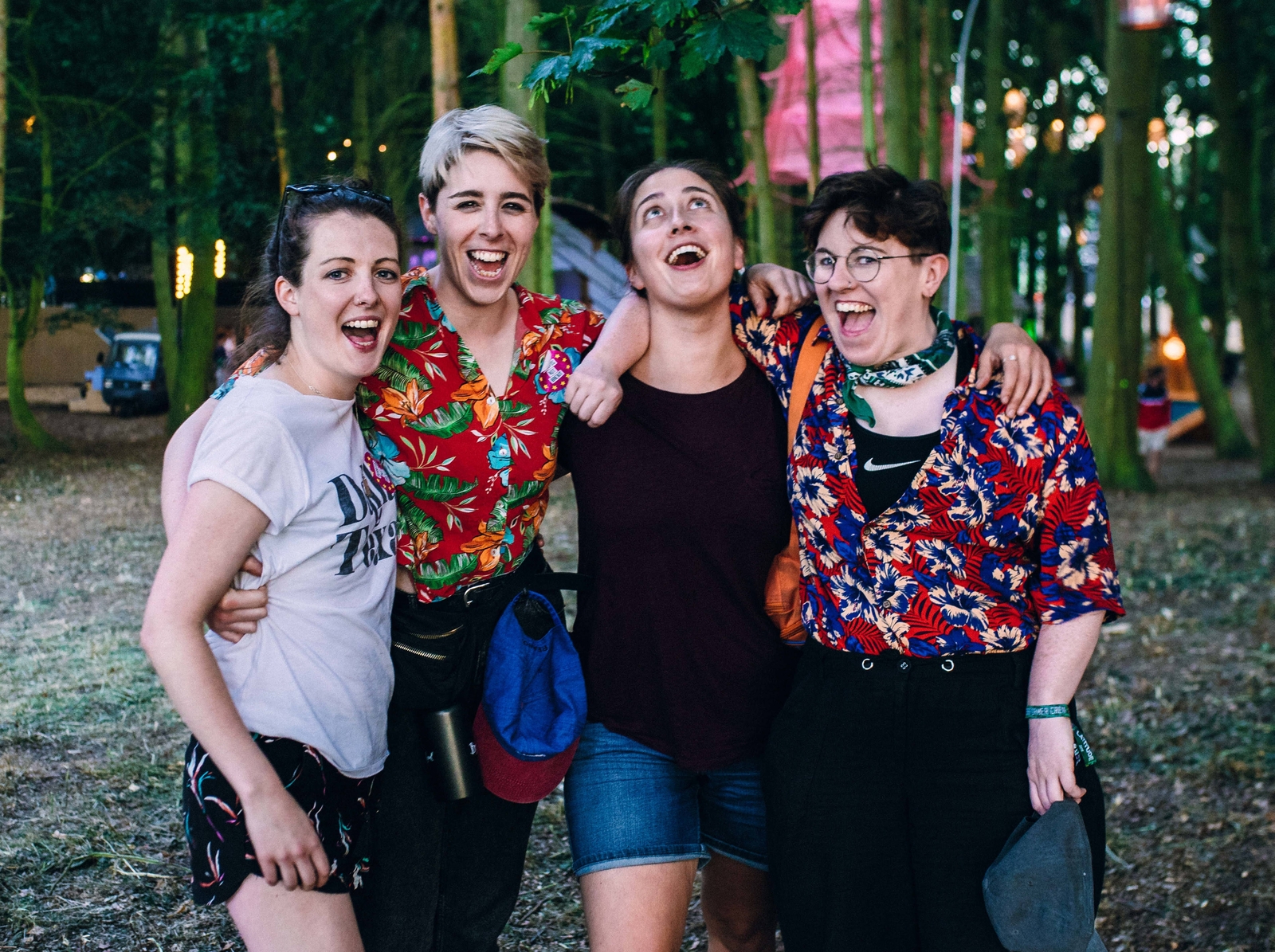 Pillow Queens
Having first come together in Autumn of 2016 on a basketball court in a Dublin city park, the four members of Pillow Queens, soon realised that making music together would be an equally productive group activity.
Cathy plays guitar and sings. Rachel plays drums and sings. Pam and Sarah swap guitar, bass and lead vocal duties.
While taking influence from artists from contemporary US DIY indie & punk scenes (such as Mitski, Waxahatchee, Hop Along, Cloud Nothings), Pillow Queens stay true to their Irish heritage, using Dublin colloquialisms in their lyrics and singing in thick Irish accents.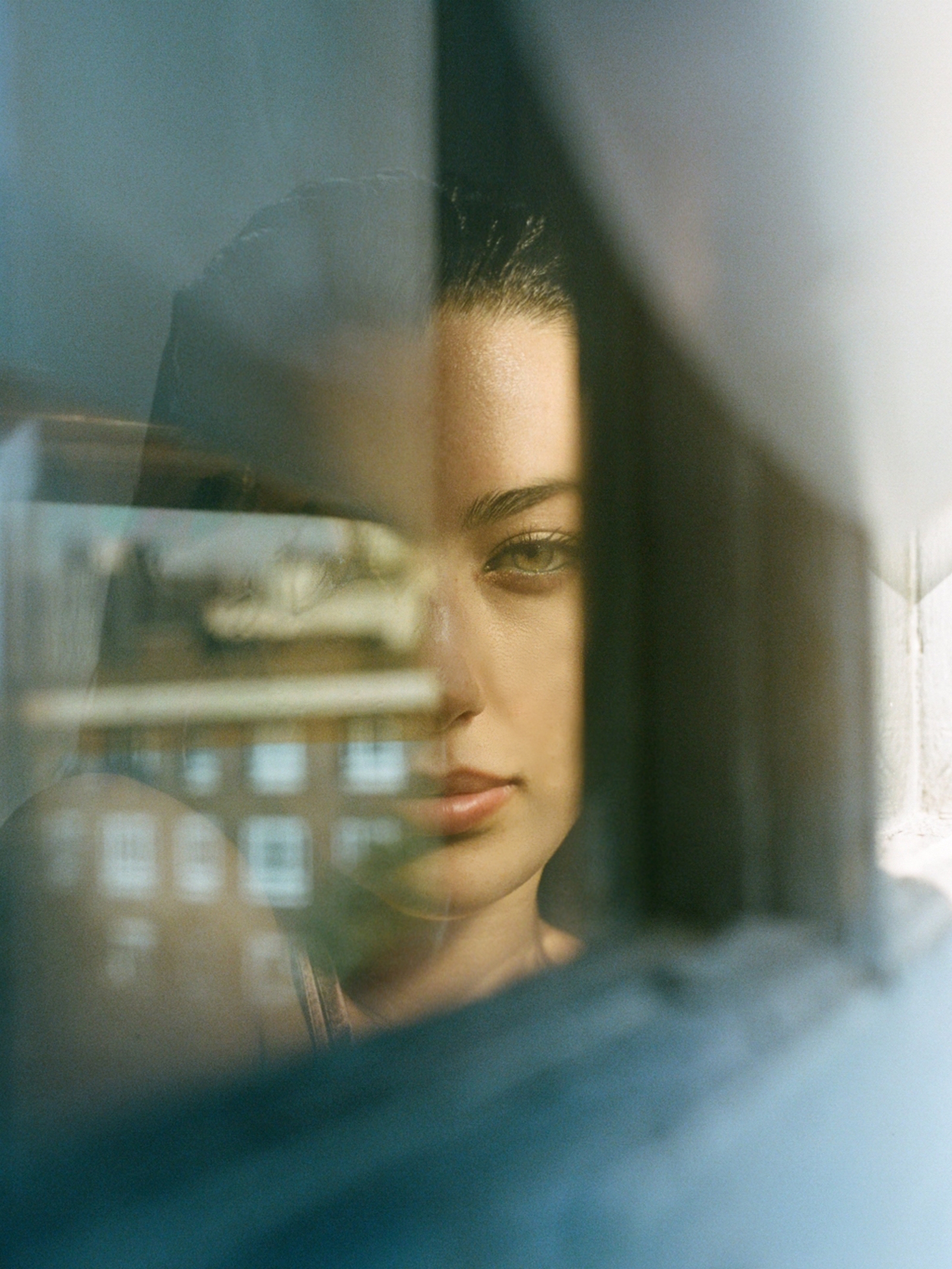 Fia Moon
Fia Moon is an Irish singer/songwriter whose soulful, honest and heartfelt lyrics invoke names like Jhene Aiko, Banks and The Internet.

Growing up, Fia trained classically and began performing from the age of 5. She was influenced by her parents who were also Jazz and classical musicians and grew up listening to the likes of Billie Holiday, Ella Fitzgerald and Frank Sinatra.
Whilst working part-time and completing her degree in Economics, Fia began gigging across Dublin, posting covers online and developing her own sound.
She issued her debut release 'The Fall' earlier this year, which describes her longing for a sense of home. With no label, manager, or PR, Fia earned herself support from major streaming platforms as well as regular plays on Irish national radio.

She then signed an independent record deal which saw her release 3 back to back tracks between August and late October to much critical acclaim. Her releases were premiered by the likes of CLASH magazine and EARMILK and she has been dubbed as one to watch by the Official UK Charts company.
Inhaler
Formed in Dublin in 2016, INHALER is an Irish four piece Rock and Roll band. When not studying for their final school exams, the guys spend their time writing and rehearsing, and gigging in Dublin venues such as the Workmanís Club, Button Factory, Grand Social. They were included in the line-up for the 1ST #IRISHMUSICPARTY Showcase in March 2018.
With influences including the Stone Roses and Joy Division, the bandís distinctive sound is sometimes likened to that of mid-90ís Manchester.
Their debut single ìI Want Youî is included on the 2017 ìThis Is Garageland - Volume 1î, an album showcasing up and coming Irish acts, while Hot Press magazine featured INHALER in their ìHot for 2018î list.
Now that school's out, the lads are busy, featuring in the Indiependence festival in August, and on the Other Voices stage at Electric Picnic. They continue to fine-tune their live set, and focus on recording and releasing a growing repertoire of their own material.
On September 8th, INHALER play their first ever headliner show, in Whelans in Dublin.
Band Members: Eli Hewson, Josh Jenkinson, Robert Keating and Ryan McMaho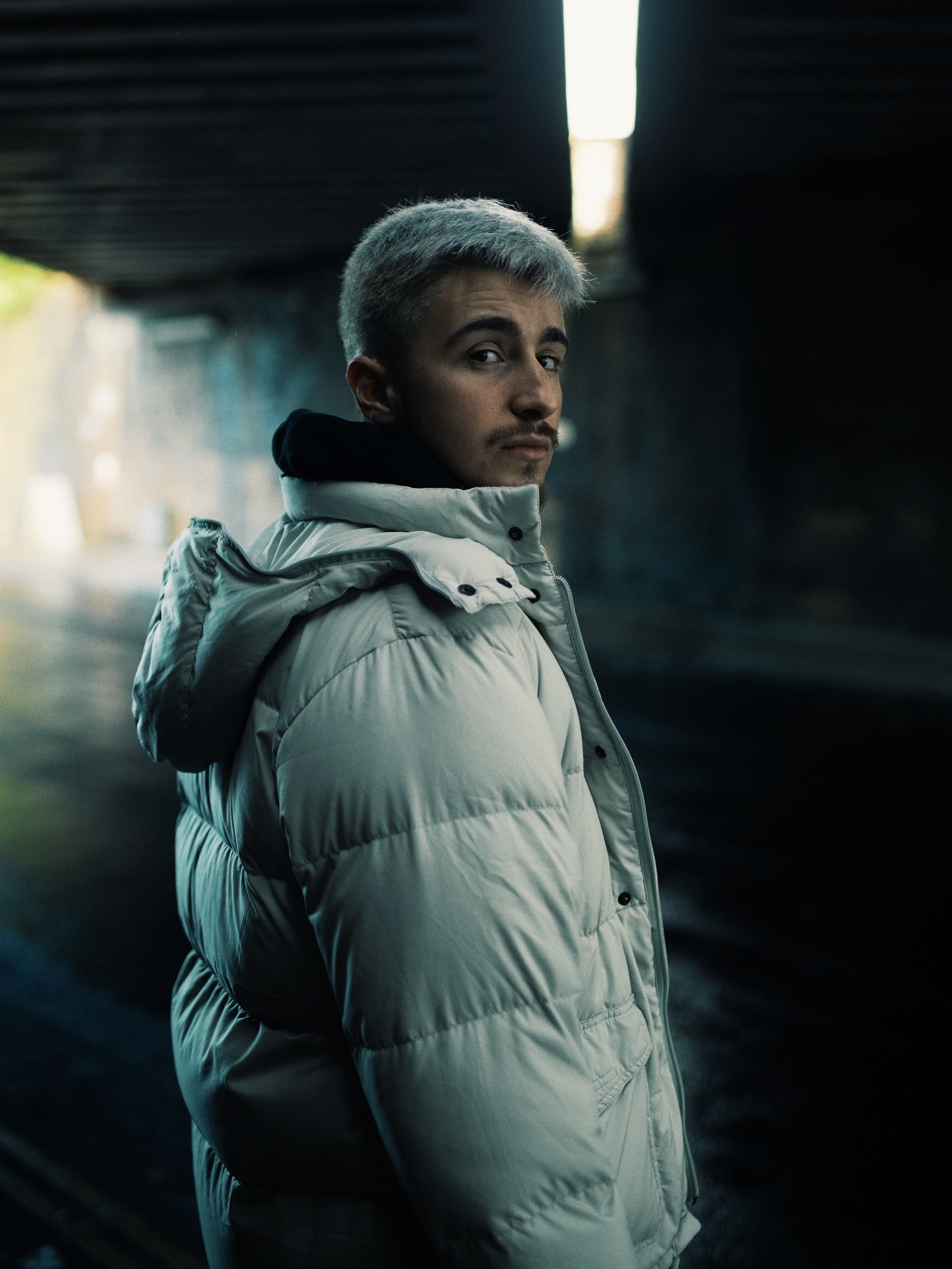 Rushes
Sean Walsh aka Rushes is an Irish singer, songwriter and producer that blends transatlantic styles with soulful vocals and cutting-edge electronic sounds. When you first listen to his sizzling beats you'll be surprised to hear the voice behind the silky vocals hails from Skibbereen, a small town in West Cork.
His tantalizing debut track 'Wild High', a R&B electronic track with a pop edge was influenced by Walsh's love of Pharrell Williams, Kanye West, Frank Ocean and Marvin Gaye. Joe.ie selected 'Wild High' as their Song of the Week and The Irish Times went on to name Rushes as their Artist of the Week alongside his Irish contemporaries Saint Sister and Rusangano Family.
Rewind to 2014, a brief stint studying music production and a support slot for James Arthur at the Cork Opera House, spurred Walsh on to develop his craft. In the same year he connected with Irish production house, Diffusion Lab who also represent Soulé, Jafaris and Flynn on their roster. Working with the music collective has opened up the eyes of the self-taught producer to what's possible as he continues to evolve his sound.
'Liquor' is Rushes' latest single and follows the success of 'Wave', which was well received across Irish radio stations and included in Spotify's New Music Friday playlist and Apple Music Pop playlist, slotting in amongst the mainstream heavyweights.
An alluring blend of electro-RnB, 'Liquor' is infused with dreamy vocals and perfectly polished production. The mellow track blends euphoric melodies and inventive beats with an underlying dark undertone. The result is the epitome of sexy and cool; a finished canvas reflecting Rushes' self-confessed perfectionism and confirming his idiosyncratic talent.
Behind the scenes, the hardworking emerging artist hasworked with the likes of Kodaline, Overhead The Albatross and All Tvvins. Rushes' talent of songwriting, producing and singing are paving the way for Walsh to take centre stage as a performer who will be hitting the festival scene next year. Along with anEP release scheduled for March 2019, it promises to masterfully fuse his influences of R&B, hip-hop, pop and electronic sounds.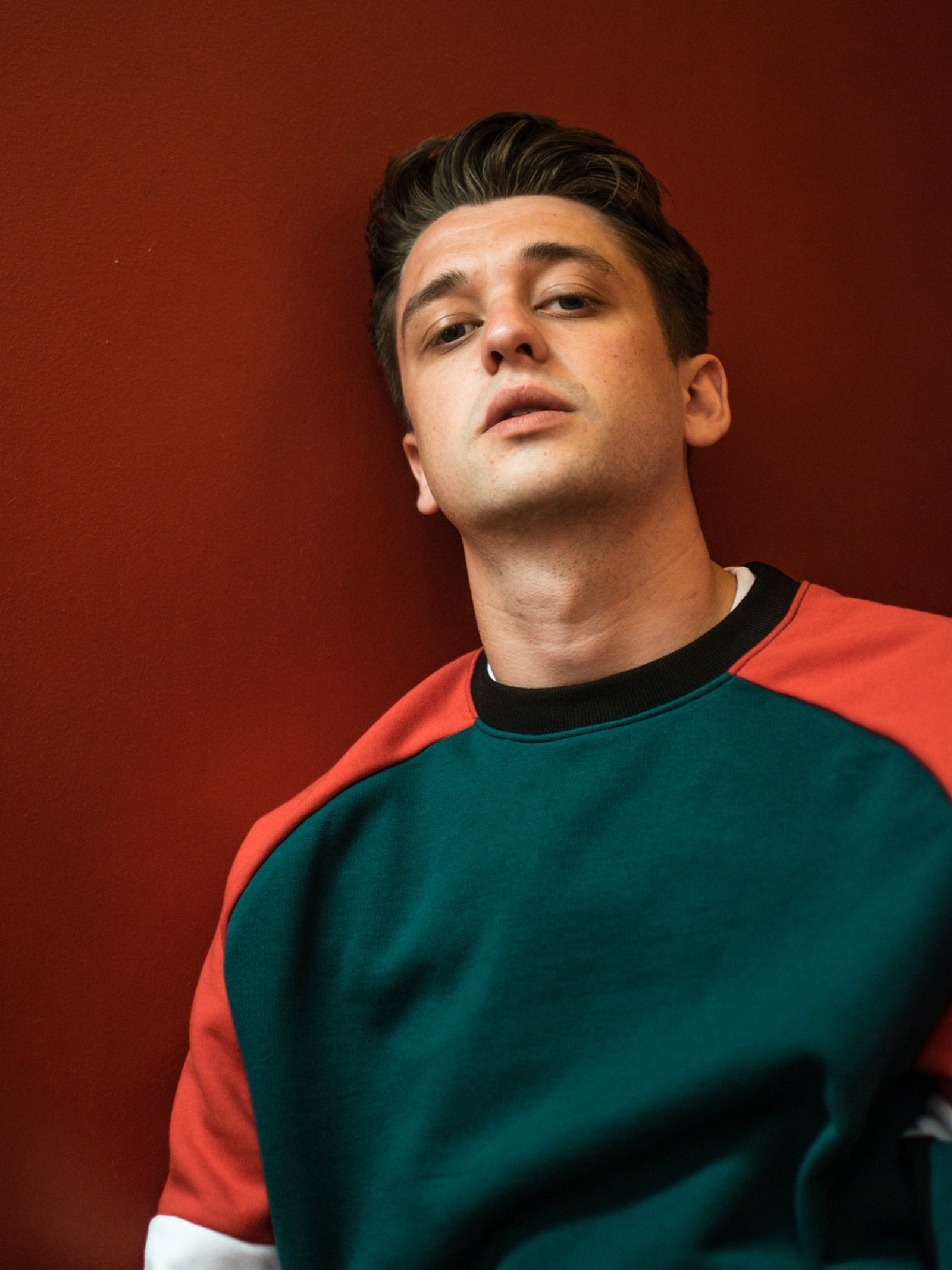 Flynn
Flynn, real name Darren Flynn, was raised in Mullingar, Co. Westmeath but has spent the last number of years plying his trade in the U.K.
His British journey began in Bristol, where Flynn fell in love with 90's hip-hop and R'n'B. He gigged and busked every day for a full three years, sometimes even playing four open mic nights a week, all in order to develop his craft. As his reputation as a talented singer, wordsmith and musician began to turn heads, he moved to London in an attempt to take his music career to the next level and to develop himself not only as an artist but as a writer.The track was first written in a year ago but never quite got the attention it deserved.
Upon joining Diffusion Lab, the team set about writing a second verse, a bridge and adding the depth of instrumentation you hear on the track today.
'Red Light' is a representation of everything Flynn has come to represent. With a combination of his acoustic beginnings and the introduction of smooth, dance-inducing synth, the song stands out thanks to the sing-aloud chorus, made all the better thanks to the strong falsetto vocals provided by Flynn himself. The stylish choral-layering of Flynn's voice lifts the bridge and adds to the track as it reaches its triumphant finish. Flynn's voice throughout is exceptional, especially considering he has never taken vocal lessons. The control which Flynn has when it comes to the higher register of his all-encompassing vocal range is staggering, and the power behind his voice in the songs more subdued moments highlights an artist well capable of altering styles instantaneously.
"When I wrote Red Light I was basically writing a note to myself. The song is about finding the courage to dive into life head on without any hesitations or second thoughts. I remind myself that overthinking will only hold me back and that taking risks is the only way to progress and succeed." Flynn explains.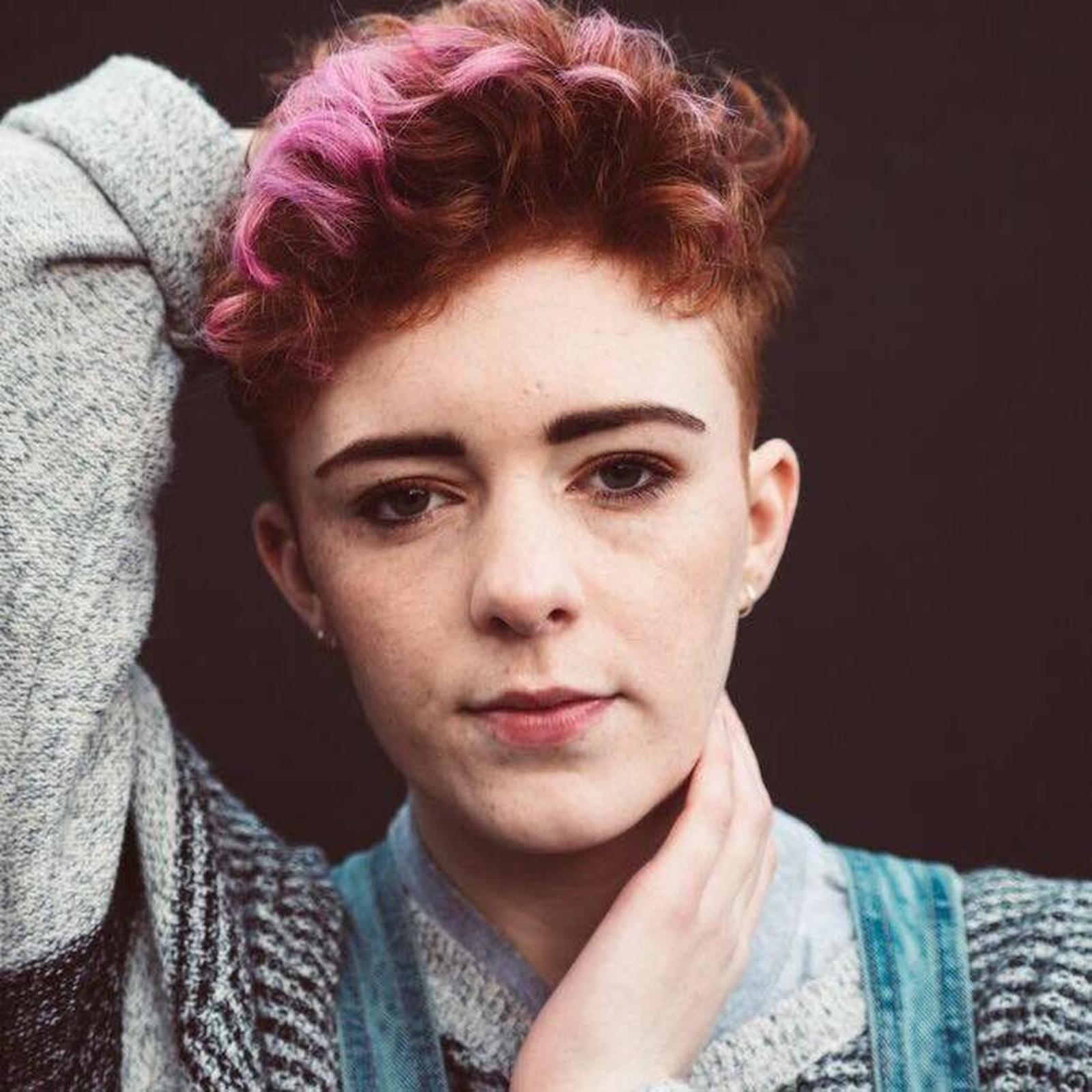 ROE
ROE is a multi-instrumentalist from Derry (Ireland), Roisin Donald. Laying down her unique brand of self-styled "Grumpy Electro-Pop", she has been blazing a trail for young female indie artists across Ireland, UK, Europe and beyond.

Releasing independently through hometown label Fictive Kin Records, and with support from Help Musicians NI, ROE has already performed on the BBC Introducing Stage at Glastonbury, been the voice of a UK wide advertising campaign to promote her hometown of Derry, been chosen as support for Snow Patrols 2019 Arena Tour, winning the 'Oh Yeah Contender Award' for best emerging act at the 2018 Northern Ireland Music Prize and played shows across the globe, from Montreal and Mumbai.

After the success of her previous singles "Hey Thomas" and "Wasted.Patient.Thinking." Roe has had an incredible 2018 with 2019 looking even better…...watch this space!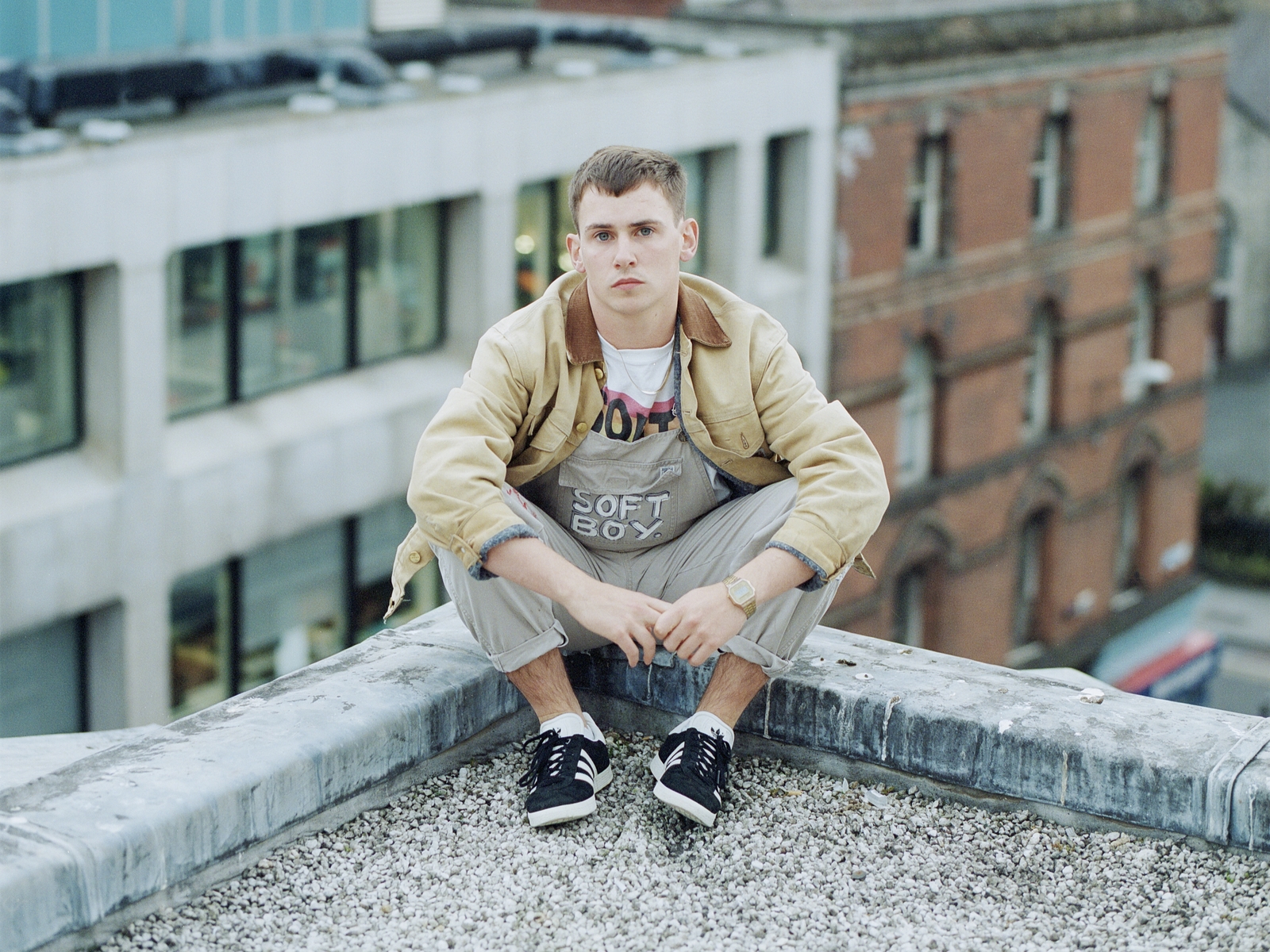 Kojaque
Dublin rapper Kojaque is an artist steadily gaining ground on the Irish and international music scene, thanks to his production style, stunning visuals, and biting lyrics. Co-founder of independent label Soft Boy Records, Kojaque mixes sampling and jazz beats with dynamic, poetic lyrics, showcasing life as a modern Dubliner. An established film-maker and visual artist as well as a musician, Kojaque's multi-media performances and projects are unlike anything else in Irish hip-hop; brutal, honest, and beautiful at once. With a vast range of work produced both independently and with Soft Boy Records, Kojaque's influences range from MF DOOM to Stevie Wonder. Kojaque has worked with notable Irish producers such as JarJarJr, GAPTOOF, and Wastefellow, and his influence on Irish hip-hop is palpable.
Having performed huge festival debuts at Electric Picnic, Longitude Festival and Metropolis Festival in Ireland in 2018, and a fully sold out debut Irish and UK tour which included Dublin Academy 1 and London's Corsica Studios both selling out within a week of on-sale, its no lie that 2019 is going to be a breakthrough year for Kojaque.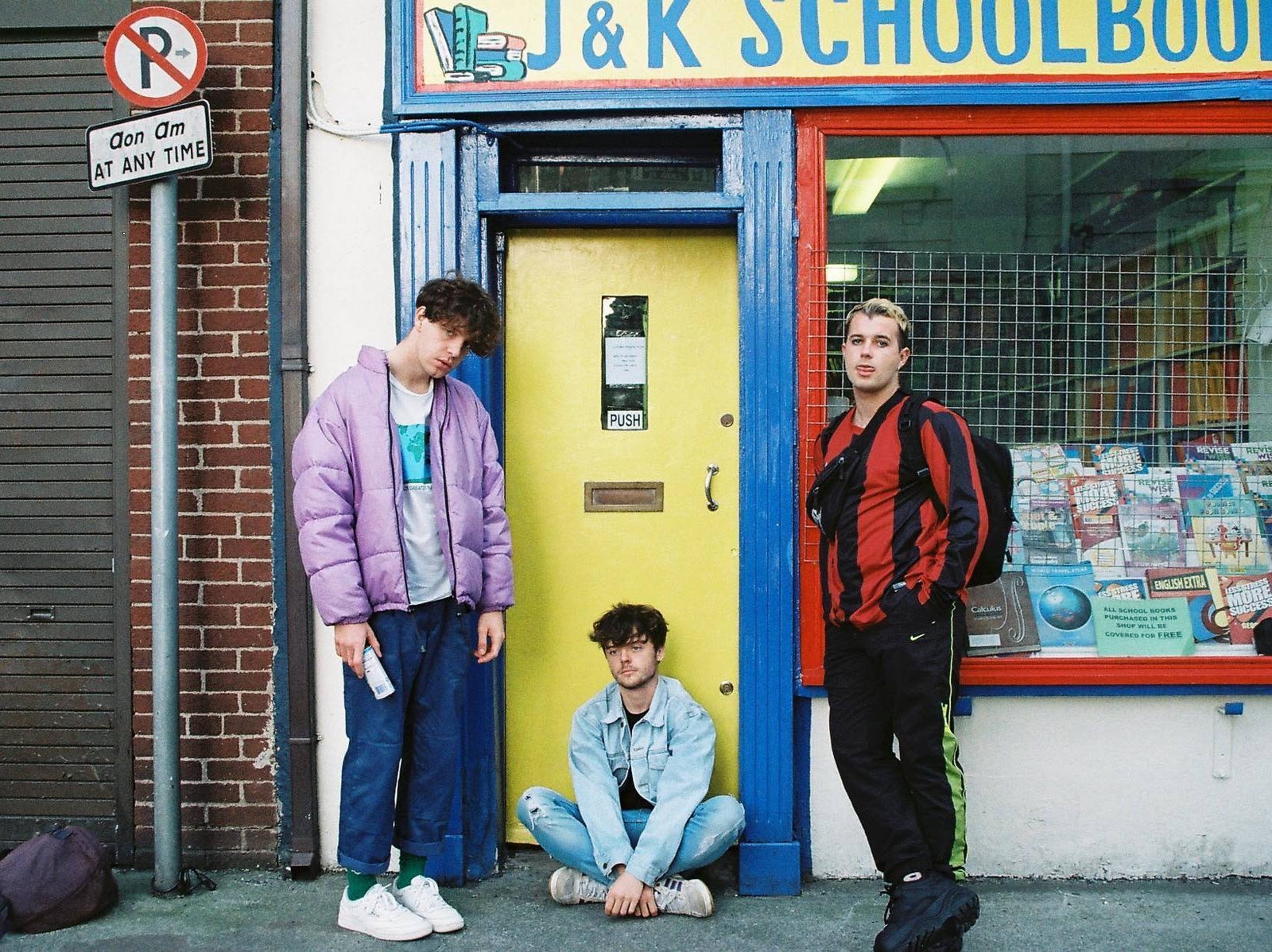 HappyAlone
HappyAlone, a Cork band who's sound has been compared to Massive Attack and DJ Shadow, have exploded on the Irish music scene in 2018; their first single "colours" being championed by Spotify and going to number 1 on the Irish Viral 50. They have since been nominated as Irish Times "New Artist of The Week" in June and went on to win RTE 2FM's Play The Picnic competition in July.
They have played a string of festivals this year including Body&Soul, Townlands Carnival, and Electric Picnic, and Other Voices as well as headline shows in Cork, Limerick, Dublin, Kilkenny and Galway.
They are regularly featured on Dan Hegarty's 'The Alternative' on RTÉ 2FM, and we were The Irish Times Artist of the Week in June of this year and recently supported 'Le Galaxie' in Cyprus Avenue.
HappyAlone launched "Season IV" in September - A collection of audio and video releases across all digital platforms. The first release "WDYW4MM" has been described as "sonically ambitious" and "cinematic", while the second release 'Haunted' "drips off the spoon of gratuity like a thick honey, nice and slow, but full of taste."
Listen out to 2fm in 2019 for exclusive Studio 8 sessions with each Rising act and dates for our 2fm Rising 2019 with SEAT live tour.