The surprise election of Mary Robinson as president in 1990 marked a fundamental shift in the perception of the presidency – and in what citizens expected a president to be and to do.
The requirements to secure a nomination – obtaining the support of at least 20 Oireachtas members or four local authorities – meant that for as long as the two main parties dominated national and local politics, only candidates selected by Fianna Fáil and Fine Gael could get on the ballot paper. For much of its history the Labour Party did not have the required 20 Oireachtas members to nominate a candidate. And while Fine Gael challenged for the office, they never managed to beat the Fianna Fáil candidate, so that up until 1990 we had never had a president who had not been nominated by Fianna Fail.
In 1990, the trend looked set to continue with Fianna Fáil's Brian Lenihan the hot favourite to win the election. Labour's decision to run Mary Robinson - an academic, lawyer and senator whose campaigning work on a succession of liberal issues was considered by many to be a political hindrance – was seen as a brave move. But a major controversy, coupled with some ill-advised comments from the then Fianna Fáil minister Padraig Flynn, sank his campaign. And Mary Robinson, who had run a lengthy and effective ground campaign, was swept into office. The Áras would never be seen as a safe sinecure again.
By the time the people went to the polls in 1997, political strategists had taken the temperature of the electorate and decided we wanted more of the same. Fianna Fáil selected another female constitutional lawyer, Mary McAleese. Fine Gael went for a respected female MEP Mary Banotti. Labour plumped for the Chernobyl Children's Charity founder Adi Roche.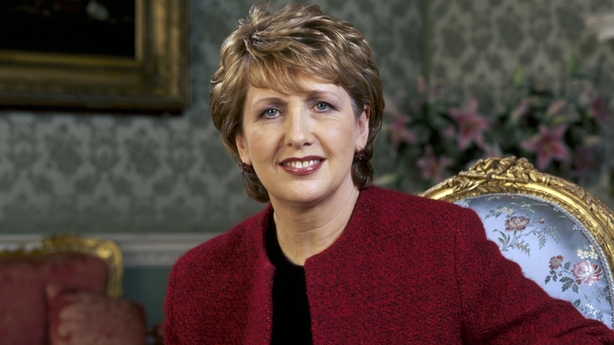 For the first time local authorities were asked to consider nominating candidates. Dana Rosemary Scallon and Derek Nally got the nod.
It was a torrid campaign. Adi Roche also found herself responding to what she believes was a politically-motivated smear campaign. Twenty-one years later she still finds it difficult to talk about what she describes as the 'mental torture' of the experience. Former Labour political strategist Fergus Finlay says he still feels guilty for persuading her to run. 'To this day Adi Roche remains a person of the most intense idealism...and she was made a laughing stock of. And that was unfair.'
Meanwhile, documents held in the Department of Foreign Affairs were leaked and used to suggest that Mary McAleese was sympathetic to the republican cause. She was famously dubbed 'a tribal time bomb'. There were chaotic scenes as tensions with the media boiled over. The attempt to hobble her campaign backfired and she ultimately won the election. But her campaign strategist Martin Mackin remembers it as "an exceptionally difficult and brutish campaign".
After what is generally seen as a successful presidency, can Michael D Higgins be beaten?
There wasn't another presidential election until 2011. This time there were seven candidates, four of whom had been nominated by local authorities. Fianna Fáil did not run a candidate for the first time in its history.
Most now recall the 'Tweetgate' incident that helped derail the campaign of the front runner, Dragon's Den entrepreneur Sean Gallagher. This was when he was asked in a live RTE debate to respond to a tweet purporting to come from a Sinn Féin account when in fact it was not from the party account. His response raised questions about his past association with Fianna Fáil and over the following days his lead slipped away.
But by then almost all the candidates had been left reeling as their personal and professional lives were ruthlessly interrogated by the media over the course of an intensely gruelling campaign. Senator David Norris has since written that the 2011 election campaign was "unparalleled for its viciousness" and that he was subjected to "a homophobic orgy of vilification". Mary Davis never recovered from being dubbed the 'Quango Queen' after it emerged that she had been appointed to numerous state boards by Fianna Fáil. Sinn Féin candidate Martin McGuinness was dogged by questions about his IRA past. Dana Rosemary Scallon had to confront controversial allegations about her family. Gay Mitchell got into hot water over a remark about suicide and faced questions about his position on abortion and same-sex marriage. A prolific vote getter for his party up until then, he limped home with just 6.4% of the vote.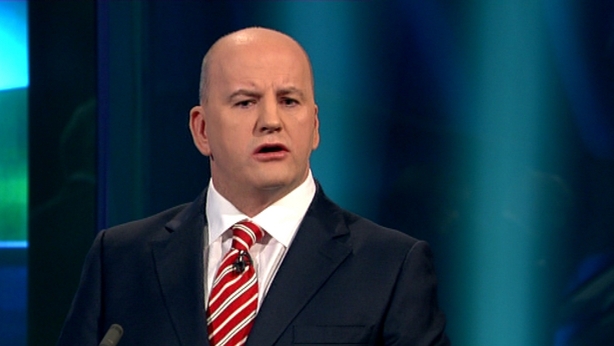 It not hard to see how Martin Mackin, who worked with Mary Davis for that campaign, would come to the view that: "Somewhere along the line Irish presidential elections became the Hunger Games of Irish politics."
So what of this coming election? So far the only candidate nominated – by himself – is the incumbent Michael D Higgins. He has the support of Fianna Fáil, Fine Gael and Labour after the parties decided against fielding candidates of their own. We will shortly learn if he will be joined on the ballot paper by any of the 12 hopefuls who have asked councillors for a nomination. Meanwhile, Sinn Féin will reveal its candidate on September 16.
This will be the first election since Éamon De Valera was unsuccessfully challenged in 1966 to be contested by a sitting president. After what is generally seen as a successful presidency, can Michael D Higgins be beaten? Fergus Finlay believes that it's his to lose. But he warns: "The only thing you can predict about a presidential election is that you can't predict anything...he has to be on high energy for those six weeks, he can't afford a single mistake, he can't afford a single moment of irascibility on television, he can't afford to be caught out. Because suddenly it could begin to slip away and we all know that in presidential elections if momentum stops, it begins to drain.'
Justine McCarthy, author of 'Mary McAleese: The Outsider', has covered every presidential election since 1990. She believes Michael D Higgins is in pole position before the campaign gets underway "but we are a long way from the 26th of October and I think it's going to be an eventful campaign".