As part of the final episode in the series Missing: A Prime Time Rewind, reporter Barry Cummins reflects on the ongoing search for the body of British soldier Robert Nairac.
By the early hours of Sunday, 15th May, 1977 Robert Nairac was dead. The undercover soldier had left Bessbrook Army Barracks in plainclothes the previous night at 9.30pm heading for The Three Steps Inn in Drumintee.
Dressed in jeans and donkey jacket and with his hair long and unkempt as was the style, Robert Nairac was calling himself 'Danny McErlean' from west Belfast. He was armed with his Browning 9mm tucked inside his shoulder holster, hidden beneath his jacket. He drove his Army-issued red Triumph car to Drumintee and radioed back to base at 10 o'clock before heading into the pub. The car was fitted with a special panic button which Robert Nairac would be unable to reach when he was later ambushed in the car park.
Although in real life he had a distinct English accent, the 28-year-old could do a very good west Belfast accent. He had been coached by a Belfast man who had taught a number of undercover British soldiers how to blend in. So that night 'Danny' from Belfast mingled with people. He even got up on stage to sing two rebel songs – 'The Boys of the Old Brigade' and 'The Broad Black Brimmer'. The pub was packed. Saturday night in south Armagh at the height of the Troubles, and a British soldier was alone and striking up conversations with some people who were getting suspicious of the 'city boy'.
When I interviewed his former undercover colleague William Burke for a Prime Time special on the case, William told me his best guess was Robert Nairac may have gone to the Three Steps Inn to meet somebody. Those who were present when Robert Nairac was later shot dead in Co. Louth say he kept his cover story right to the end. He never admitted being an undercover soldier and never gave away the name of anyone he may have been meeting.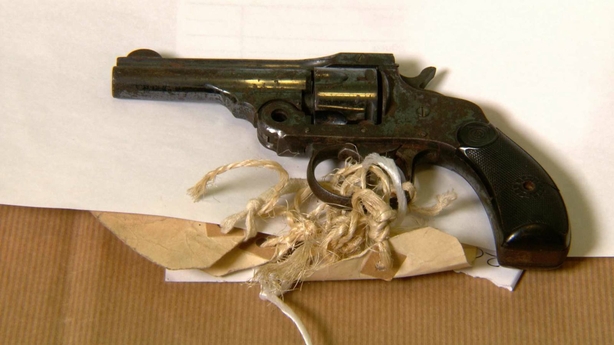 It was in the carpark of the Three Steps Inn that Robert Nairac's cover came undone. As he walked towards his car to head back to base he was attacked by a gang and in the struggle his 9mm Browning pistol fell to the ground.
It would seem that his was the only weapon present in the car park. But with his captors now in control of his gun, Robert Nairac was forced into a vehicle which sped away across the border to Co. Louth.
Not one member of the gang that abducted Robert Nairac was actually in the IRA. They were doubtless a mixture of Republican sympathisers and wannabe paramilitaries. Although the abductors didn't know who this 'Danny' from Belfast actually was, they were naturally suspicious that he was armed. The gang brought their captive to an isolated spot at Flurrybridge near Ravensdale, and some of the gang went looking for an IRA man in Dundalk to ask what to do. The IRA man they found was drinking in a pub and when summoned he headed for Ravensdale, picking up his .32 gun from a 'hide' en route. When I visited the murder scene with Robert Nairac's colleague William Burke, who is now a priest, I was struck by how beautiful a place it is. The river Flurry is fast flowing, the fields are lush, the sound of the busy traffic on the M1 is distant, while birdsong is closer.
The irony of a sign pinned to a tree stating 'Sanctuary, No Shooting' was not lost on myself or Fr. Burke.
William Burke told me he became a priest as a result of what happened to his friend Robert. He didn't leave the British army immediately following the killing, but it played on his mind and eventually Fr. Burke chose the life he now leads. In May 1977 both were undercover British soldiers. Both were in plainclothes, both were 'intelligence officers'. William Burke was undercover in west Belfast, Robert Nairac was undercover in Armagh. "Robert had a love of Ireland," Fr. Burke told me. "He loved Irish culture and history, I'm surprised he didn't learn Gaelic."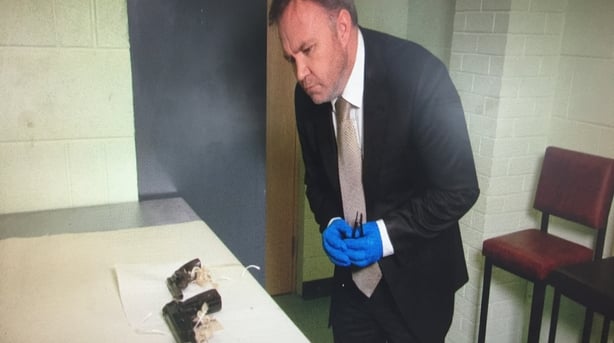 When myself and Prime Time producer Brídóg Ní Bhuachalla began researching the life and death of Captain Robert Nairac we discovered that as a young man he had visited Irish friends in Dublin and Galway. We learned he had become friendly with an Irish family while he was at private school in England. It's a fascinating story. Long before he became a British soldier serving in places as diverse as Northern Ireland and Kenya, Robert Nairac drove his car on the ferry from Britain to Dublin, and brought it over to Galway. He had a love of animals, and was an expert falconer. We unearthed a photograph of a smiling Robert Nairac with one bird taken in Spiddal, Co. Galway in 1969.
Looking at the photo, it's hard to imagine that just eight years after this image was taken his life would end in a field in Co. Louth.
At Flurrybridge, Robert Nairac was kicked, punched and beaten with sticks – firstly by the side of a bridge, and later in a nearby field. He tried to escape, grappling for his gun, but he was hopelessly outnumbered. All the while he insisted he was Danny from Belfast. One of the gang pretended to be a priest, to see if Robert Nairac would tell him the truth, but he didn't fall for it. The IRA man who had come to the scene eventually shot their captive dead.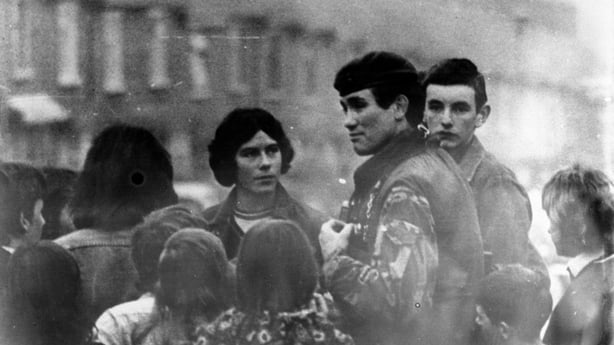 After killing him, the gang could simply have left Robert Nairac's body in the field to be found. The IRA had killed many British soldiers and never tried to hide the fact. But for some reason the local leadership of the IRA decided to hide Robert Nairac's body. The gang who had abducted him from the pub all left the scene and the IRA gunman also left the body where it lay. It appears that senior IRA figures from Armagh and Louth then took the body away. It's possible that they were playing mind games with the British. Now very suspicious that the dead man was indeed an undercover soldier, the IRA may have wanted to pretend he was alive and 'spilling the beans' to unsettle the British and also anyone who Robert Nairac might have been trying to meet.
But once the murder scene was found it was clear that Robert Nairac was dead. The amount of blood found at Flurrybridge indicated the furious struggle the soldier had put up. Clumps of head hair were also found. The discovery of the Browning pistol and shoulder holster along with the IRA gun and a subsequent confession (later disputed by the accused) was enough to see a local IRA man convicted of murder and jailed for life. Five other men were convicted north of the border for lesser offences. It was one of the few cases where people were convicted in relation to a homicide where the body of the victim was still missing.
The man convicted of murder paid a hefty price for drunkenly killing Robert Nairac. He spent 23 years in jail before being released in 2000 as part of the Good Friday Agreement. By then the IRA had acknowledged it was responsible for abducting, killing and secretly burying a number of people during the Troubles. In subsequent years more names would be added to the list as the true horror of what the IRA had done (much of it in the Republic of Ireland) became apparent.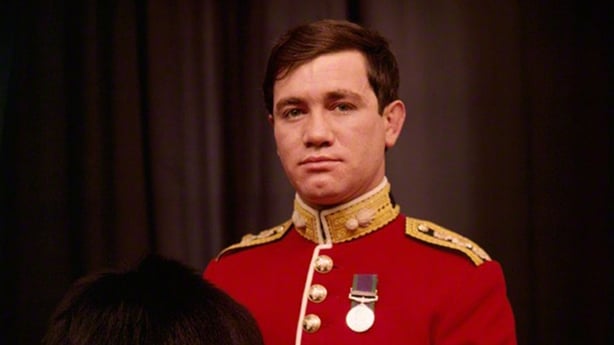 At some stage over the past two decades, the IRA has given information on where it says the bodies of all the other people it 'disappeared' can be found. Some information was accurate, some was inaccurate, but at least in those cases there was some kind of information forthcoming. However, in the case of Robert Nairac there has been nothing. The IRA simply stated in 1999 that there was no information as to where the body was and left it at that.
A story has long been told that the IRA put Robert Nairac's body through a meat-grinder. But the lead investigator with the Independent Commission for the Location of Victims' Remains (ICLVR) says this story is a myth. Having researched the case thoroughly over the past number of years Geoff Knupfer told me Robert Nairac's body can still be found. "We have it on good authority that he was buried, and that he wasn't disposed of in a meat processing plant. We know that he was buried, and we understand his body was then moved from that location and reburied somewhere else, and maybe even reburied yet again."
Geoff Knupfer, knowing there were many rumours about Robert Nairac's alleged involvement with loyalist paramilitaries, decided to investigate Captain Nairac's military history. The culmination of that work was a letter he provided to Prime Time which stated that British military records indicate that at the time of particular atrocities – the Dublin Monaghan bombings in May 1974, and the Miami Showband massacre in July 1975 – Robert Nairac was not on the island of Ireland. Why the British military never released these records before now is a good question, but even after 40 years it required the ICLVR taking the initiative to get even the partial release of military records relating to Robert Nairac. "We've not found one shred of evidence to support what are effectively wild allegations that he was involved in murder and mayhem," Geoff Knupfer told me. "It's sad really, because it's due to this alleged reputation we just don't get any support from people who are probably in a position to help".
The unlocking of some of Robert Nairac's military record is very significant, beyond his own case. Undoubtedly, the British military and British government
have thousands of documents relating to the Troubles. The answers to many questions are held within those files. When I interviewed former IRA member Leo Green I was struck by his family's desire for answers. His brother John Francis was a senior IRA member in Lurgan and was shot dead in Co. Monaghan in January 1975. Leo Green believes his brother was under surveillance by the British and was set up to be murdered. He believes Robert Nairac had some involvement. "When Robert Nairac died he was commended by his superiors and they let be known that Robert Nairac was one of their key operatives in that area. He was on top of, if not in charge of, on top of all the covert operations going on at the time. He was privy to all the intelligence work that was gathered. The 3 or 4 names bandied about in relation to involvement in my brother's death, the accusation is that Robert Nairac handled those agents. I think it is inconceivable that he didn't know."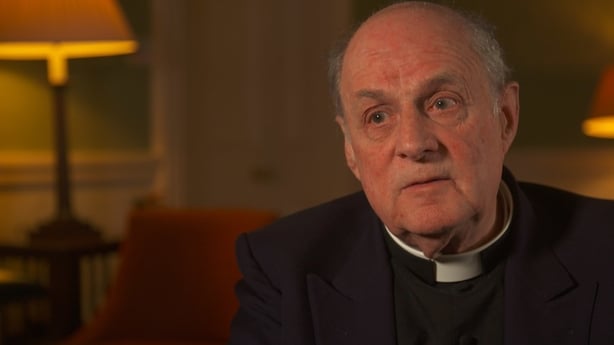 What is accepted by all is that Robert Nairac was in possession of photographs of the body of John Francis Green. The ICLVR has stated it has recently spoken with a retired British soldier who said it was he who gave the photos to Robert Nairac, and that he had in turn been given them by Gardaí in Dundalk.
While the Green family is looking for the truth, Leo Green told me he bore Robert Nairac no acrimony and that anyone with information on where his body lies should bring it forward. "My brother's death was not investigated north or south. We would like some acknowledgement by the British state of their role or not. That's what we are looking for. Although my family have a view that Robert Nairac was involved, there is no feeling of acrimony towards him, no feeling of acrimony towards his family. I have described him as a victim in the same way that my brother was a victim. The Nairac family's entitlement to truth and Robert Nairac's entitlement to a proper burial is up there with all the questions that IRA members families have."
Of a total of seventeen people known to have been 'disappeared' during the Troubles, the bodies of fourteen have been located. The body of Columba McVeigh lies somewhere at Bragan Bog in Co. Monaghan and Joe Lynskey's remains are somewhere in Co. Meath. But still there is no location identified to enable a search for the body of Robert Nairac. Many senior Republicans realise that this issue will never go away until all the three remaining 'Disappeared' bodies are returned. Unless more assistance is given, it is the bodies not yet found which will be a prominent part of the IRA's legacy. There is a terrible irony here that will not go away unless things change. Why is it that an organization that spent its time trying to get British soldiers to leave Ireland is intent on keeping the body of one of them?
Barry Cummins is a reporter with Prime Time. His report on Robert Nairac is availble here