Now entering its third week, Painting The Nation's Big Picture Competition has had a massive response with paintings being sent in from all corners of the country.
But with a few weeks still to go before the overall winner is chosen, Painting The Nation is looking for more of your wonderful entries.
This bit is important: In order to be in with a chance of making it to the competiton final, it's important that your painting meets the technical requirements. All entries must be at least 1MB in size and if possible in landscape format - although this isn't a must. 
When taking a photo of your painting, be sure to include the entire painting and be careful it isn't cropped or that you aren't losing some of the edges.
And don't limit yourself to one entry! If you are having difficulty choosing one of your pieces, send in a few.
In the meantime, enjoy a selection of choice entries to date, with views of Dublin, Tramore, Wicklow and Cork City. And be sure to watch the newest episode of Painting The Nation here.
Hi my name is Keith and I'm a 38 year old self-taught artist from Cork. The name of my painting is "PURE CORK, LIKE". For me, this painting captures the spirit and beauty of Cork City, and I would be honored if it was to be selected.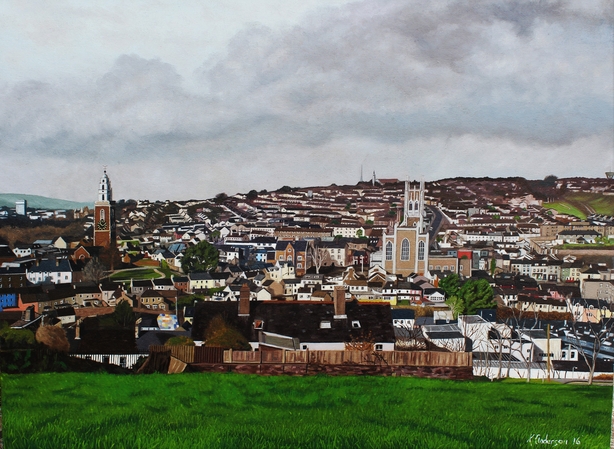 I was in Tramore on Sept 16th this year. It was the full moon and the light was amazing. It was 8.20p.m. I was waiting for the cloud to clear but it covered it over shortly after taking the picture with my iPhone. I was down there visiting my sister who is not well. I live in Sligo. I hope you like my painting. I love your show. Thank you, Céline O'Flynn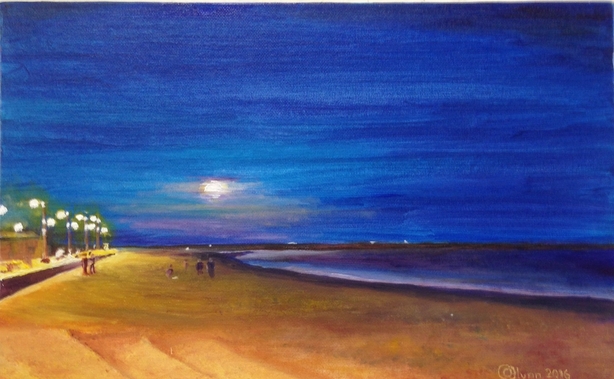 My name is Noella Manley. I am in my late 50s, I started painting 2 years ago and absolutely love it. The painting I have submitted is that of the Derry river in Coolatin Woods outside Tinahely Co Wicklow. My husband grew up here and he and his family have a lot of fond memories of the area. Many a day was spent exploring and climbing trees.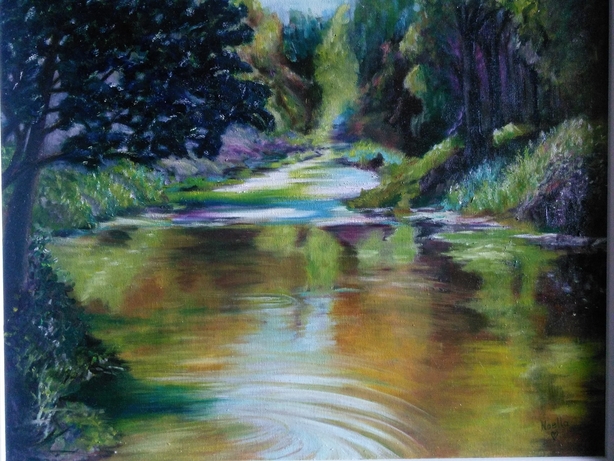 I am a retired merchant navy captain and have taken up painting as a hobby. Kind Regards, John Molloy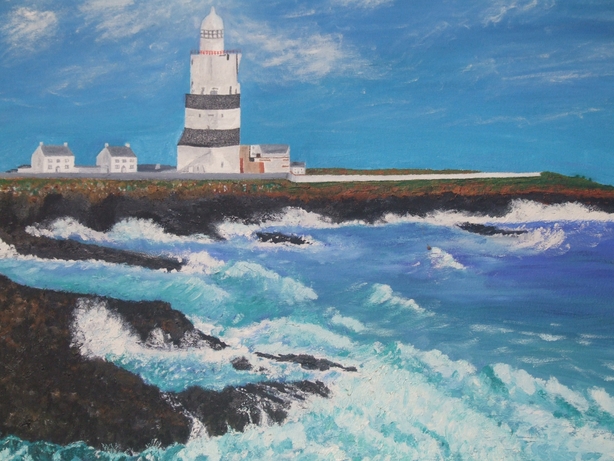 This is a painting of St Stephens Green, done on a trip to Dublin in August 2015. It was a very warm summer's day, the place was full of people and had a great atmosphere so i wanted to capture the moment - Dolores McCarthy, Youghal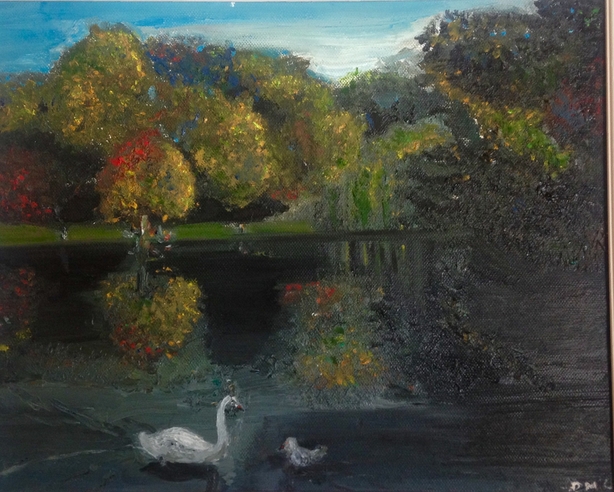 Painting The Nation, RTÉ One, Sunday 2nd October 7.30pm