With his film I'm Roger Casement screening on RTÉ One, acclaimed choreographer Fearghus Ó Conchúir decodes his remarkable year-long Casement Project.
Watch I'm Roger Casement here.
The Casement Project was part of the Arts Council's ART:2016 programme commemorating the Easter Rising and a commission in the 14-18NOW programme that commemorates the First World War. Putting a dance project in the middle of these important centenary commemorations was a way for me to highlight how important dance for understanding how the world works. Dance is an artform that knows about how individual and collective bodies move. We're renowned for being a literate people, good at words. But we've not been so articulate with and about bodies. So I wanted to use The Casement Project and the complicated legacy of Roger Casement as a way to think about what bodies can do, about whose body is allowed to be visible, about who has autonomy over their own bodies and about who is allowed into the collective body.
I've used this Casement legacy, not to tell his story, but to see what new stories we can tell with the resources we've inherited. It was important to me that we could reach lots of people, some familiar with dance, others who wouldn't necessarily feel confident to walk into a theatre to see a dance performance. So I've tried to provide lots of different ways in to the work.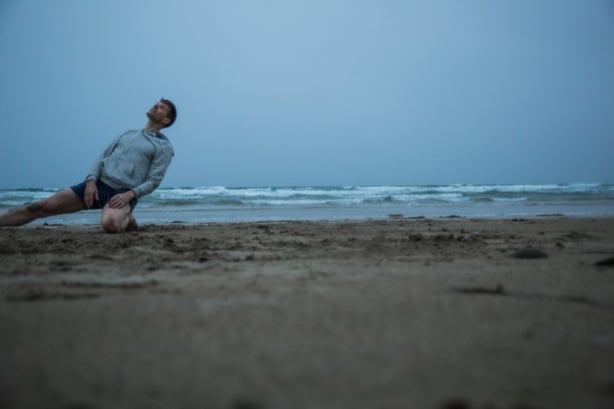 We've held two academic symposia, one in Maynooth University, the other at The British Library, where we brought together artists and academics to reflect on Casement and the politics of the body. We've had Féile Fáilte, a day of dance on Banna Strand where over 2000 people came to see and join in a diversity of bodies welcoming the stranger. We've had workshops with LGBT refugees and asylum seekers in the UK and Ireland. We had a club night in Kilkenny Arts Festival.
A number of things have drawn me to Roger Casement as a resource for imagining a more hospitable national body. Of course, his is a scandalously hospitable body. Though it's been contentious to acknowledge, Casement's body enjoyed sex with other men. His body was constantly mobile. He never had a permanent home, was always in transit. He is also important to me because of how his work in the Congo and in the Amazon connects nationalism to international justice. So he reminds me that we cannot think of a flourishing national body without taking in to account our responsibilities to those who are beyond our national borders. But then he also reminds us that bodies and borders are fluid: born a Protestant, dying a Catholic, British knight, Irish revolutionary, part of the establishment and simultaneously criminal.
I want to make sure that as many people as possible get to experience what dance can teach us about ourselves and the world we live in.
We premiered the stage show Butterflies and Bones in London, and brought it to Belfast and Dublin in October 2016. I'm an associate artist at Project Arts Centre, and we opened PAC's 50th Anniversary season, so bringing the show to Dublin was a kind of coming home for the work.
The final element is a short dance film, I'm Roger Casement, broadcast on RTÉ earlier this week (watch it here). The film was created with the very accomplished TV and film director, Dearbhla Walsh, on what is our third dance film together for RTÉ, our following earlier works Mo mhórchoir féin and Match.
Having the film broadcast on national television and streaming it online is a very important part of the project, because I want to make sure that as many people as possible get to experience what dance can teach us about ourselves and the world we live in. We have so much potential that's yet to be developed and I think it would be a fitting legacy of the 1916 centenary to encourage that process of growth.
For more information on The Casement Project, go to www.thecasementproject.ie