This new collection of 11 short stories by Sean O'Reilly is dark, unsettling and delightfully offbeat, writes Abigail Tuite.
This new collection of eleven short stories by Sean O'Reilly is dark, unsettling and delightfully offbeat. His writing style while flagrant, is somehow familiar - think Brendan Behan meets The Twilight Zone. Be warned though, these stories are occasionally lewd, and sometimes hard to fathom. Persevere, however, and you will be richly rewarded.
One of O'Reilly's stories, The Cavalcade, is a terrifying insight into the wretched lives of a tragically entwined trio. Bernard, a sex addicted taxi driver, soon to be married, pays regular visits for 'services' to a house in the Blessington Basin. Caitlin is the 'posh poignant bitch' who lives there with her 'juvie experiment' of a boyfriend. She has written a novel about a girl in a private mental hospital, and quite quickly we realise that the house he visits is a place of unsound minds. This is not a story for the faint hearted, and it includes graphic descriptions of rape and violence. "The past can become a cage if you let it," Bernard tells us, but the problem is there's no getting away from it - a reoccurring theme in this collection of eye opening stories. Despite the inevitable retribution, this reads like a horror story, and it is chillingly comfortless.
O'Reilly was born in Derry in 1969, and the city provides an atmospheric backdrop in the stories hallion #1 and later hallion #2. hallion#1 is a surprisingly funny story, given the subject matter. Earnestly looking for a babysitter, hallion aka Richard is pushing his son's big red pram 'down the Lecky Road'. He is on his way to Mulhern to get his 'knees done.' However, bazooka-toting Mulhern is off his knee-capping game and things are taking a lot longer than expected.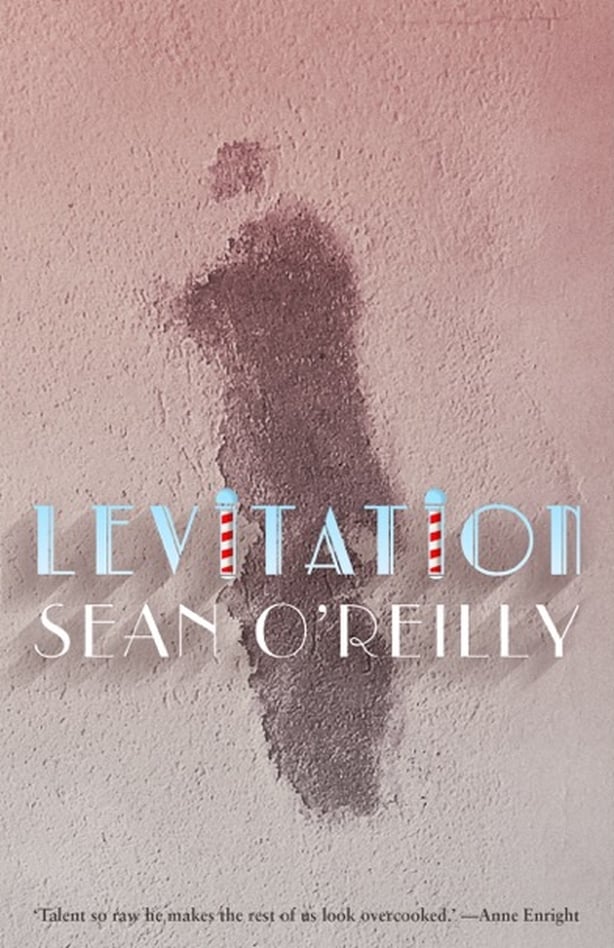 Along the way, we meet a cast of colourful locals like the 'three wee boys', all with apparently broken arms. (Their father is perfecting his plaster of Paris mixture so he can start up a business suing the British State). Richard, or hallion - Northern Slang for ruffian - is full of canny survival tips and we learn, for instance, that you must keep bullets and gun separate. If you're caught with an unloaded gun, 'it's not as bad.' Some of the names in the story are redacted, and it's a simple reminder that in a time of great caution, vigilance must be maintained. Richard's real mission, however, is to be a good father, and this story beautifully explores the sacrifices that entails.
O'Reilly's recurring theme is that nobody is ever free, and that the 'claptrap of responsibility' must be faced. In his story Free Verse, we meet Clyde, 'a poor battered son of a drunken emigrant father.' He is working in a barber shop on Capel Street - the barbers as a trope is ubiquitous in this collection. A surprise visit from Clyde's old flame Georgina reveals a past and an event that he's had 'eight years to ponder.' Georgina is living with the burden now, 'the black widow'. She comes to ask him one last thing, and it is crushing.
These are stories of pain and loss, belonging and forgetting. The book's motley crew are broken people just trying to get by and their wounds are sensitively explored in this immersive, lush collection. A curious and exciting writer, O'Reilly is really something of a revelation, brace yourself.
Abigail Tuite