The RTÉ National Symphony Orchestra and a host of Irish soloists present a summer season of live concert programmes from the stage of the National Concert Hall. Watch above, and download your digital programme here.
Two modern masterpieces to soothe, distract and delight: Arvo Pärt's heart-rending homage to Benjamin Britten, and Max Richter's dazzling re-imagining of Vivaldi with violinst and RTÉ National Symphony Orchestra Leader Fionnuala Hunt as soloist.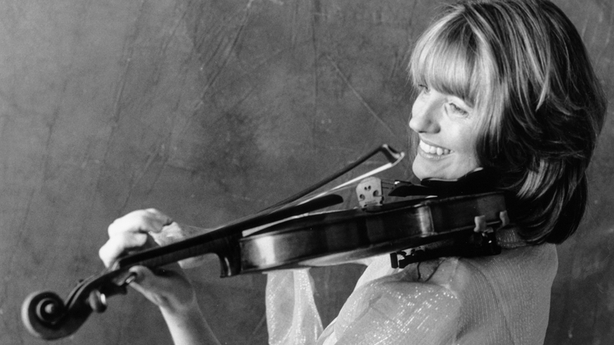 Virtually unknown in the West until the mid-1980s, the serenity, beauty and darkly beguiling balefulness of Arvo Pärt's music saw him hailed as a leading proponent of Holy Minimalism alongside Henryk Górecki and John Tavener. He is now the most widely performed living composer in concert halls around the world.
Composed for string orchestra and tubular bells, Cantus in Memoriam Benjamin Britten begins and ends in silence. Putting his signature tintinnabuli (bell-like) style to profoundly emotional use, it is a heartfelt lament and elegy for the death of a composer for whom Pärt felt a close affinity.
Paying tribute to a giant of Baroque music, Max Richter describes The Four Seasons (Recomposed) – his thrilling reimagining of Vivaldi's perennial popular concerto – as being like 'throwing molecules of the original Vivaldi into a test tube with a bunch of other things, and waiting for an explosion'.
Stripped back to its essentials and re-clothed in Richter's own electronics-accented language, it is Vivaldi as you've never heard him before; a brilliant kaleidoscope of sound and colour that casts much-loved music in a new light while breathing new life into it.
Programme:
Pärt - Cantus in Memoriam Benjamin Britten
Richter - The Four Seasons (Recomposed)
The RTÉ National Symphony Orchestra with conductor David Brophy and soloist Fionnuala Hunt