In this exclusive cinema event we discover how his life and experiences are reflected in his breathtaking concerts.This unique anniversary event will take you on an unbelievable journey around the world to André Rieu's most amazing concert locations, such as Schönbrunn Vienna, Radio City Music Hall New York, Brazil, Mexico, the Coronation Concert in Amsterdam and Australia.
Make sure you bring all of your friends to this one-of-a-kind intimate view of the artist's life, meet his family and tour his home. Special surprise guests will also join the celebration by sharing their birthday messages! Don't miss out!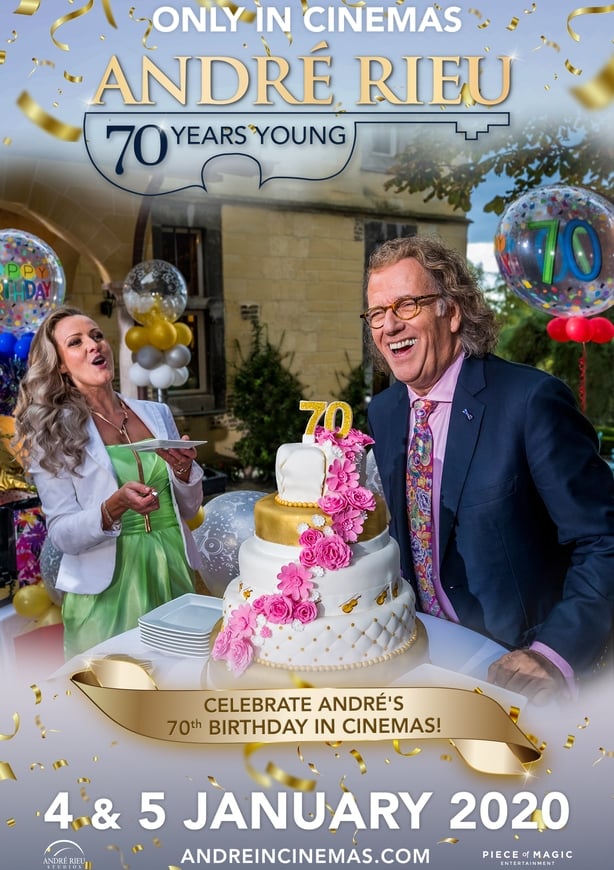 The world-renowned violinist Rieu is the biggest Classical Music artist in the world right now. With over 40 million records sold worldwide and selling over 700,000 tickets each year – not to mention his July Maastricht cinema shows breaking box office records – it's no wonder he has been dubbed 'the maestro of the masses' by the New York Times.
Produced and distributed by Piece Of Magic Entertainment, André Rieu: 70 Years Young - follows the success of his 2019 Maastricht Concert "Shall We Dance?" released in July.
Visit andreincinemas.com for details of your local cinema