Rita Ann reading her essay
The Longest Listen
Essay by Rita Ann Higgins
If we were supposed to talk more than we listen, we would have two tongues and one ear.
Mark Twain
I found the second part of the pandemic harder to circumnavigate. My immediate reaction was, not this again. We've done you. A nursery rhyme ringing in my ears, Go away scary monster go away. A lot of the extreme caution I had earlier was missing. I was no longer side stepping and gushing with politeness when I met the missus and mister on the footpath. I was staying on the path but where was I going, only walking a crooked mile to a town called empty.
As the whole thing is happening again, I need to do something to stop me thinking of the what-ifs. What if the sky falls? What if that truck! what if that bus! the closing in anxiety was on the move, it was nuanced and negative.
I said to myself perhaps this is the right time to listen to the bible from beginning to end. This is going to be a long listen. The longest listen. A pay attention-listen but not an in-depth analysis! I decided on the King James Bible read by Christopher Glynn on Audible. It was purported to be a good translation. It was over eighty hours of listening and it took me about three months to listen to it in its entirety. Two hours here, three hours there.
I wondered how well I'll listen. When we don't want to hear what we're listening too we listen differently. I have no idea if I am an affective listener or not. Attentive listening can bring down your blood pressure. Bats have bad eyesight, but they hear well. Owls hear well. Elephants have great hearing. So do horses, dolphins and dogs. Rats and pigeons could hear a flea fart.
If I could just get the first five books done, I'd be out the gap. But it's not a race and I do want to remember something of the experience. So, in the second semester in the year of Covid, I started to listen. To Genesis, to Exodus, to Leviticus, to Numbers, to Deuteronomy, to Joshua. God was often angry. What a person owned was mentioned. How many oxen, how many Concubines? At times the spoils were paid in solid gold or precious stones.
Begat, begat, begat. Son of, son of, son. Smote, smote, smote. My father chastised you with whips I'll chastise you with scorpions. Second Chronicles C.10. The old testament had many horrors. The violence, the misogyny, those harlot words were everywhere. Whoredom and harlots and Jessabelle's punish them at every turn.
To Judges to Ruth to Samuel to Kings to Chronicles to Ezra to Jerimiah, to Lamentations to Ezekiel. The whoredoms of the well-favored harlots- Nathum. To Habakkuk.
And if you get smart with God and ask him why was he so mean to Job, he'll say, 'Where were you when I made the Heavens and the Earth, the crocodile and the whale. I made them as I made you, get in.' The cruelties of the Old Testament are incomprehensible. The ill treatment of children. To Isaiah.
I am the Lord thy God and I am jealous. Deuteronomy 5.
To Apocrypha, to Esdras, to Tobit to Judith.
As for Jonah, banging around for three days in the belly of a whale. Head butting the whale's ribs. The ribs of a whale.
The long listen went on, to an easier listen, to Matthew, to Mark, to Luke, to John, to Acts of the Apostles, to Corinthians. The only other three-day event took place donkey's years later when the rock was rolled back.
To Timothy, to Titum to Titus. When I finished the longest listen, I realised what I recalled most about what I listened to over the past months was what I learned at primary school.
Doing the stations with my mother, we adore thee O Christ we bless thee. The stations of the cross provoked deep sadness in her and terrified me. The thorns on his head, the blood streaming down his face, my heart was breaking for him. Veronica wipes the face of Jesus.
The Beatitudes by heart, the gospels and the parables represented a still time, a time for listening as a child in school. I liked too 'The Sermon on the Mount' some of the proverbs. The fool got an awful hard time, nuggets of wisdom were there a plenty and stayed with me; Better a dry crust in piece than a houseful of feasting with strife. I'm still listening, my righteous antenna percolating. I try to let it sleep while I listen. It's difficult. When we sleep, we can listen again in a different way to the things that side-step and crisscross into that gap we fall into, that cleft we know so little about, the lacuna, also known as core, as psyche, as pneuma, as anima, as pith, or even soul.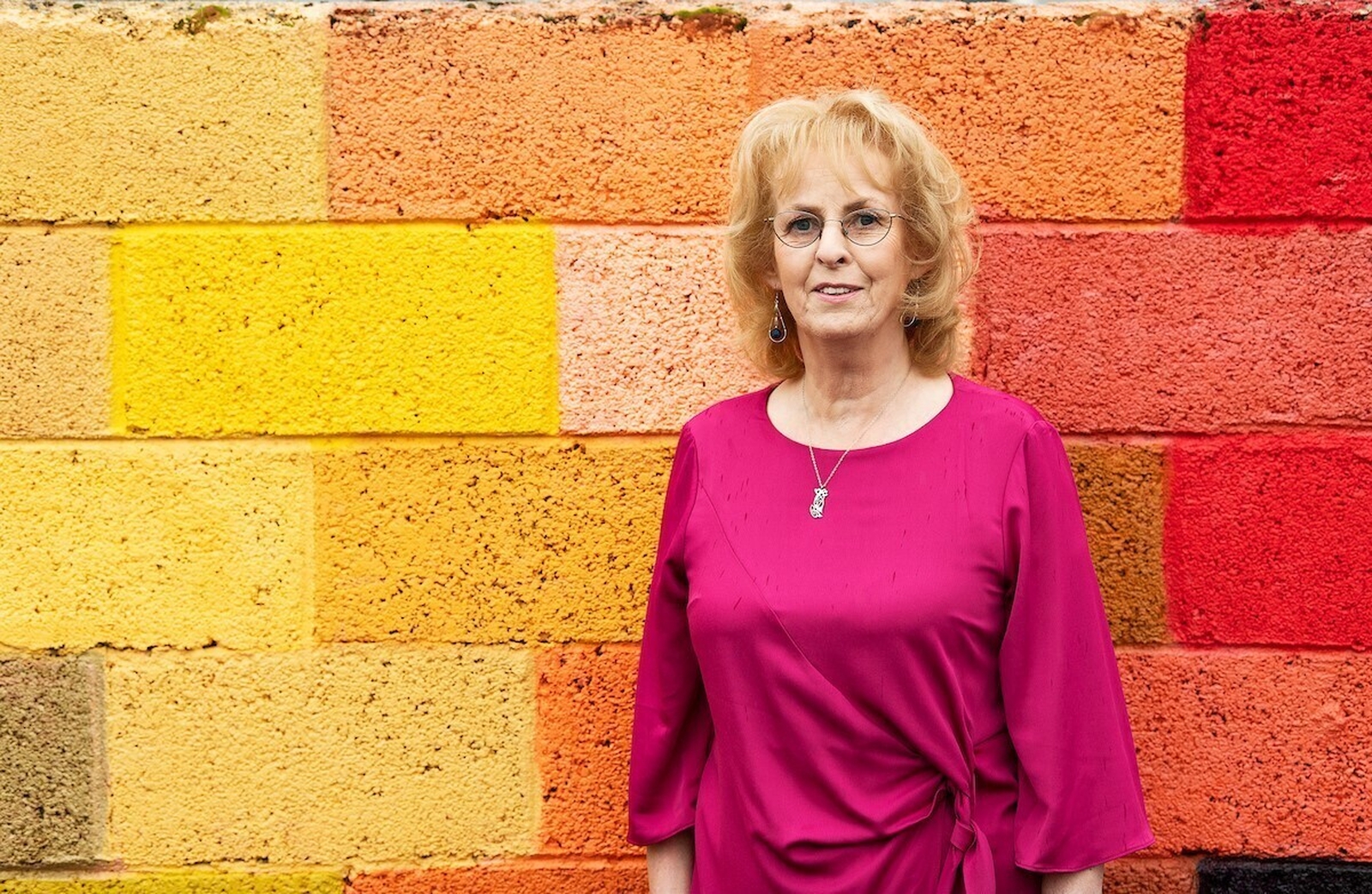 What inspired Rita Ann
I found the second part of the pandemic harder to come to terms with. During the first lockdown I had been writing pandemic poems and having them broadcast regularly. That took my energy and focus. Soon all these poems would form a new collection. Once you close a door you can breathe a sigh of relief but you are not shutting down the main system and soon enough you will hunger for the next project. The next project has the potential to keep you on the fly. In the first wave we had sunshine and light. That all mattered to the mood.
Then we had a second wave and time seemed harder to trace. What day is it, what month is it? I could no longer harness the enthusiasm required for keeping it all together. I needed something, something different.
It seemed the perfect time for me to listen to the bible. That will keep me engaged and I also might learn something. I like Audible for the massive books that I might never have time to read. I have for a long time wanted to read the bible in its entirety but now listening to it would be just as good and I could do other things while I was listening - like driving or walking at the beach. It was a daunting experience but not one I regret; it was the longest listen. I made time and time paid off.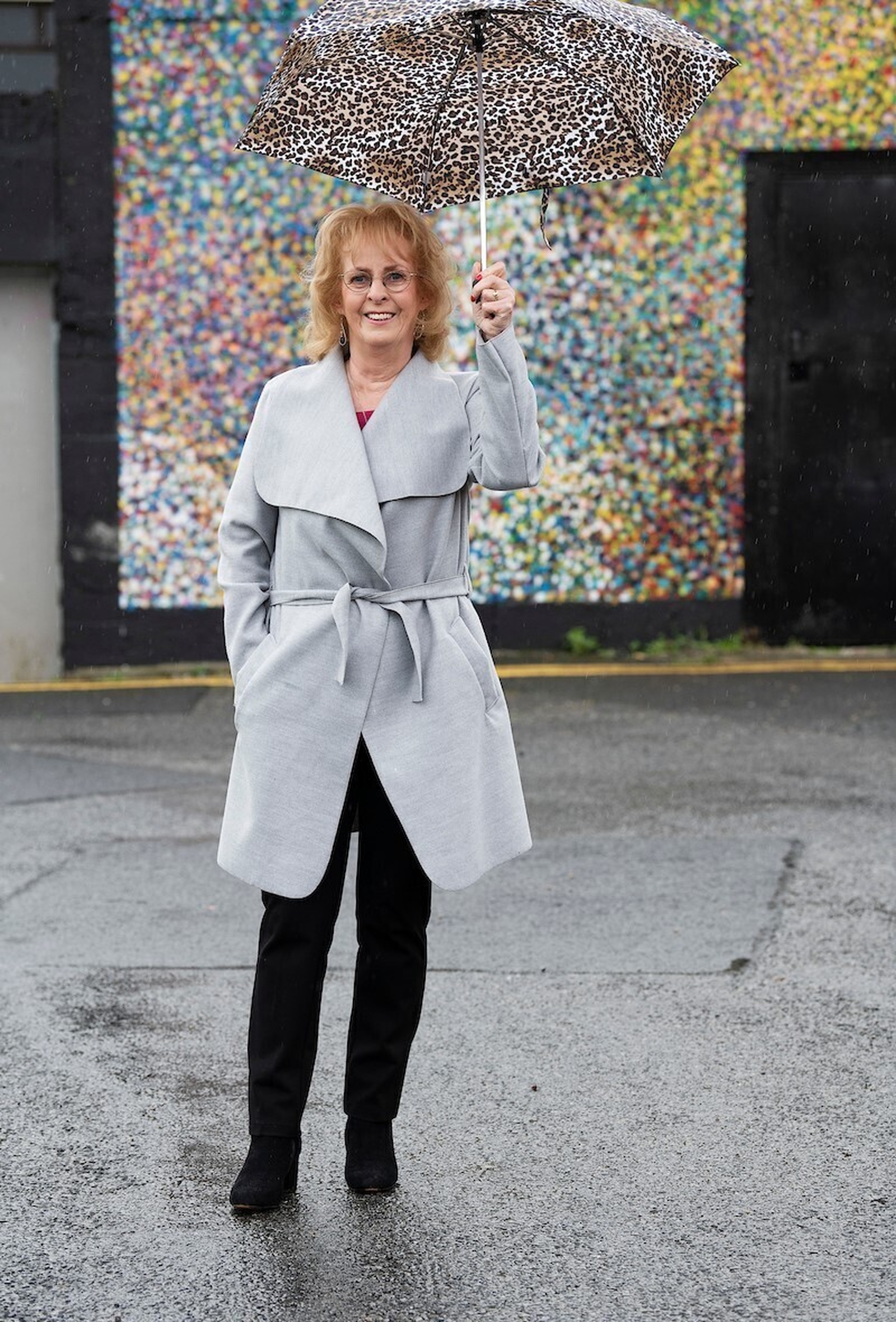 Rita Ann Higgins was born in 1955 in Galway, Ireland, where she still lives. Her first five poetry collections were published by Salmon: Goddess on the Mervue Bus (1986); Witch in the Bushes (1988); Goddess and Witch (1990); Philomena's Revenge (1992); and Higher Purchase (1996), as well as a memoir Hurting God (2010). Bloodaxe Books published her next five collections: Sunny Side Plucked (1996); An Awful Racket (2001); Throw in the Vowels: New & Selected Poems in May 2005 to mark her 50th birthday; Ireland is Changing Mother (2011), and Tongulish (2016). Her plays include: Face Licker Come Home (Salmon, 1991); God of the Hatch Man (1992), Colie Lally Doesn't Live in a Bucket (1993); and Down All the Roundabouts (1999). In 2004, she wrote a screenplay entitled The Big Break. In 2008 she wrote a play, The Empty Frame, inspired by Hanna Greally, and in 2008 a play for radio, The Plastic Bag. She has edited: Out the Clara Road: The Offaly Anthology (1999); and Word and Image: a collection of poems from Sunderland Women's Centre and Washington Bridge Centre (2000). She co-edited FIZZ: Poetry of resistance and challenge, an anthology written by young people (2004). She was Galway County's Writer-in-Residence in 1987, Writer-in-Residence at the National University of Ireland, Galway, in 1994–95, and Writer-in-Residence for Offaly County Council in 1998–99. She was Green Honors Professor at Texas Christian University in October 2000. She won the Peadar O'Donnell Award in 1989 and has received several Arts Council of Ireland bursaries. Her collection Sunny Side Plucked was a Poetry Book Society Recommendation. She was made an honorary fellow at Hong Kong Baptist University in November 2006. She is a member of Aosdána. Our Killer City, a book of essays with poems, appeared from Salmon in 2019. In 2018, she wrote Straois/The Smirk, an Irish-language screenplay. In 2020, during the Covid-19 crisis, Rita Ann became the People's Pandemic Poet Laureate for The Brendan O'Connor Show on RTE Radio 1.