Mothaím uaim Mothú
Manchán Magan
The Irish word Mothaím means I feel or I touch.

It also means I feel the loss of, or I miss. Mothaím uaim rud.
Mothaím uaim mothú – I feel ….the loss…. of Touch.
Mothaím uaim mothú
Mothaím uaim mothú.
But, not only does mothaím mean 'I feel', it also means "I become conscious of" or "I awake."
Mothaím mothú – I become conscious of touch.
Mothaím mothú – I become aware, hyper aware, of not having touch.
Mothaím uaim mothú.
I haven't touched the autumn-leaf-like skin of my great friend, 93-year-old Ultan Heron, in 6 months now, nor my mother's still soft skin, aged 81, nor my nieces or nephews, or brothers or sister.
Mothaím – I become conscious of. Mothú - touch
Mothaím uaim– I feel the loss of….. Mothú - Touch.
Yet, the older and truer meaning of Mothaím is "I bewitch" or "I practise magic on."
Maybe because long ago it was believed that to feel something or becoming conscious of it could help manifest it…. That's what a poet could do: summon something into this reality by thinking of it and then announcing it. Luring it into being.
Mothaím being "I bewitch" or "I practise magic on" makes more sense when you think that thought is the foundation of all reality, much the same way as it still is in Buddhism today, or in the creative visualisation practices of New Age mantras – whereby if you feel peace in the world, or an end of COVID, strongly enough you can bewitch the planet into manifesting it.
Mothaím mothú – I practise magic on touch. I summon it into being… by sheer yearning.
Anyway…(which in Irish is) Pé scéal é, ach go háirithe…

Aonta means single. From the word a hAon – one. It also means united. Aonta. And also, it means untouched. Aonta.
Aonta – being united is a good thing. Even Aonta being single can be a good thing.
But Aonta –untouched… well…
Maybe, it's better than the opposite, bachaireacht, constant touching.
Bachaireacht, also means being kicked, or drunkenness.
You know what the cure for Bachaireacht is? (Bachaireacht, as in, constant touching. Not bachaireacht, drunkenness. Though, it also works for bachaireacht, being kicked.)
The cure for constant touching – if we ever get back to that place again - is bóbó!
Bóbó means hands off! Don't touch me!
Bóbó.
Except, don't Bóbó. Please don't bóbó. Mothaigh mé. Touch me.
A farmer by merely touching the flank of a bó, a cow, can get her to stand in the perfect position for milking. Deasaigh he'd say in Connemara – which means "set yourself up nicely". Deasaigh.
While in Kerry, he's more likely to say ceartaigh – correct yourself.
And most times the cow does, although occasionally the bó will just stare back with a weary look in its eye that says Bóbó. Don't touch me.
The word for the actual act of touching, of bringing the indentations of my fingertips in contact with the skin of another person in a handshake, or a pat on the back, or – (sigh) - a hug is tadhall in Irish.
Tadhall – the act of touching; the sense of touch.
An bheatha tadhaill, means the life on earth; with beatha being life - as in Uisce Beatha. And Tadhaill being touch.
So the phrase actually defines life on earth, as the life of touch, the life of physical contact. An bheatha Tadhaill.
What has been taken from us these last months is pretty elemental.
And, what happens when we don't have touch? Well, it can't really be an bheatha tadhaill anymore. It's an bheatha dhíscair – the life of no touch, or disconnection.
An Bheatha Coimhthís – the life of estrangement and alienation.
The best word to describe this sense of alienation and loss that we're experiencing is iarmhaireacht, the loneliness you feel at cockcrow, when you are the only person awake and you experience that existential pang of disconnection, of not belonging. The sense of a vacuum or absence.
Another word that conveys absence is díláthair It refers specifically to the absence felt when something or somewhere has been depopulated or abandoned by other human beings.
Mothaím pian na díláithreach. I feel the pain of abandonment or non-attendance. …
Mothaím easpa tadhlachais. I feel the absence of the sensation of touching or feeling.
Mothaím easpa cuimilte. I feel the absence of stroking.
Mothaím easpa glacaireachta I feel the absence of touching, or handling
Mothaím easpa méaracht. I feel the absence of gentle finger touching.
Mothaím easpa láimhseála - the absence of hand touch, or grappling.
Easpa magarta – the absence of pawing.
Easpa fo-bhualadh – the absence of gently striking or touching.
Mothaím uaim mothú – I feel ….the loss…. of Touch.
Mothaím uaim mothú.
But it's okay, because there will come a time again for barrógaí, for hugs. For loads of long barrógaí.
Babhta breá barrógaí – a great, big bout of embracing.
Dreas deas deocadh – a nice, spell of smothering caresses
Cleacta Ceart caidrimh – a proper practise of healing touch.
Aga álainn cuaichíní – a lovely spell of baby hugs.
It's all ahead of us. And, so it's okay.
Beidh gach rud go breá.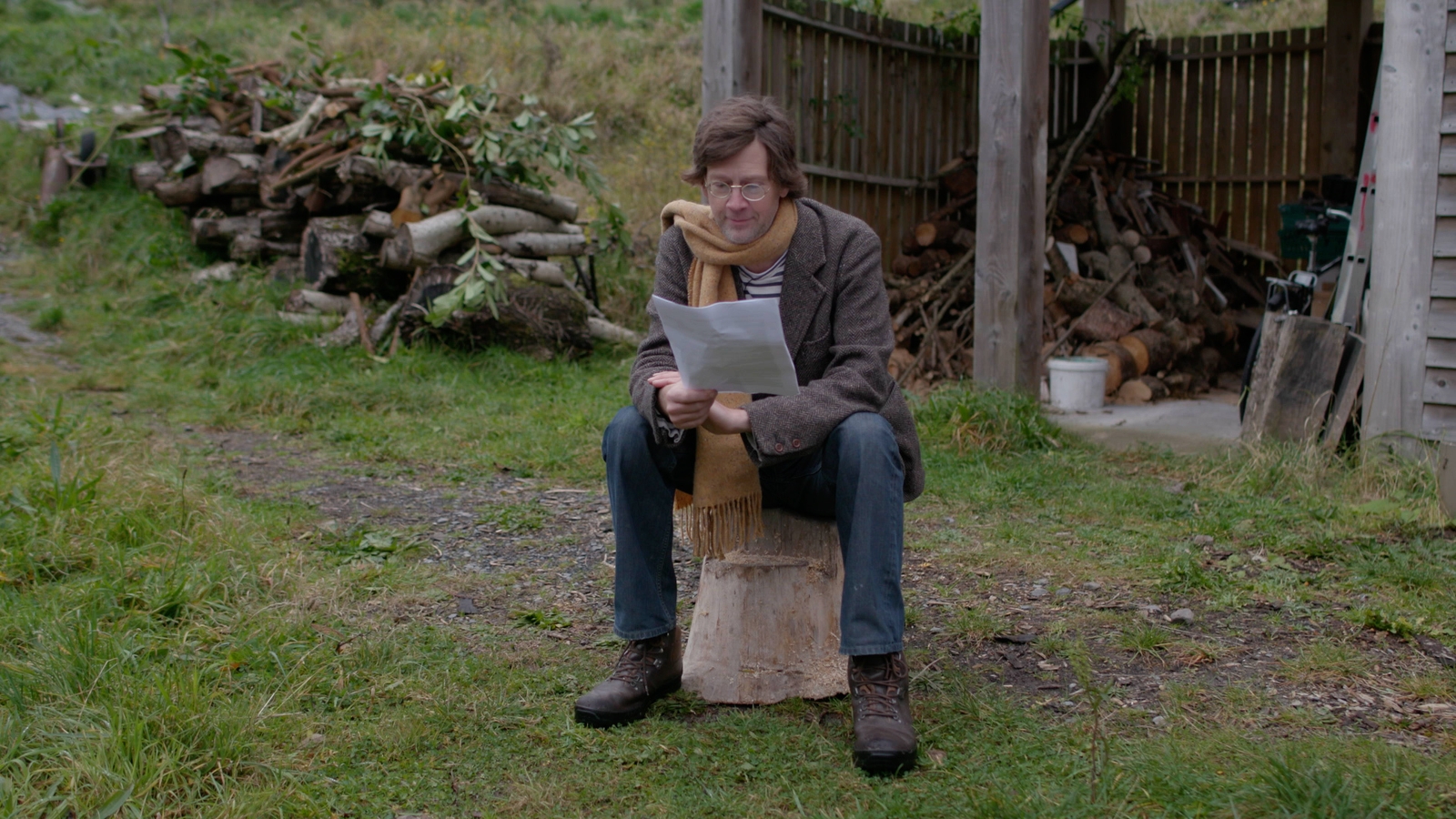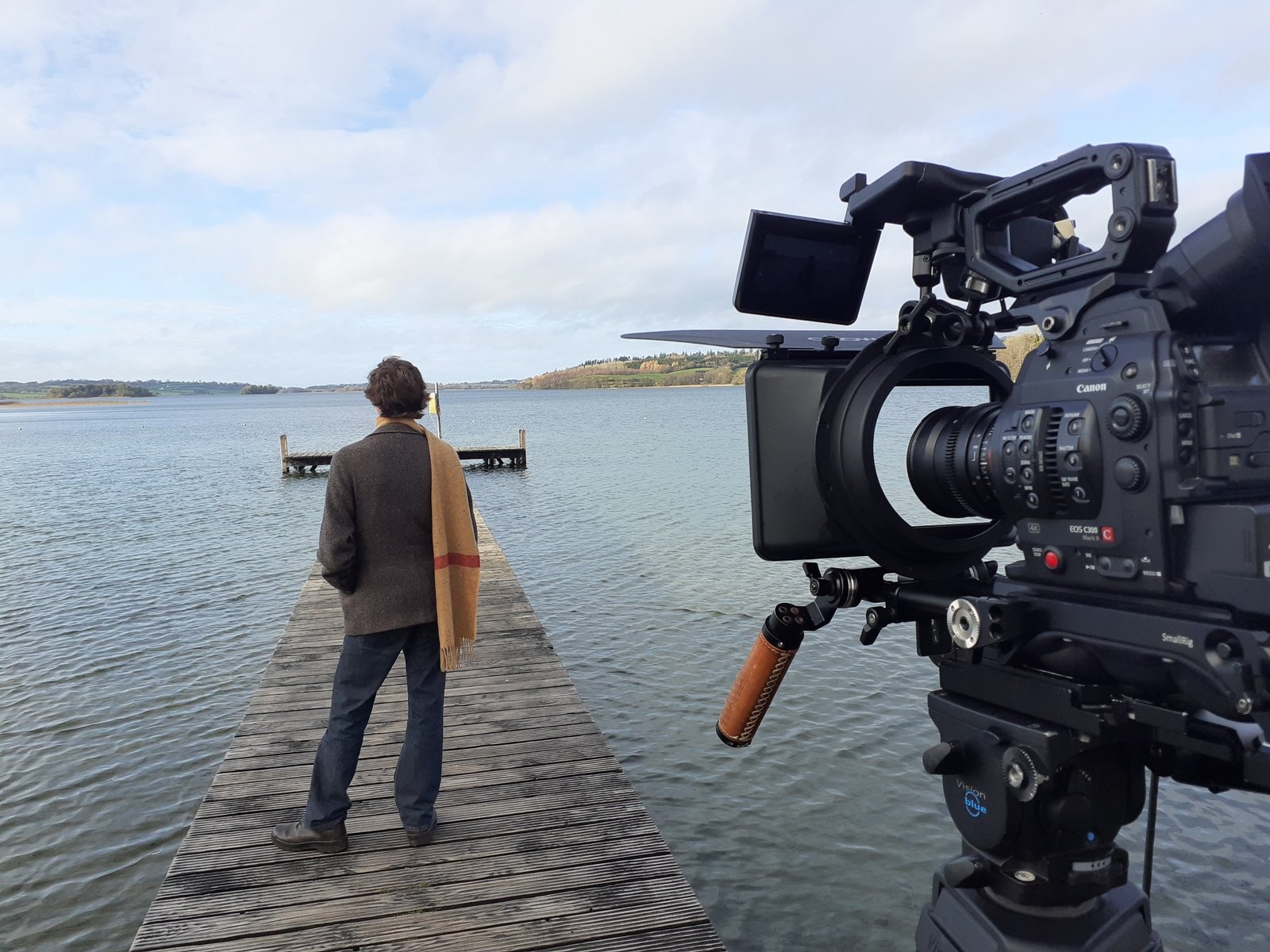 Inspiration
We Irish came slow to hugging. It wasn't long ago that embracing was strictly the domain of lovers and children. And so, it seems especially cruel that now that we've  finally learnt to 'embrace' embracing that we're being denied it. Denied not only the ability to hug, but even to touch those closest to us who are not within our bubble... As with so many things, Irish offers a fresh prism on touch. Makes us question and revaluate the very nature of it. That's what I wanted to explore in this bilingual piece, Mothaím uaim mothú.
We need your consent to load this rte-player contentWe use rte-player to manage extra content that can set cookies on your device and collect data about your activity. Please review their details and accept them to load the content.Manage Preferences
Manchán Magan has written books on his travels in Africa, India and South America and two novels. He writes regularly for The Irish Times, presents The Almanac of Ireland on RTÉ Radio 1 and reports on travel for various radio programmes. He has presented dozens of documentaries on issues of world culture for TG4, RTÉ  & Travel Channel. His book Thirty-two Words For Field  explores the insights the Irish language offers into the landscape, psyche and heritage of Ireland. www.manchan.com