Necessary Journeys
I've owned a Tarot pack since I was 14, but I've long lost the guidebook and have to look up the minor arcana cards when I read. The major arcana – Sun, Moon, Star and, of course, Death – are easier to remember. I read my cards when I'm bored and depressed, although rarely when I am content. I did a lot of Tarot during lockdown because I was lonely. In loneliness I became like a cold priestess laying out guidance spread after guidance spread – forgetting at once what the cards had said – and shuffling the pack first thing in search of a reason to get out of bed. This tended to result in random money advice or specific grades of defeat, like opening the Bible in anguish to hit on a verse about not mixing pelts or bringing in the wrong sheaves.
A card pulled often, as you might expect, was the Hanged Man; the card of morally neutral pause, of indeterminate duration. In my deck, the hanged man wears a smile. I also frequently drew the Three of Swords – a terrible card, a card of heartbreak, nothing more. In the best-known Tarot deck, the 1909 Rider-Waite, the Three of Swords is a heart pierced by swords, but my Three of Swords shows twisty-hilted weapons crossing only themselves and decorated, in the space between blades, with corn-on-the-cobs. To go from a heart impaled to corn-on-the-cob is a leap and implies my deck is optimistic about the fruits of suffering.
As a teenager, Tarot was something we did at sleepovers, but the theme of divination surfaced again with specificity in adulthood when I was trying to write something about Louis le Brocquy's Morrigan, carrion crow and goddess of the battlefield, as a Rorschach stain. In lockdown I dreamt, among other things, of vultures – death-eaters or birds that digest rotten things – as figures of disgust and, later, resilience. We had a teacher who read us bits of the Táin when we were too young to understand. Like Irish itself, it was other but always nearby.
The Death card in Tarot doesn't mean death but change, and I was always delighted to see it. It seemed to signal an end to a day-to-day life of scolds and prohibitions.
Is there a blander catastrophe than one transmitted by breathing? As public worry evolved from death to taxes, things grew primmer – there was a 'tighten our belts' moment coming and a Zoom reading I paid for as a treat said "make conservative decisions". This is easy to do when all avenues for recklessness are cordoned off. There was nothing to do to relax except walk.
In Phoenix Park I walked with a friend from Parkgate Street to Ashtown Castle. I realised I was following the precise track I'd followed once before, years ago, at the height of a vivid disaster in my life: here were the same looping trail and particular trees. Trees in a city susurrate self-consciously. They are carrying a lot of weight. Back at home, I went through an old bag of paperwork – I thought of effecting a cleansing, I thought of all the weight I'd been carrying since that disaster, its cello resonances – and opened a notebook and found a guidance spread mapped practically by the hand of three years ago. This came after pages of research plans that became gradually more heated and dissolved into flight paths, into Western Union transfers, into financial projections scrubbed and dug out with a pen in despair; then, I imagine, a stunned silence and then the guidance spread. No record remains of the reading itself.
A scrap of the notebook talks about a tree – about trying to describe the scar tissue on a particular tree – and the hand of three years ago compares it to a cameo, an ornament.
After this walk in the park my foot seized up, from the arch to the ankle, for three weeks – a pulled tendon, I said, and my new housemate, fonder of all things mystical than me, said: "Possibly your root chakra." Having little else to do, I sat and meditated on it. All out of joint, from toe to top, and frozen in a moment – a moment three years ago, overlaid by the dilated moment of Covid-19 – sheltering in place, and I imagine the body with all of these diurnal turns and cascades, trying to process terror and pain, catching like a watermill on gritty grief. For someone who writes so much, I am not always good at sitting with distress, but still worse at running or shaking it out of me: there is a rigidity to trauma and a suspension of will not unlike the suspended time of lockdown, when everyone was stuck simmering in place with anxiety.
After the Hanged Man comes Death, and after Death comes Temperance: moderation, economy, conservative decisions. But all I am pulling lately is the Tower: crashing change.
Process
I thought of writing about Tarot because, when I was invited to submit a piece on my experience of lockdown, I didn't want to say something everyone else had already said. Tarot is a parlour game based in sincerely ancient and rather bona fide archetypes. It follows a wheel of progression that echoes most narratives of life, but it's usually dismissed as frivolously feminine and ridiculous. People, however, don't use divinatory techniques to look into the future, but to reflect in novel or estranging ways on their problems, worries and decisions.

In lockdown, anxiety levels peaked for so many people because the usual, more solid ways of measuring progression and stability were suspended. I thought of framing the essay in that way, linking it to a vaguely philanthropic or empathetic sense of uncertainty, but it didn't really take this shape. As I wrote, I remembered a strange week in the midst of it all when I injured my foot re-walking a route that I'd taken years before, arguing – then – with a person who was causing great destruction in my life. During lockdown, I also did some clearing out and found a notebook from that time recording everything. What struck me was the valiant optimism of that younger woman, making plans, taking notes and describing scenes for stories while also booking last-minute flights, cracking up and, at one point, writing "fuck this" across a page.
At the end was a guidance spread I'd obviously laid out ahead of a Tarot reading at that time. This would have been with the same deck, the same cards I am using now. Life had just cycled on to a new, equally impermanent, expression of crisis once again.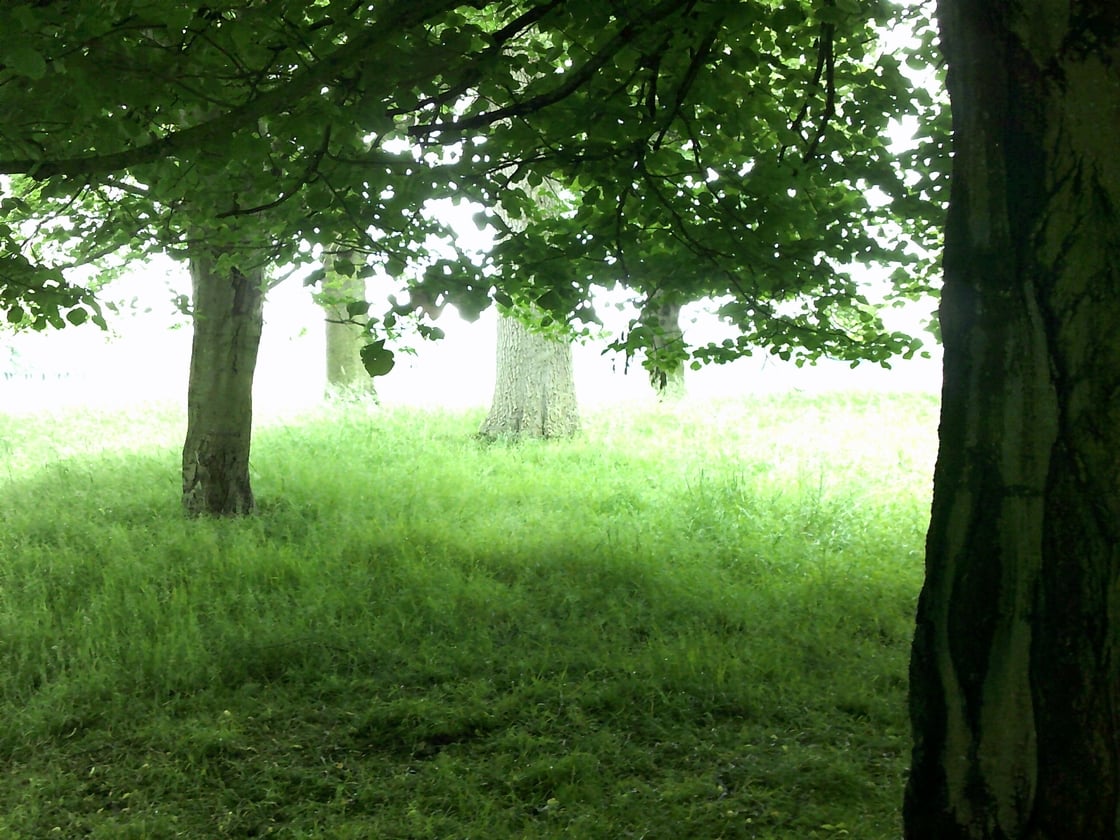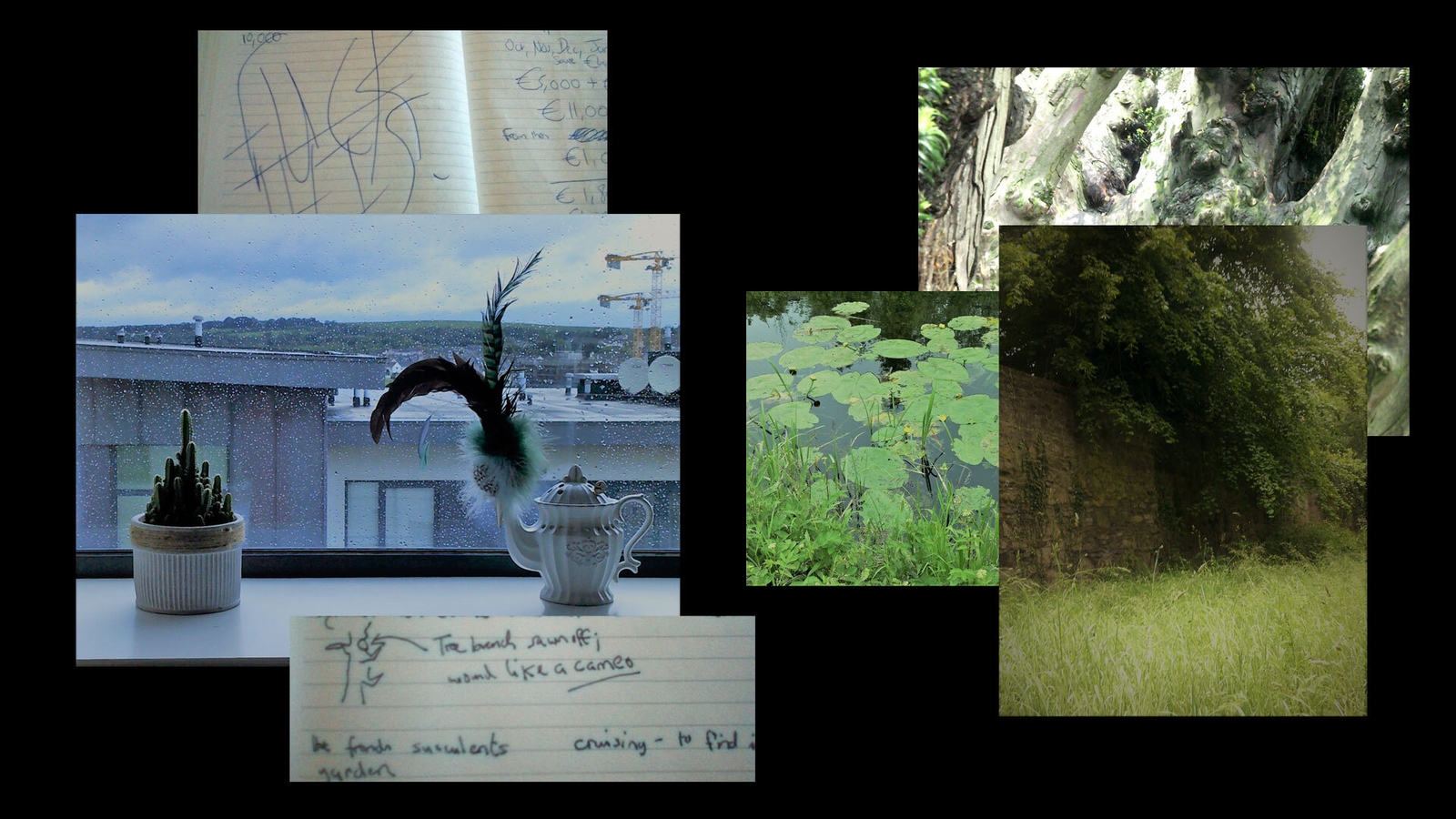 A Reading for You
First of all, every card but the concluding card is reversed. It's mostly major arcana, issues of fate, a lot at stake. You begin with the Star and Death inverted: faith and wish-fulfilment held in abeyance by something you are resisting – resisting change. You're sick of believing because you feel disappointed, but the disappointments are caused by your own rigidity. Stop resisting.

Kings of Cups and Sun reversed show childlike optimism currently funnelled into emotional volatility. You have the inner tantrum and the inner innocent. All is possible here – the right way up, these would be fantastic cards – and the 10 of Cups and Three of Pentacles reversed provide instructions for success. The instructions pertain to relationships. You are part of a team, but there is disharmony and miscommunication there. To fix this, you must collaborate.
The conclusion is Lovers, standing in the Garden of Eden, with cupid lining up an arrow overhead. True love is what you stand to win if you apply yourself.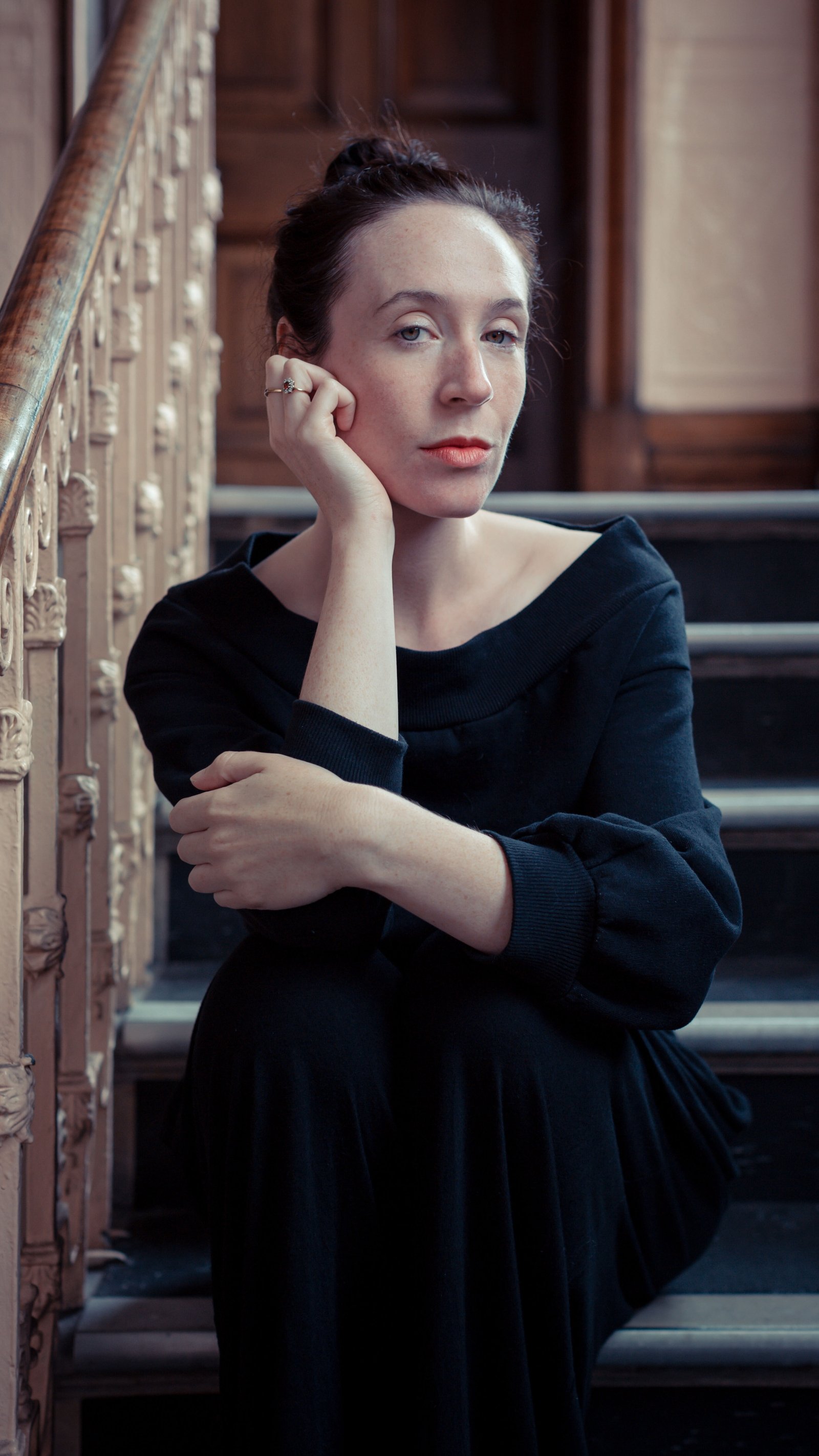 Niamh Campbell was born in 1988 and grew up in Dublin. Her short fiction and essays have appeared in The Dublin Review, Stinging Fly, Banshee, gorse, Five Dials and Tangerine. She was awarded a Next Generation literary bursary from the Arts Council of Ireland and annual literary bursaries in 2018 and 2019. Niamh holds a PhD in English from King's College London and has been a postdoctoral fellow for the Irish Research Council at Maynooth University. Her debut novel, This Happy, was published by Weidenfeld and Nicolson in 2020. She was also the winner of the 2020 Sunday Times Audible Short Story Award. Niamh lives and works in Dublin.