Discover the stories of some epic Irish women in our Herstory podcast series...
Kathleen Lonsdale made important scientific contributions, published prolifically, and worked tirelessly for humanitarian goals. She was as passionate about science as she was about prison reform and used her own learned experiences to influence positive change...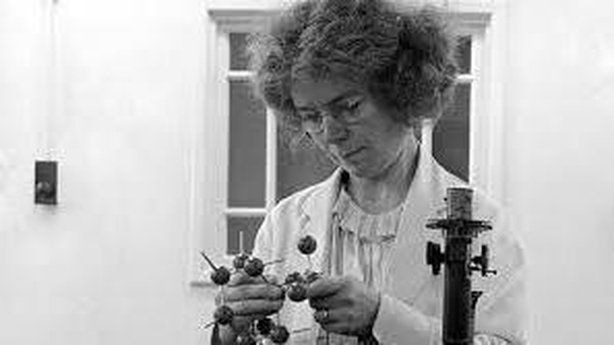 Listen and subscribe to the HERSTORY podcast series here or wherever you get your podcasts. HERSTORY Ireland's Epic Women is brought to you by Underground Films, EPIC the Irish Emigration Museum, Herstory Ireland and RTÉ, mixed and produced by Cassie at Tall Tales, and presented by Dr Angela Byrne. Herstory score composed by Scott Maher and Oisín Murray - listen to more here.